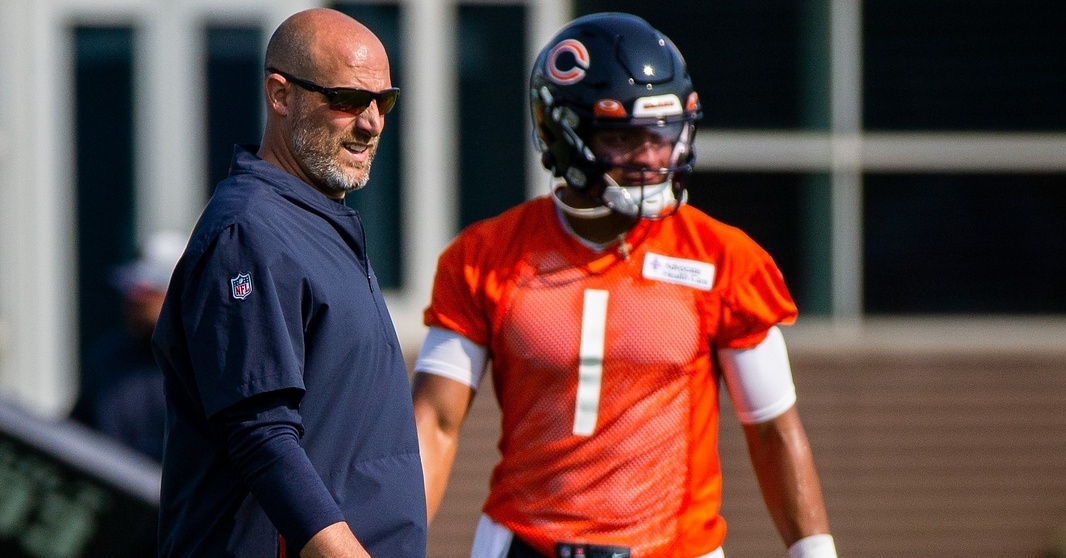 | | |
| --- | --- |
| ESPN analyst calls for Matt Nagy to be fired immediately | |
---
| | | |
| --- | --- | --- |
| Tuesday, September 28, 2021, 7:57 AM | | |
Bears fans has been up in arms after watching the dismal offensive performance that their team in the ugly loss against a talented Cleveland Browns team on Sunday.
It was historically bad offensively as the Bears gave up nine sacks and only had a few first downs.
On Monday, ESPN analyst Dan Orlovsky blasted Bears head coach Matt Nagy on the terrible game plan and the team's offensive preparation for Justin Fields' first NFL start.
"The Chicago Bears should fire Matt Nagy today because yesterday's game plan was the worst one I ever have seen in my life was either negligence or intentional," he said. "It has been 149 days since the Bears drafted Justin Fields. You had 149 days to start to build a game plan around the skillset of this young man, and it was an embarrassment. Justin Fields threw the ball 20 times yesterday. 13 times they went with 5-man protections with no help from their offensive line."
Orlovsky was in shock how bad the coaching was during the game and called it a disaster.
"Yesterday, you showed us that you are either incapable of designing the proper gameplan around a dynamic quarterback, or you showed us that it was intentional. That you wanted him to fail, and you set him up to be a disaster."
This is not a good look for the Bears and Nagy when national media pundits are already calling for your job this early in the season.
.@danorlovsky7 and Rex Ryan absolutely unleashed on the Bears' head coach ??

"The Chicago Bears should fire Matt Nagy today. Because yesterday's game plan, which was the worst one I've ever seen in my life, was either negligence or intentional!" pic.twitter.com/SnWhQjNYme

— Get Up (@GetUpESPN) September 27, 2021
"