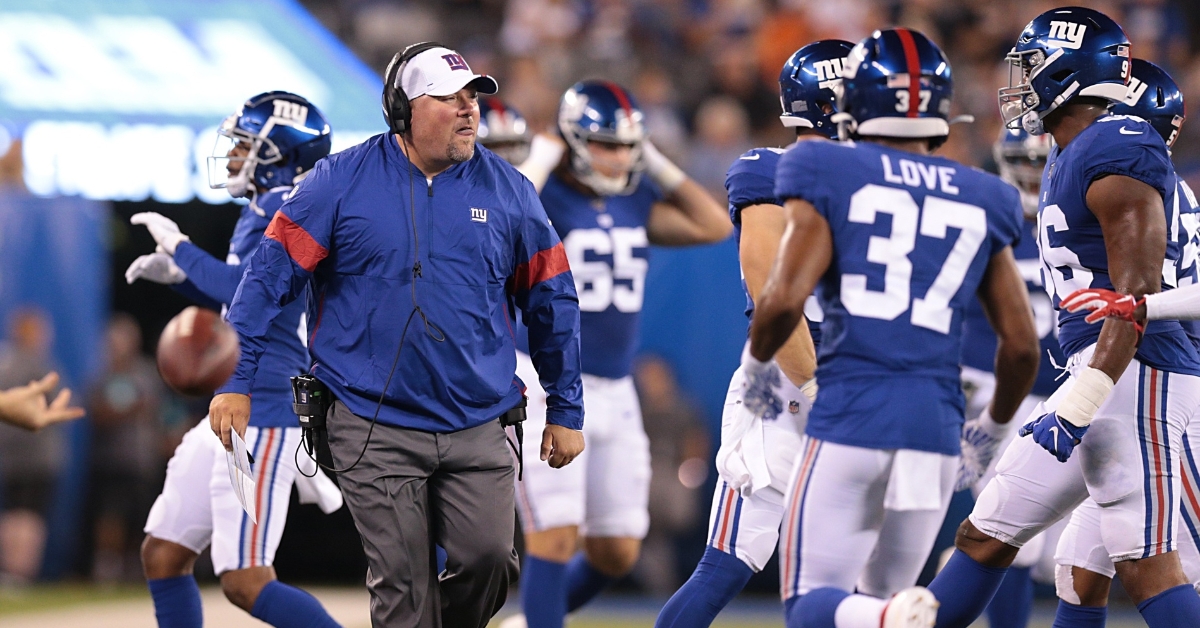 | | |
| --- | --- |
| Bears interview James Bettcher for defensive coordinator role | |
---
| | | |
| --- | --- | --- |
| Wednesday, January 20, 2021, 10:12 AM | | |
There is no secret that the Bears are going to have an interesting offseason this year. Along with several player changes and positions that need to be filled, personnel changes must also follow. Perhaps the most crucial position to fill on the staff is that of the defensive coordinator opening as Chuck Pagano elected to retire following the playoff loss.
Chicago certainly has some in-house options to consider for the job with defensive line coach Jay Rodgers as one of the front runners early. Despite that, the Bears will not hesitate to interview candidates from around the league and have wasted no time doing just that. James Bettcher was one of the more recent coaches to interview for more names to follow.
Bettcher may not be a name familiar to Bears fans, but he has been around the NFL for a while. He was previously the defensive coordinator for the New York Giants and Arizona Cardinals and has put together some strong defenses over his tenure. A few years ago, when Vic Fangio left for Denver, Bettcher's name was mentioned as a replacement then, so this shouldn't come as a surprise.
Bettcher was not in the league this season, and that was probably a good thing when you look at his results from 2019. In his final season with the Giants, Bettcher's group ranked 30th in points, 25th in yardage, and 28th in yards allowed. That is not very good across the board. In his defense, the Giants were hampered with injuries and didn't have much depth on that side of the ball. It would have been challenging for anyone to succeed with that.
Perhaps taking a year off was the best possible scenario for Bettcher as it allowed him to rethink things. During his time off, Bettcher spent time reaching out to other defensive coaches and reevaluated his scheme. He looked at what went right and what went wrong, and how he can change things to make things work consistently.
When it comes to reaching out to other coaches, maybe Bettcher learned many things from stepping away from the game. Sometimes all it takes to figure things out is some time away to clear your head and put things in perspective. Perhaps that is precisely What Bettcher did, and now it could help the Bears if things are better.
The most significant influence for Bettcher could come from Todd Bowels, who Bettcher worked with under Bruce Ariens in Arizona. After Bowles elected to take the New York Jets Head Coaching job, Bettcher was promoted to defensive coordinator and put together a respectable defense with the Cardinals. He reached out a lot to Bowles this past season, and perhaps that could be beneficial for all parties involved.
For those wondering about James Bettcher's time as DC with the Cardinals, his defensive units finished...
5th in 2015 (321.7 yards allowed)
2nd in 2016 (305.2 yards allowed, franchise best)
6th in 2017 (310.9 yards allowed)#Bears

— Flo Ottis (@flo_ottis) January 19, 2021
If you look at the Tampa Bay defense and the season they have put together, you immediately think of that type of scheme working in Chicago. The Buccaneers love to pressure the quarterback and have plenty of players who can do just that. Chicago has guys like Robert Quinn and Khalil Mack, but the rest of the pass rush is pretty much nonexistent.
Tampa Bay is also one of the best when it comes to forcing turnovers, as the pressure from the front seven leads to that. Unlike seasons past, the Bears struggled to force turnovers, which stems from a lack of pressure. Should Bettcher use some of what Bowles taught him to bring more consistent pressure up front, this defense is still opportunistic enough to make plays happen in the back and force turnovers.
Bettcher is not alone in terms of who the Bears are looking at interviewing for this position.
We will continue to monitor the situation and breakdown other candidates looking at taking over this defensive coordinator position.