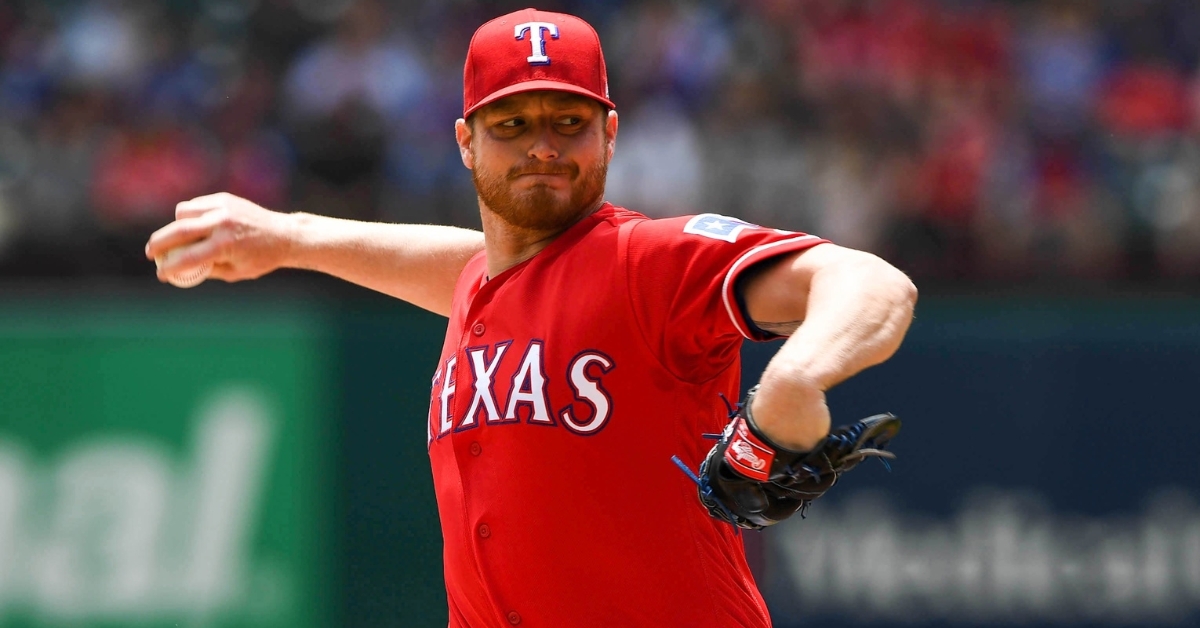 | | |
| --- | --- |
| Breakdown and Analysis: Cubs add veteran pitcher Shelby Miller | |
---
While teams like the White Sox and Yankees are stealing the spotlight in terms of MLB free agent signings, the Cubs continue to own the minor league market. Not only do they continue to add depth across the board at the minor league level, but they are also doing so by making some intriguing singings that could prove to be beneficial in many ways.
None of those signings could be as important as their most recent one in which former ace and St. Louis Cardinals prospect Shelby Miller has inked a minor league deal with Chicago.
What stands about this signing is a few things, but Miller is no stranger to the Cubs' radar. Back in 2015, the Cubs were rumored to be in on Miller as a potential trade candidate.
As those rumors circulated, a Javier Baez for Shelby Miller deal almost came to fruition, but the deal fell through, and Miller eventually signed with the Arizona Diamondbacks. What looked like a great signing at the time proved to be disastrous as Miller was not only ineffective but seemed to be hurt off and on for three seasons before his tenure ended with Tommy John.
Miller then pitched for the Rangers in 2019, where his results were worse than ever before signing a minor league deal with Milwaukee last season. Miller never made it to the bigs last year, so essentially, he has had more than a year off and is now looking to land on the Cubs roster. At just 30 years old, Miller could have some decent years ahead should he prove he is healthy. That is why this deal could turn out to be a steal for the Cubs.
The deal is a non-guaranteed deal worth about 875,000 in cash and upwards of 600,000 in total incentives, for starters. Given his injury history and the fact that he opted out last season, it is almost impossible to know where he is physically until he pitches. This is one of those deals that is a win-win for the Cubs. If he struggles, the Cubs are not out much, and they could ultimately grant his release. If he proves he has something left, not only could he make this team, but he could contribute as the team's No. 5 starter or worse, being used as a middle reliever.
Say what you want about his career, which he has compiled a 38-56 record with a 4.11 ERA. The ERA is respectable, but the record is not what you would like to see. Regardless, there was a time when Miller was great, and when he was on, he was one of the best pitchers in the game. Miller's best years are clearly behind him, but he had a three-year run from 2013-15 where he showed everyone why he was a top prospect.
Miller spent the 2013-14 seasons in the Cardinals rotation going 25-18 with a 3.47 ERA. He then went to the Braves in 2015 and endured one of MLB's weirdest stat lines. He not only posted a career-best 3.02 ERA that season but through a career-high 205 innings across 33 starts. Yet somehow, his record was 6-17, which shows you the lack of support he got. In 28 of his 33 starts, Miller allowed three runs or less but was backed by a Braves offense who couldn't score. Put his season that year up with the Braves offense now, and you have a 20-game winner.
Teams saw the potential in him following that season, which is why the Diamondbacks made him a lucrative free-agent offer to join their staff. After going 3-12 with a 6.15 ERA in his first season with Arizona, Miller bounced back to post a 4.09 ERA in 2017 and went 2-2 across four starts. The next two seasons saw Miller battled through injuries as he went 1-7 with a 9.52 ERA during that time.
Now that he has not only had a year off but appears to be healthier than he has been in years, the Cubs made an offer to him, and it could pan out in their favor. This is one of those deals that we like to call flyer deals as it doesn't hurt the team one way or another. Given that he is just 30 years old, it could be more than a flyer deal if he can prove he still has it.
Back in his prime, Miller averaged 95-96 on his fastball but had no trouble topping out at 98. While his changeup was a plus secondary pitch, the hard 87-89 mph slider made him who he was. When that pitch was on, it was a wipeout pitch that hitters hated to see. The problem always was his consistency in throwing it.
Right now, I am not sure what the Cubs expect to get out of him, but they want to see if he has something left. Miller would be a low-cost option to put in the rotation but depending on what the Cubs do from now until spring, that may not happen. However, given his velocity in the past, Miller could make this team a middle reliever, and it could make up for years of lost seasons.
Upgrade Your Account
Unlock premium boards and exclusive features (e.g. ad-free) by upgrading your account today.
Upgrade Now