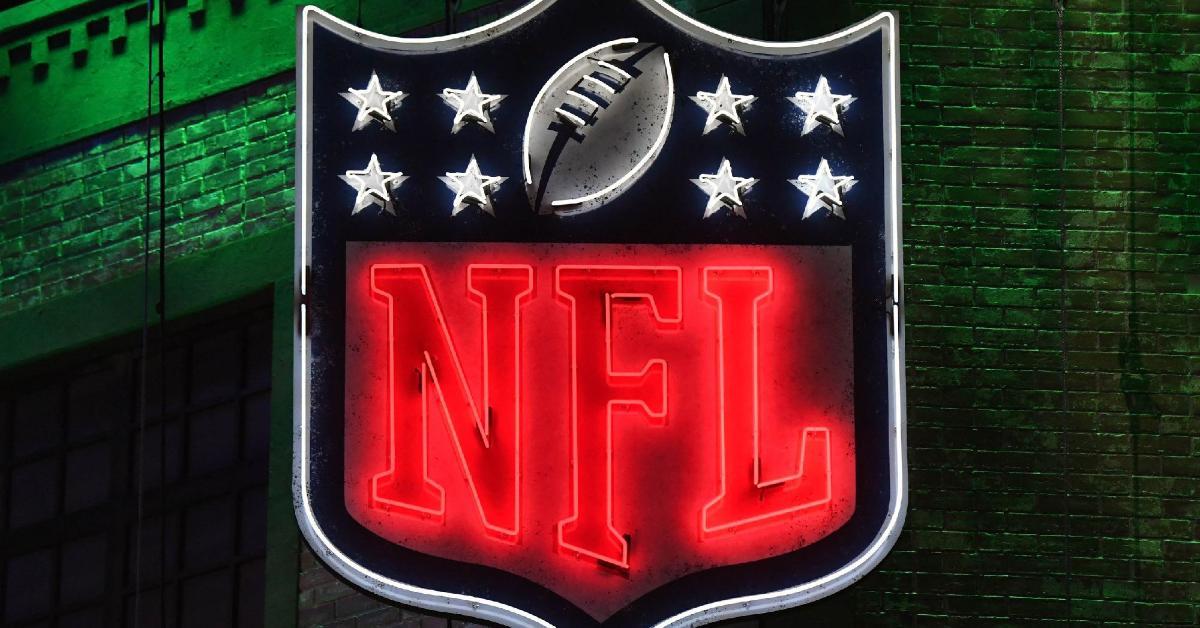 | | |
| --- | --- |
| Is the NFL really considering playing on Saturday? | |
---
| | | |
| --- | --- | --- |
| Saturday, May 2, 2020, 8:31 AM | | |
While we await word on when most sports will resume this season, we have now found out that Nascar will be the first one back in about two weeks. Once that happens, I am sure more will follow as we will have a better sense of what organizations are thinking at that point.
The one sport that people haven't talked much about yet is that of the NFL as they don't start until August. Despite that, we still have no idea how long COVID 19 will affect our country, so we need to discuss the possibility of the NFL being different than we might expect it this season. It looks like the NFL is starting to think that way also as they are considering many different options as to how they can play this season on time.
One of those topics being discussed broke earlier this week but is now gaining traction is the potential for the NFL to play games on Saturday as opposed to everything on Sunday. Let's be real, during football season in the United States, Saturday and Sunday are sacred days for football with Saturday primarily dedicated to college football and Sunday's dedicated for the NFL. With college talking about the potential to start their season in October or November or possibly even the spring, the NFL is using that to their advantage with a potential Saturday opening for games.
It has been reported that the NFL has already had discussions with its broadcast partners about hosting Saturday games as this would only happen if the College season is indeed delayed or canceled. These Saturday games won't be listed on the schedule release on May 10, but like the flex scheduling protocol used late in the year, they will have move flexibility to move early-season games around if they feel the need to do so.
Rodger Goodell and the NFL are moving forward at this time as if the season will start on time, but he is prepared to make changes if the season nears, and it becomes necessary to do so. When asked about fans in attendance, Goodell sidestepped and reiterated they are focusing on the season starting on time and letting the rest of the details sort themselves out.
While college football remains up in the air at this point, most officials associated around it are trying to avoid a complete cancellation knowing the type of money you can lose. The most significant factor in determining whether the season will start on time or not is if it is deemed safe enough to open all college campuses in the fall. If not, you can bet College football will start at a different date leaving the door open for Saturday games.
If that is the case and should the NFL ultimately decide to use that to their advantage, how would they go about doing it? They already have a Thursday and Monday night contest to go with three games on Sunday, so making another day seems silly. However, football is played on Saturdays late in the year, and people watch so from a money standpoint it would work.
The NFL has a unique opportunity to go about this two ways. They could mostly do precisely what they do on Sunday on Saturday and play a tripleheader, much like the college world does now. Pair that with the three games on Sunday, one game on Thursday and one game on Monday, and fans will have an opportunity to watch eight games for the week, which equates to half of the league.
While that seems like a great idea, I don't think that will happen. Instead, look for Thursday night games to be eliminated in favor of a Saturday night primetime game. Teams have already shown their displeasure of playing Thursday night games, and up until recently, those games were NFL Network only games. Now with CBS, Fox and NBC contracted to host those games along with NFL Network playing a Saturday night primetime game makes that much more sense, and you could bring in ABC as a new partner.
ABC is the primary crew for a lot of the college primetime games, and they are cohesion with ESPN. With FOX CBS and NBC getting one game each on Sundays and ESPN getting Monday Night Football, why not add ABC to your lineup for Saturday games. I have to be honest. When football season starts, I am utterly useless on weekends.
Not only do I cover high school sports for a Wisconsin Paper on Friday nights, but I am also fully invested in college football on Saturdays along with the NFL on Sunday. Losing college ball would open a bunch of free time on Saturdays, but having a Saturday night primetime NFL to make up for no college ball would be a great fall back option.
Upgrade Your Account
Unlock premium boards and exclusive features (e.g. ad-free) by upgrading your account today.
Upgrade Now