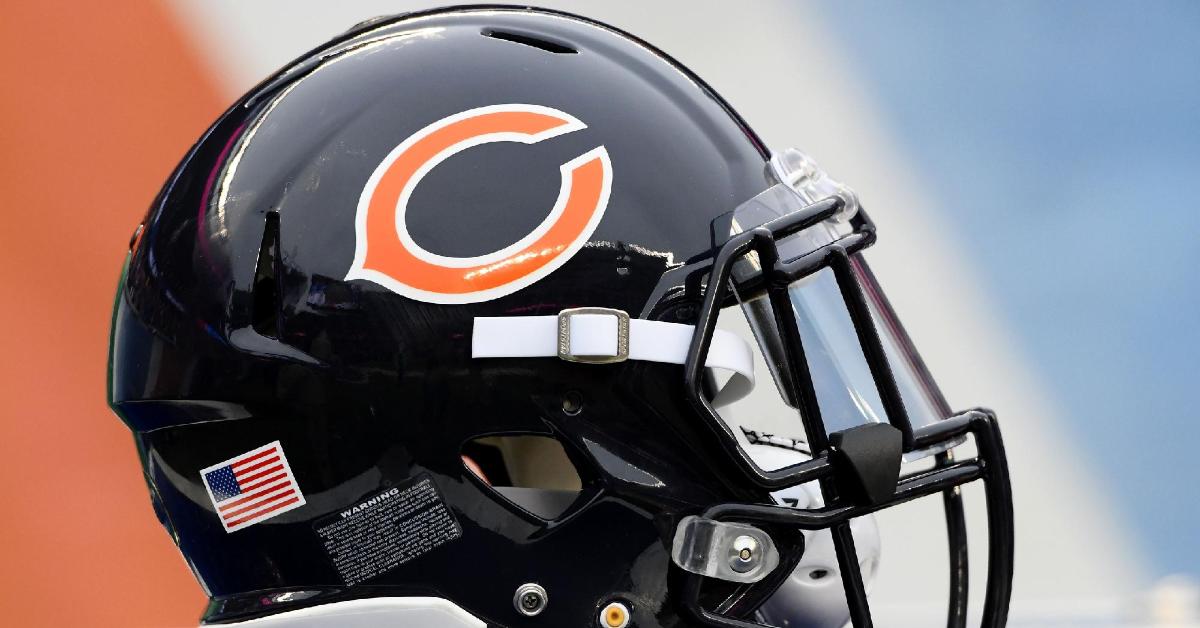 | | |
| --- | --- |
| Bears assistant trainer strikes gold to knockout Cancer | |
---
With the Bears on their bye week last week, some would expect a quiet week from Halas Hall as not much was going on. That was far from the truth as the Bears had more action happen throughout the past few days than what transpired in London the game before.
Not only did we see Mitch Trubisky and three others return to the practice field, which is good news, there was also some bad news as both Kyle Long and Akeem Hicks have been put on IR, leaving the Bears with significant holes to fill long term. Then there was the great news that came from not even a player as assistant trainer Will Rodgers stole the show.
It seems like forever ago when Rodgers was in college, 16 years to be exact. During his time in college, Rodgers participated in a dance marathon to help raise money for Pediatric Cancer. Even though Rodgers enjoyed this event because he will be supporting a fantastic cause, he never dreamed that raising money for kids would become so personal to him.
That was until 2017 when his eight-month-old daughter Charlotte was diagnosed with acute lymphoblastic leukemia sending Rodgers and his family a life curveball that was never expected.
"When I went to Penn State, I did a dance marathon where you stand up and dance for 48 hours and try to raise money for pediatric cancer," Rogers said. "I did it, and I will never forget that experience. But I never, ever thought it would hit home like this."
Rodgers was encouraged to enter the fundraiser from a cousin who had beaten cancer themselves, and Rodgers was recently named Man of the Year by the Illinois chapter of the Leukemia & Lymphoma Society for raising the most money to fight the disease. This is a prestigious award that anyone would dream of having.
During his 10-week campaign this spring to raise money for cancer, Rodgers walked away with nearly half a million dollars in donations as his final total registered at $411,000. Most of those donations came through a website blog, but also in the form of live silent auctions, and the Leukemia and Lymphoma Society annual Gala.
Winning man of the year is an absolute honor obviously, but to Rodgers, it wasn't that important. To him, what mattered the most was raising nearly half of a million dollars to put towards research to end this deadly disease.
"The quote that we like to say is that it doesn't matter who wins, cancer loses," Rogers said.
Rodgers may not be well known to fans given his title, but he has been with the Bears a long time holding his current position since 2012. His wife Kristin also happens to work for the team as she is a recruiting and training facilitator. That comes especially handy working in a professional sports profession as a large sum of the donations came from both current and former Bears coaches and players.
"What I was most surprised but also very, very excited and emotional about is the support that I received from this organization, the McCaskey family, this team, the players and coaches," Rogers said. "What they did to help me win was just above my expectations. My initial goal was to raise $50,000. I promise you if I would have raised $50,000, I would have been happy."
Although most of the funds came from family, players, and coaches, there was a huge chunk of money that also came from people who didn't know Rodgers or his family.
"One of the donations that I like to talk about is someone from Germany donated $25," Rogers said. "I have no idea who they are, and I have no idea if they know who I am. I've never met them in my life, but somehow, I'm assuming through social media, they got wind of it and donated $25.
"People donated $5; people donated much more than that. But it's just the fact that people are willing to help. I think that's the most incredible thing. In the time that we are in right now where there's just so much opposites—I believe in this, and you believe in that—that this is going on where people find something to rally around and help, it's just incredible."
Charlotte meanwhile has been a fighter and is doing great. She is currently in remission and has now become a big sister this past summer when they brought baby Caroline into the world. Charlotte also recently celebrated her third birthday, and the Rodgers' family couldn't be any more blessed.
"She's great," Rogers said. "She's happy, and she's playing, she's loving life. She loves being a big sister. It's just incredible to see her do things that a three-year-old should be doing because she really hasn't been able to the last two years."