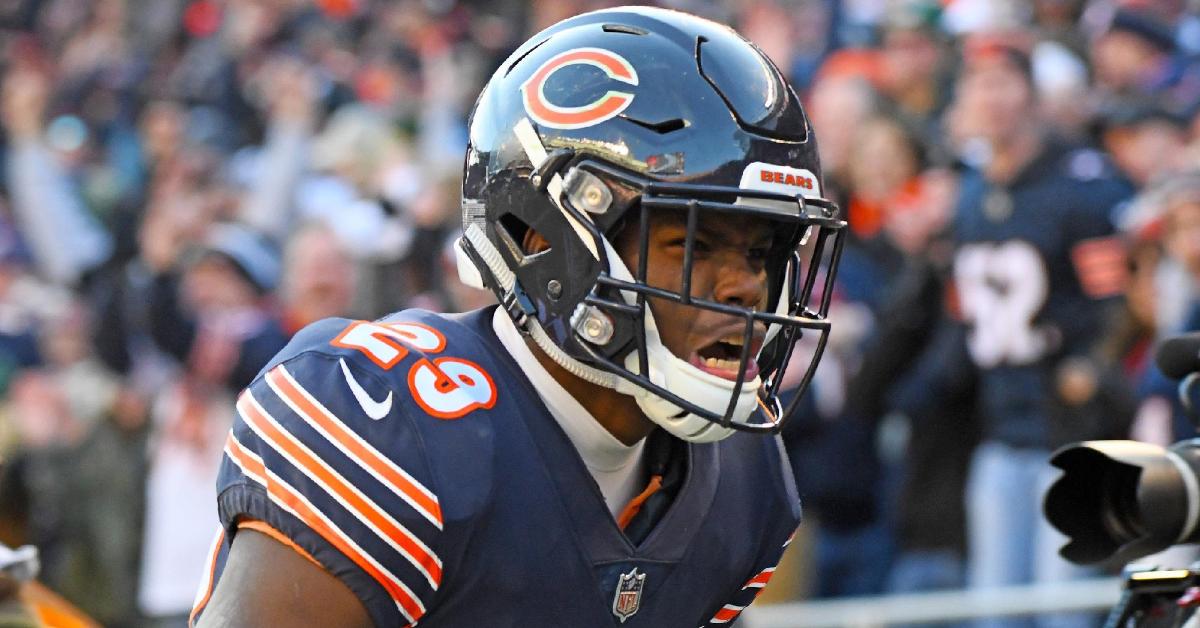 | | |
| --- | --- |
| Bears extend Tarik Cohen, still in talks with Allen Robinson | |
---
| | | |
| --- | --- | --- |
| Tuesday, September 22, 2020, 10:54 AM | | |
It was a busy week last week for the Bears that was filled with drama.
Along with the highs of winning a come from behind game against Detroit, the Bears had to deal with some internal drama with one of their players. Reports came out early last week that Allen Robinson was not happy with his contract situation and sought a trade. While the trade part was inaccurate, Robinson is unhappy with his current situation.
Well, Robinson may be a little more irked this week as one of the players backing him for a new extension received an extension of his own in Tarik Cohen. Rumors were swirling about this all weekend, but on Saturday, those rumors proved to be accurate as Cohen and the team agreed on a three-year extension worth $17.25 million with a chance to make $18.25 million. The deal also includes nine million guaranteed.
David Montgomery said that Tarik Cohen "deserved" the contract extension that he got from the Chicago Bears.

Montgomery: "I'm excited for him. My dog really been grinding."

(Via Bears YouTube)

— Daniel Greenberg (@ChiSportUpdates) September 20, 2020
In his fourth season with Chicago, the 25-year-old swiss army knife was on the verge of stardom following a breakout 2018 season. He then took significant steps back last season after rookie David Montgomery took over the no. 1 running back sport from Cohen just three weeks into the season. For some reason, the Bears didn't look at last season as the deciding factor. Instead, they looked at his body of work and importance to this offense and gave him a reasonable deal to make him happy and help the team's financial bearings later.
Cohen was in the final year of his contract this season, and you can almost guarantee he would have tested the open market. Given his versatile skill set, Cohen would have been courted by many teams, with the Bears most likely unable to afford him. That is what makes this deal so significant. Not only does it keep him around and off the market, but they were able to get him at a cheaper price had he gone to the market.
The Bears are trying to extend some of their current offensive players because it shows the front office and coaching staff believe in this group. The only problem is that the more players you extend, the less likely it will be to afford Robinson. While the extension of Cohen doesn't affect Robinson, it makes me wonder why they are waiting so long to pay him instead of others.
Cohen is essential to this offense, but Robinson is the best receiver they have had in years. He deserves to be paid, and the front office has said they intend to extend him or at least engage in those talks. The biggest hurdle in signing Robinson will be the financial side of things. That is why they chose to get the Cohen deal done now as opposed to later.
"ARob is my guy. He deserves a new contact. He deserves an extension. He is a great leader. The team wouldn't be the same without him. It's necessary to get this deal done."
- Bears RB Tarik Cohen

(Via Bears YouTube Live)

— Daniel Greenberg (@ChiSportUpdates) September 17, 2020
You're talking about two different level contracts. Cohen is making less than seven million a season where Robinson will be at 15 plus million. Had the Bears signed Robinson now over Cohen, there was a good chance Cohen would have been gone after this season. By inking him now, you can focus on Robinson without breaking the bank for Cohen down the road.
Signing a guy like Cohen doesn't mean there will not be money for Robinson. Chances are there will be once the new cap numbers come out, but how much will they have to work with. Chicago felt it was essential to get a deal done with Cohen now, and the two sides were able to make the dollar amounts work. Now, they need to do the same thing with Robinson; otherwise, this offense will be taking significant steps backward in the passing game next year.
Turn way way ??@TarikCohen's ??. pic.twitter.com/rTbNSCEGTk

— Chicago Bears (@ChicagoBears) September 20, 2020