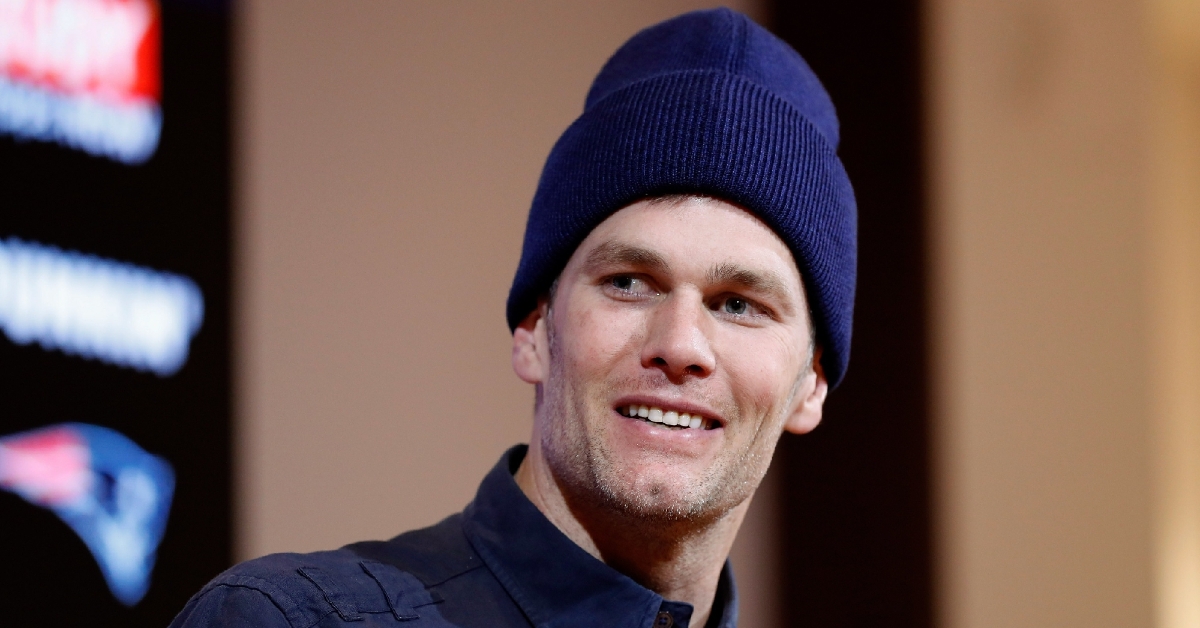 | | |
| --- | --- |
| Breaking Down Bears 2020 Opponents: Tampa Bay Bucaneers | |
---
| | | |
| --- | --- | --- |
| Thursday, July 30, 2020, 9:29 AM | | |
No team went through a more dramatic makeover this offseason than the Tampa Bay Buccaneers. From not re-signing Jamis Winston to all the new pieces in place, Tampa will undoubtedly be a team to watch this season as they could surprise tons of people in 2020.
With Winston out, the Bucs were looking for a new quarterback and wasted no time bringing in Tom Brady. Yes, the Tom Brady from N.E. you pair him with offensive guru Bruce Ariens as his head coach, and would anyone be surprised if the Bucs did great things this season? Brady will have a familiar face to throw to, as Rob Gronkowski came out of retirement to join the Bucs and be paired with O.J. Howard at the tight end spot giving Tampa possibly the best 1-2 tight end punch in all the NFL.
A big of Brady's struggles in New England this past season was the lack of receiver talent around him. That certainly will not be an issue this year as Mike Evans and Chris Godwin will give Brady a great duo to throw to with those tight ends mentioned above. Add in Ronald Jones II at running back, and the Buccaneers have top 10 offense written all over them.
For that type of performance to happen, Brady will need to be kept on his feet as he is not only getting older but less mobile in the process. Tristan Wirfs, Alex Cappa, Ryan Jensen, Ali Marpet, and Donovan Smith will be tasked with protecting Brady which will be a big challenge this season. They will have more pressure on them this season than in any season in the past.
While the Buccaneers offense will not have trouble scoring points, will the defense be able to stop opponents?
With former Jets head coach and previous assistant for Ariens at Arizona Todd Bowels running the show for a second season, look for massive improvements on that side of the ball as they are more familiar with his system. Adding Ndamukong Suh to the defensive line will help stop the run and get to the quarterback as Suh joins Vita Vea upfront. The linebacker unit is where you will see the most pressure from Shaq Barrett on one side, and former defensive end turned linebacker Jason Pierre-Paul on the other. Put Devin White, and Lavonte David in the middle and the Buccaneers can make lots of things happen in the front seven that could disrupt any offense.
When it comes to winning in the NFC South, you must stop the pass and with Matt Ryan and Drew Brees seeing Tampa four times this season that becomes all that much more important if they want to contend for a division title. While most teams play with four secondary players, the Bucs will go with five as they look to slow down the passing teams this year.
Jamel Dean may be the best cornerback for the Buccaneers at this point, but even he hasn't proven to be consistent enough to this point. Joined by Carlton Davis and Sean Murphy-Bunting, one of these three needs to emerge as a real No. 1 cornerback for the Bucs to have any shot at slowing down elite passing offenses.
They do have a pair of safeties that will help immensely with the return of Jordan Whitehead is certainly huge as he will be the captain of that secondary once again. Next to him will be rookie safety Antoine Winfield Jr., whom the Bears were rumored to be targeting heading into the draft. Much like his father, Winfield may be smaller in size but plays bigger than he is as he is not afraid to get after it and make plays. The sooner he lives up to his potential, the better the Bucs defense will become.
Prediction: Chicago will see Tampa in early October part of their run of NFC South opponents early on. Fortunately for the Bears, the Buccaneers travel to Chicago, where they will need to win at Soldier Field. If Winston were the quarterback, I would pick the Bears all day, but Brady is running the show now, and he has no issues playing on the road.
This team will not be at the level the Patriots were when Brady was in charge there, but Brady is miles better than Winston and knows how to take care of the football and run the offense. If Chicago can get to Brady and create pressure, then the Bears will have a shot to take him down as they can disrupt him in the pocket. That is what will happen as the Buccaneers offensive line will fold under pressure, and the Bears pick up a big win.