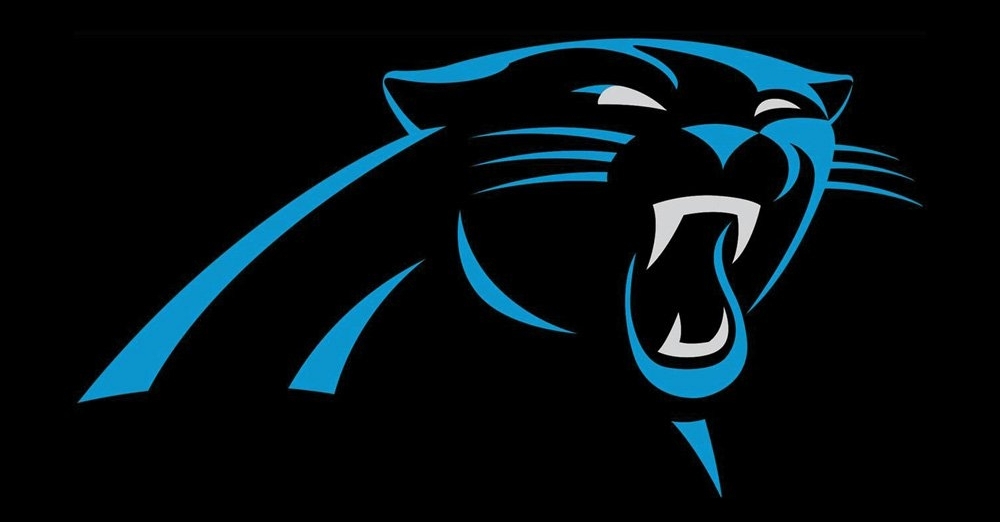 | | |
| --- | --- |
| Breaking down Bears 2020 Opponents: Carolina Panthers | |
---
The Carolina Panthers will be a team in transition this season as the end of two eras came to an end this offseason. Long time head coach Ron Rivera is now in Washington as Baylor University coach Mark Rhule has replaced him. Another name missing from this season's team is former franchise QB Cam Newton who was released this offseason and now resides in New England.
Losing a player like Newton is not going to be easy to overcome, but when you have Christian McCaffrey running the show in the backfield, anything is possible. McCaffrey is the prime example of a dual-threat back as he could lead the team in both rushing and receiving this season if used the way Rhule is expected to use him. That shouldn't be a surprise to anyone as Carolina is going to have to make do with a pair of new QB's this season.
Not only did the Panthers strike gold by bringing in XFL star P.J. Walker, but former Minnesota Vikings QB Teddy Bridgewater is finally getting another shot at a starting gig. After suffering a gruesome knee injury that put his career in jeopardy, Bridgewater stepped in for an injured Drew Brees last season and showed he still has gas left in the tank. His play allowed him to sign with Carolina as he will be given the keys to the offense.
Carolina will continue to lean on McCaffrey heavily, which will take pressure off Bridgewater, but when you have receivers like Curtis Samuel and D.J. Moore returning and joined by FA pickup Robby Anderson your passing game has a chance to be better than advertised. Ian Thomas will also play a massive role at the TE position, which is a position Bridgewater often turned too in Minnesota.
The biggest concern for Carolina is keeping Bridgewater upright and that knee healthy, so protecting him will be essential this season. Russell Okung shouldn't have an issue doing that, but the rest of the O line did struggle at times last season, and they need to be better to have any chance this season.
Known as a defensive-minded head coach, Rivera did a great job turning the Panthers defense into a top 10 unit for much of his tenure. With an offensive-minded coach leading the way and Luke Kuechley no longer in the picture, Carolina is going to have found it within themselves to come through and step up when called upon.
We have all seen what Shaq Thompson can do at the LB position as I expect him to take over the captain spot on that side of the ball. Pair him with Tahir Whitehead, and you have two solid linebackers in the middle. Getting the QB was an issue for Carolina last season, and it needs to be better this year. Rookie Yetur-Gross Matos will undoubtedly help in that category as he will bring in some much-needed tenacity to Derrick Brown, Kawann Short and the rest of the Panthers front seven.
In a division where you have Matt Ryan, Brees, and now Tom Brady, stopping the pass is essential for winning games. Carolina certainly doesn't have the names that scream star at this point, but rookie S Jeremy Chinn has a chance to be a steal as he will play alongside Tre Boston. Carolina doesn't want to rely on their safeties; however, to make plays as Donte Jackson, Troy Pride Jr. and Corn Elder will be the team's target this season. Carolina gave up too many big plays in the secondary last season, so I suspect teams will go their way again this season.
Prediction: The Bears schedule is certainly exciting to start 2020 as they don't play too many divisional games early on. But, Chicago will also see three of the four NFC South teams in four weeks to end September and enter October. Carolina is on that list as the Bears will travel to Charlotte in early October.
Had this been a Rivera coached and Newton led team, things would be exciting as Carolina has historically gotten off to strong starts in recent seasons. However, that is not the case this year, and with no preseason in 2020 rookie head coach Rhule is certainly going to take his lumps this season. The Panthers have some talent and should be a more competitive group of players, but that is about all they will be as I don't expect them to win more than five games this season. The Bears should go in and take care of business, but as always, that tends not to happen.