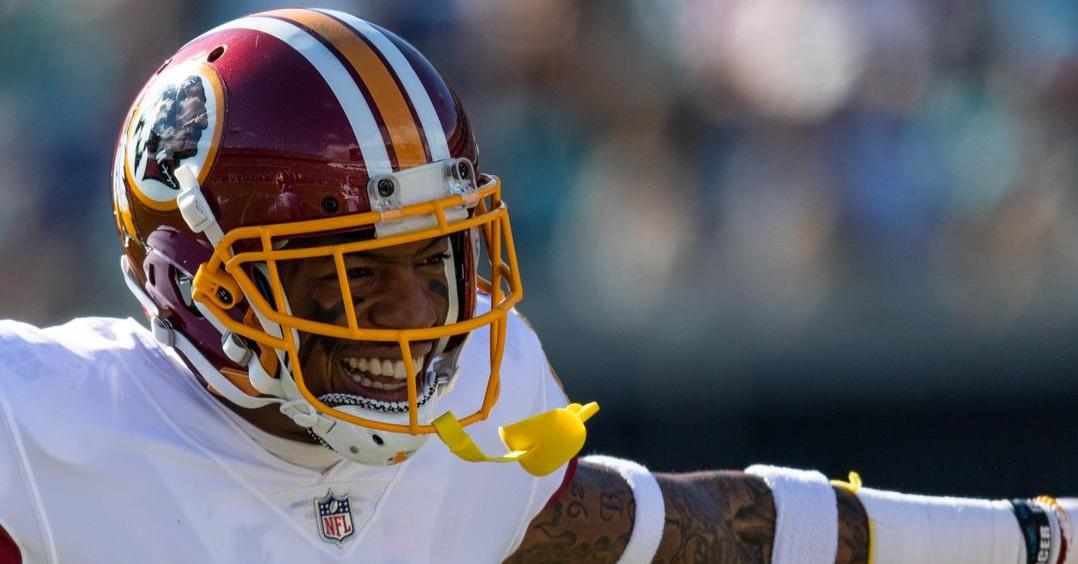 | | |
| --- | --- |
| Chicago Bears: 2019 Safety Projections | |
---
| | | |
| --- | --- | --- |
| Saturday, August 3, 2019, 8:50 AM | | |
Continuing with the secondary, we move the last line of defense in the safety position. Despite continued success from that position, the Bears will have a much different look as several pieces from that squad have moved on. The biggest name on that list is, of course, Adrian Amos who signed a free-agent contract with those hated Cheese heads from the North. Chicago returned the favor by grabbing someone from their rivals in hopes of not missing a beat in 2019.
SAFTIES
HA-HA Clinton-Dix: How weird is it to see his name in a Bears uniform. After plus seasons with the Packers before being traded to the Redskins, Clinton-Dix caused all kinds of chaos for the Bears passing game as he was a fixture in many turnover scenarios. Now on the right side of the rivalry, Clinton-Dix not only wants to show the Bears he is a legit safety in this league but may have a chip on his shoulder for those Packers.
Dix has been all over the safety position in his NFL career logging 14 career interceptions to go with 5.5 sacks and three forced fumbles. Although he has yet to score a defensive touchdown, his numbers continue to show how valuable he is as he was well on his way to a career year before being dealt last season. Now with a new uniform, new contract, and new system, Dix has a chance at a fresh start to improve on what has already been a fantastic career.
Projection: Starter, 74 tackles 2INT 1TD three sacks: I expect Dix to be very active in the Pagano system as I expect him to be super aggressive with how he lines up in the field. With, Dix may not have the interception numbers you will like, but that is hard when the Bears have hands all over the field. I do expect him to notch a career-high in sacks and tackles this season as I see more blitzing from him during the year. Also, expect his first career defensive TD at some point this season as the Bears will once again be a turnover machine.
DEON BUSH: No player has had it rougher than Bush in recent years in terms of cracking the starting lineup. After sitting behind Amos, the past few seasons Bush was hoping this would be the year he cracked the starting lineup. Well, that will not be the case as Bush now sits behind Clinton-Dix as he wonders how much he will see the field.
Bush has the tools to be a reliable NFL safety, but the depth on that side of the ball for the Bears will always make it hard for him to crack the starting 11. Despite that, he continues to put his best foot forward and will always work until someone says he is not an NFL player anymore.
Projection: Backup 24 tackles 1 INT: Given that Clinton-Dix has a hard time playing a full 16-game season, I do expect Bush to see more action this season than in the past. What he does during that time will determine his future at this time beyond 2019. Don't expect anything to eye-popping in terms of numbers but instead, look for steady play as he allows the leaders to do their thing.
EDDIE JACKSON: The heart and soul of the Bears secondary is Jackson. At just 26 years old, Jackson is still entering his prime and should be a focal point in the Windy City for a very long time. After coming away with two interceptions as a rookie, Jackson not only collected six a season ago but landed his first pro bowl honors with all pro status attached to it.
The big question is how you not only duplicate that season but improve upon it. No one is asking him to repeat those kinds of numbers. Instead, Bears nation would be happy with him remaining healthy and consistent while leading the way on the backline. Don't get me wrong, Jackson will force plenty of turnovers, but as one of the leaders from last seasons defense, it will be up to him to coach up the newer guys and hope they can jell in the process. That includes running mate Clinton-Dix alongside him.
Projection: Starter 65 tackles 7 INT 2 sacks 2 TD: I have big expectations for Jackson this season that may be too big for him to meet. That is not a bad thing; however, as that is just how talented is see him as a player. If the Bears continue to pressure the quarterback the way they did last season, the Bears will certainly have a chance at tons of turnovers. Expect Jackson to be right in the middle of all of those as he very easily could lead the league in interceptions while taking home DPOY honors in the process.
DEANDRE HOUSTON-CARSON: Another reserve player, Houston-Carsen will have a tough time seeing the field if Jackson and company stay healthy. Since being drafted in 2016, Carsen has tallied just 22 total tackles while forcing four fumbles and recovering one. That small sample size shows you that he has a knack for finding the ball and isn't afraid to stick his nose at it.
With this being his fourth season with the Bears, it is now or never for him to wow the coaches enough to earn more time in Chicago. Whether the new scheme of Pagano helps with that remains to be seen but expect him to be given plenty of snaps in the preseason with hopes of wowing the coaching staff.
Projection: reserve 15 tackles 0INT: Much like Bush, Carsen has not had a real shot at starting as the person in front of him not only stays healthy but is one of the best in the game. That still doesn't prevent Carsen from showing up to work every day hoping to one day be the starter himself. Carsen does provide the Bears with added depth at the safety position which is something every team needs. The only question is how much does he play in 2019?
Doyin Jibowu is another name that will be battling for a backup safety position as the preseason will be essential to him.