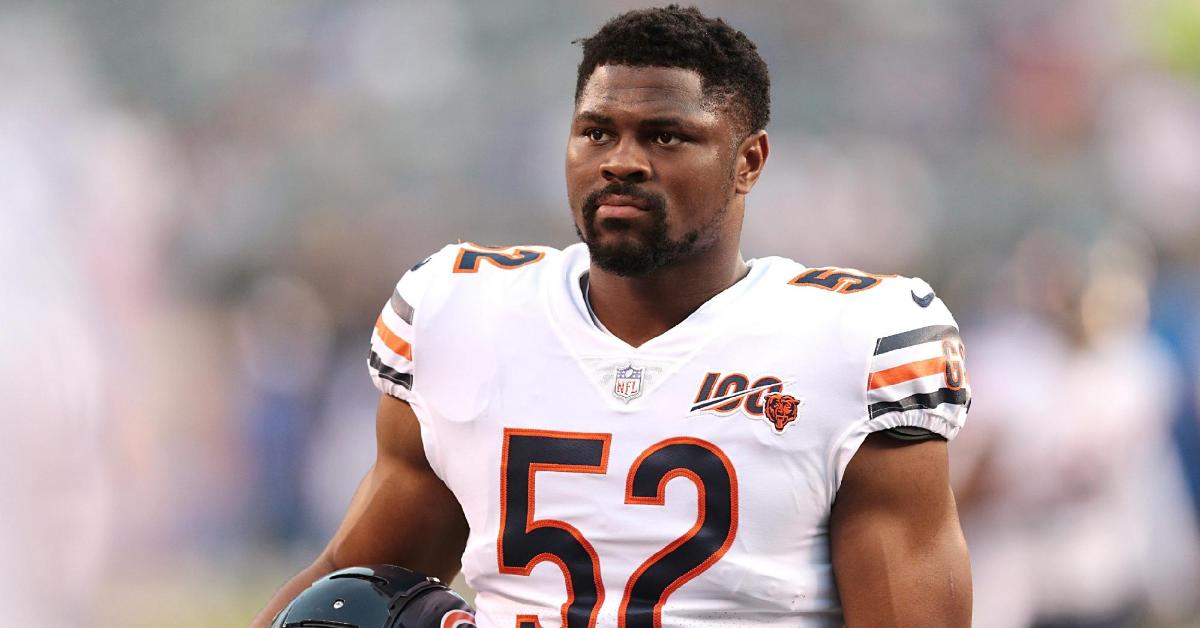 | | |
| --- | --- |
| Chicago Bears: What we know through two preseason games | |
---
With 2019 as a season filled with high expectations, the preseason has been a dud so far as the Bears have come out limping 0-2. The good thing is, however, that this is only the preseason and none of these results matter but at some point, you need to think what this team will look like this year. With next weeks game as the real dress rehearsal prior to the season, it would be wise for the Bears to put together game plan that resembles some glimmer of their 2018 magic.
After getting outscored 55-26 through two games, there are certainly some questions surrounding this roster as they have yet to show they belong in the conversation of the NFC's elite. Here are a few things I have noticed through two games that may tell us a little more about this team.
The Bears will not hesitate to cut players: After Emmanuel Hall was let go because of his health, and Elliott Fry was cut following a miss on Friday, the Bears have demonstrated they have no issue cutting players if they don't reach a certain level of play. With expectations as high as they have been since the 1980s, the entire Bears roster and the staff knows it is time to produce or you will be handed your walking papers.
Some of those cuts may be warranted with Hall's inability to stay healthy. Others had to do with overall performance. One thing is for sure in Chicago these days, and that is this team is no longer the laughingstock of the NFC North and aims to compete once again.
Another thing I have noticed so far has been the play of the defense, or should I say lack of play. A season ago, Vic Fangio had this defense as a top three defense in nearly every category across the board. So far under new Defensive Coordinator Chuck Pagano, things have not gone smoothly as both the Panthers and Giants have torched the Bears with huge chunks.
I do expect this to be sorted out come week one, but this certainly has been an unsettling feeling especially with most of these players back from a season ago. Learning a new system can be challenging, and maybe that is what is going on right now in Chicago. Although I doubt Pagano runs a more complex system as opposed to Fangio, it still takes a learning curve to go from one system to another, which seems to be what the Bears are experiencing now.
Why no Mitch Trubisky? Through two weeks of the preseason, the Bears signal-caller failed to throw a pass in either game. Granted he didn't play long if at all in either contest this must be a little worrisome for Bear fans hoping he would take that next step as a quarterback.
Trubisky relied so much on his defense last season that I feel he was overlooked at times with how good of a talent he has become. Now in his third year in the league, Trubisky needs to show the team that he can put the team on his back and win games should the defense look lost. Without a single pass thrown this preseason, the next game is especially important for him as it is the final dress rehearsal before facing the Green and Gold.
The kicking game appears to be in good hands: After making it clear that the Bears were going in a different direction in the kicking game, Chicago brought in both Elliot Fry and Eddy Pinero for a camp competition to determine the winner. That battle didn't last too long as Pinero emerged as the winner following a perfect night on Friday.
After missing his first kick of the season, Pinero has nailed his last three which has the Bears confident moving forward. That especially feels good for Pinero as he missed all last season with a groin injury after signing with the Oakland Raiders. Putting trust in a kicker with no NFL experience seems like a risk, but Pinero is undoubtedly ready for the challenge. Not only was he a perfect 3-3 last preseason and 6-7 in two preseasons but he was the most accurate kicker in Florida Gator history proving to us that the tangibles are there.
A plethora of depth options: The final thing I have noticed this preseason is that the Bears have depth all over the field. From running back to receiver to the defensive line, the Bears can go three players deep at seemingly every location and may not miss much of a beat.
Sure, the talent level will drop off a bit from the starters to the reserves, but depth is a vital part of any team's success on the field. There is an old saying that every team uses, which is "next man up." What that means is when someone goes down injured, it is up to the next person in line to come in and carry the torch.
If that person struggles, then that puts the team in even a worse situation as they now need to worry about replacing not one but potentially multiple players if the backup can't produce at a high level. That doesn't seem to be an issue for Chicago this season as the early results have not indicated that. With the starters not seeing the field much so far, the Bears backups have clearly shown what they can make me a bit more relieved after this subpar preseason start.