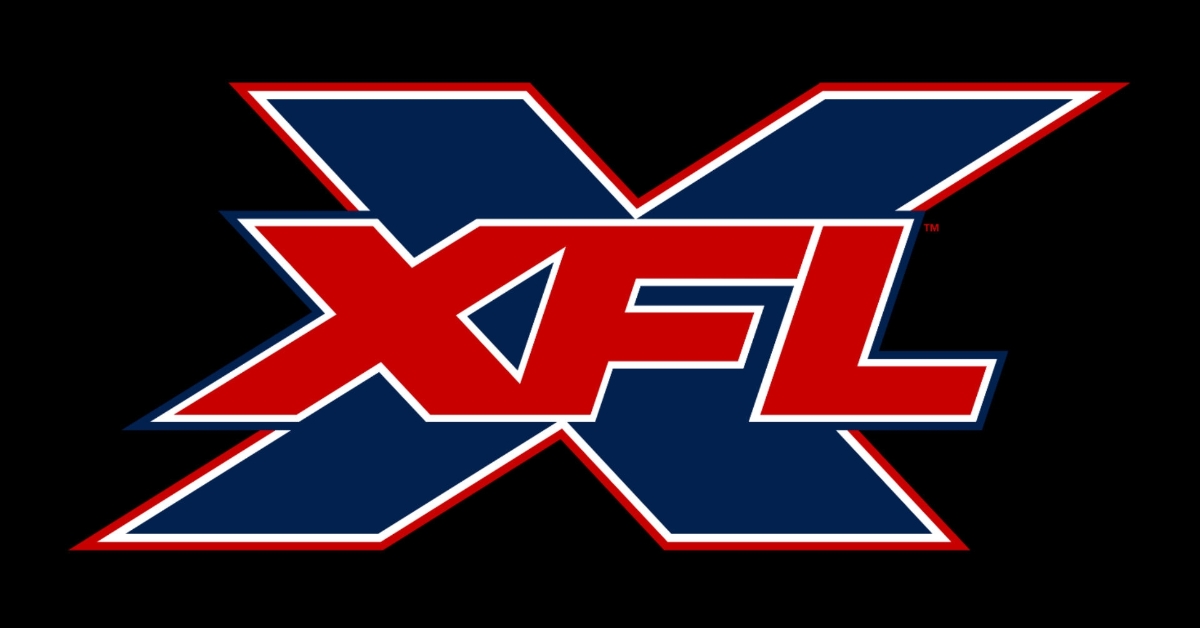 | | |
| --- | --- |
| Chicago Bears have their imprints all over the XFL | |
---
| | | |
| --- | --- | --- |
| Wednesday, February 5, 2020, 11:34 AM | | |
A new football season is upon us this weekend, and I must say I am very intrigued to see how this pans out. Last season the NFL tried a new spring league called the AAF. Although it did show signs of promise, the league folded after eight weeks into the 10-week season as financial problems caused the league to end.
Enter the XFL for a second go-around after failing miserably in their own right the first go-around nearly 20 years ago. This time, with TV contracts with ABC/ESPN, FOX, and CBS, it appears that the new XFL will undoubtedly have a better chance to succeed this time around as they have a better marketing strategy put in place to attract the fans.
As Week 1 of their inaugural season kicks off this weekend, Eight teams (Seattle Dragons, LA Wildcats, Dallas Renegades, Houston Roughnecks, St. Louis Battlehawks, DC Defenders, NY Guardians, and Tampa Bay Vipers) will hit the field with 52 man rosters as they look to bring fans a different brand of football. Not only will this serve as a second chance league for some, but also a chance for undrafted players to prove themselves worthy of a contract later down the line.
What does this have to do with the Bears, you may ask? Well, when you look at the coaching staff and the rosters alike, the Bears have their fingerprints all over this league as 18 former players and or coaches are participating this season. Sure, some of them were more successful than others, but seeing so many of our former teammates is a pleasant sight, especially should they be able to create a comeback story of their own. Here is who you will see in the XFL that once donned the Bears jersey.
Of the 18 former Bears, all eight teams will have at least one of those former players on the roster, which gives just the casual Bears football fan something to cheer about this spring. Starting with the Vipers, and you must look no further than former Head Coach Marc Trestmann who is once again the head coach of a new team. After spending time in the CFL for the past half-decade, Trestmann returns to the states where he looks to create and offensive monster with the Vipers.
Defensive Back Demontre Hurst is also a part of the Vipers roster after spending a few seasons on the Bears practice squad trying to earn special teams reps. Hurst is not going to be a household name this season, but just getting another crack at football is perfect.
DC Defenders: Switching over to DC, and you will find another former Bear in Pep Hamilton as the GM and Head Coach of the Defenders. Primarily viewed as one of the favorites in the league this season, Hamilton will have the most former Bears on his staff and roster (5 including himself) as he gets his first crack as head coach.
Perhaps the most well-known name on the NFL roster is former Bears WR and Arizona Hotshots WR from the AAF in Rasaard Ross. After not panning out in the NFL, Ross displayed the ability to be a top WR with the Hot Shots where he was the No. 2 leading receiver in all the AAF. Ross will be joined by former Bears CB Doran Grant LB Jameer Thurman and TE Khari Lee on the Defenders roster.
LA Wildcats: Offensive Line coach Jerry Fontenot will be the lead man in charge of the Wildcats blocking schemes, but it is another former WR in Tre McBride that will be one of Josh Johnson's targets this season. McBride has had some nice games in his career but never was given the opportunity to stick with someone long term. Let's see how this spring goes for him.
St. Louis BattleHawks: If Bears fans were to root for a team this spring, the Battle Hawks would be the one since they are the closest in proximity. Two former Bears will be on this roster one on each side of the ball as safety Harold Jones-Quartey and tackle Matt McCants earned second chances at the NFL. Neither one of these men had a ton of NFL success, but just having that experience can go a long way for anyone.
Dallas Renegades: The lone former Bear on the Renegades is offensive lineman, Willie Beavers. Now at 26, Beavers was drafted by the Minnesota Vikings in 2016 before ending up on the Bears practice squad in 2018. Although the lone NFL action Beavers has had came with the Vikings, he is no stranger to fighting for a roster spot everywhere he goes. This will be the first time he is active on an opening week roster during his career.
Houston Roughnecks: Perhaps my favorite logo of the XFL is the Roughnecks as they went back to the old Houston Oilers logo. Offensive line continues to be the top here as offensive lineman Marquez Tucker is another old practice squad member. Much like Beavers and other practice squad members, Tucker has never been guaranteed a roster spot until this season. Let's see if that pays off.
Seattle Dragons: These are my favorite jerseys in the XFL this season and mainly because my son likes both the Dragons and Vipers. For all the O Line issues the Bears have had this season, it sure seems like a ton of their former practice squad members were not given a fair shake as another OL in Cyril Richardson will be anchoring the Dragons Line for Head Coach Jim Zorn.
Richardson will be joined on offense by tight end Evan Rodriguez. If this name sounds familiar to you, the Bears drafted Rodriguez way back in 2012 in the fourth round out of Temple. He appeared in 12 games, five starts as a rookie catching four passes for 21 yards. That was the lone NFL receptions he has made. Former defensive standout in DT Will Sutton will be a beast on the Dragons DL as they will be tough to run against this season. Look for them to be in the hunt for league trophy at the end of the year.
NY Guardians: The final two of the 18 former Bears in the XFL will be on the Guardians this season, with both playing on the offensive side of the ball. Those would be wide receivers Mekale McKay and Tanner Gentry. Starting with Gentry, and you will have an undrafted WR from Wyoming in 2017 that the Bears ultimately signed and suited up for two seasons. Although his production was minimal, three catches for 35 yards, he is one of the few former Bears in the XFL that can see he was on the active roster multiple seasons.
Unlike Gentry, McKay has been nothing more than a practice-squad body as he has been around in the NFL. He will now be looking at his first real opportunity to prove himself in hopes that something great will follow.