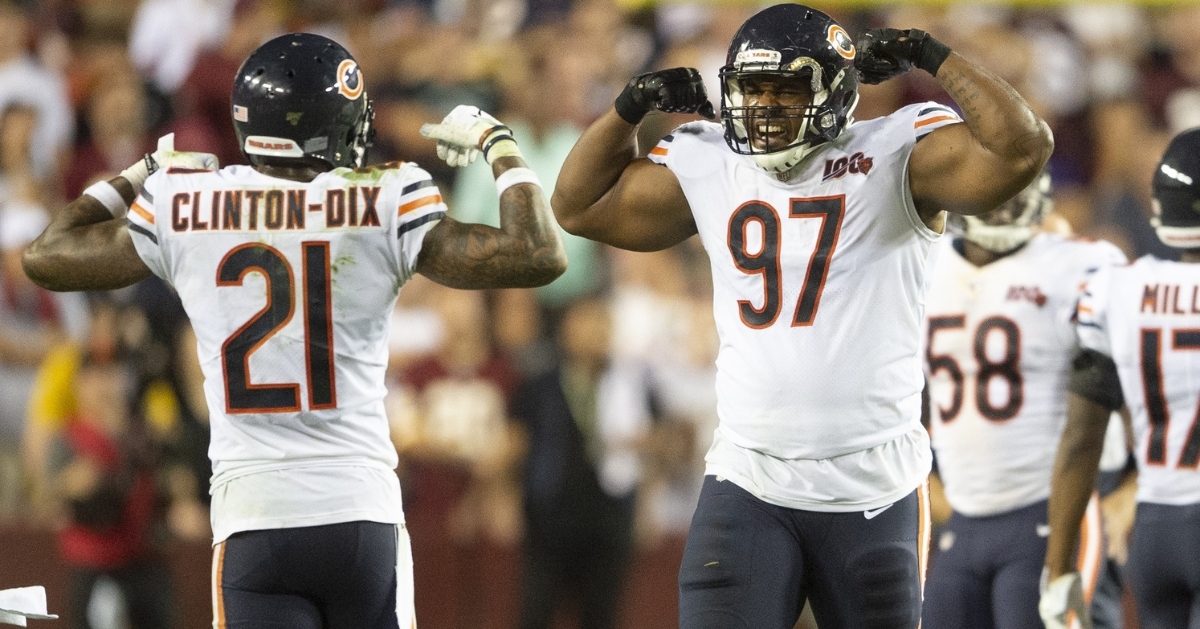 | | |
| --- | --- |
| Bears News: Circle your Calendars for March 18 | |
---
| | | |
| --- | --- | --- |
| Thursday, February 13, 2020, 11:52 AM | | |
During the long and painful offseason of no football, several key dates should always be circled on your calendars. You have the Scouting combine, Draft weekend, rookie minicamp, and the beginning of training camp as the benchmarks of the offseason. One date that many are not looking at this season is March 18, which is the most important of the offseason dates this year.
What makes that date so significant is that it appears the NFL and NFLPA are close to reaching a new CBA, which could be finalized at or around the March 18 threshold. Reports coming from Dan Graziano out of ESPN stated that both sides had a rough timeline in place of March 18 for when the new deal would be accepted.
When that report reached Pro Football Talk, it caught the attention of NFLPA spokesperson George Atallah who immediately refuted the report as inaccurate along with the NFL. According to a tweet sent out by Atallah himself, both parties are scheduled to meet in Los Angeles, and the NFL has given a rough deadline of March 18 to accept the new pending CBA offer based on a 17-game season.
Ramon Foster responded with a tweet of his own calling that deadline, something that isn't true. He then went on to say that the new CBA is a complicated deal, and to say we are rushed to complete the deal is a lie.
It sounds like one side is ready to move forward while the other side still has no idea what they want to do. ESPN dug a little deeper into the original report, and now it appears that both sides would prefer a deal in place sooner rather than later, which could go into effect on March 18 or the start of the new NFL year.
Given that there is no deadline for the two sides to reach an agreement is certainly good news, and since the CBA is already in place for 2020, it would be foolish to draw some sort of line in the sand that could push either side closer to a work stoppage. That is the last thing the NFL needs right now, especially when they are at the height of their popularity.
The March 18 date makes a ton of sense as that is officially the beginning of the new NFL year. While there is no distinct deadline in place to reach a new CBA deal, I can see both sides wanting to know a rough idea of what the salary cap will be beyond this offseason so they can, at the very least, start the negotiation process.
For 2020, the cap is projected to be anywhere from 196 – 201 million dollars give or take, and that will be an increase of about 10 million for the seventh consecutive year. While that is good for both teams and players, everyone will look to gain an edge or some flexibility for 2021, depending on how the new CBA is laid out.
A great example is the Bears' very own Allen Robinson, who will be up for a contract extension next offseason. He has expressed his desire to stay in Chicago, but also said it would be helpful for the NFL and NFLPA to have a new deal ironed out before he talks about extending his time in Chicago. It makes sense as players are looking to get the most money they can while owners need to know what they are working with before handing out cash.
While all these reports indicate positive signs moving forward, it is still a little disappointing that the two sides are not any closer to a deal than they were in the past. It is encouraging to hear that the sides want to resolve this sooner rather than later, which means maybe talks have gone on better than we all thought. At this point, we all should be keeping an eye on what happens from now until that March 18th date. Any agreements that the two sides reach between now and then could have positive impacts on what teams do in this year's free-agent market.