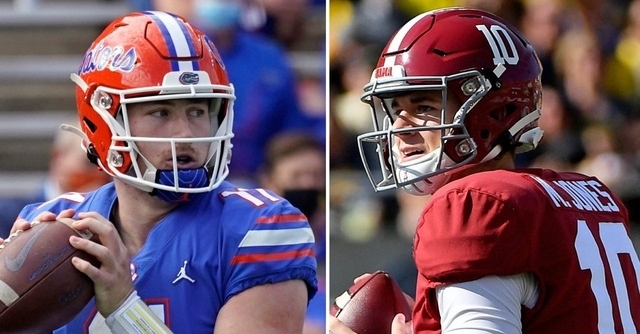 | | |
| --- | --- |
| Commentary: Are Bears better off losing than winning? | |
---
I can't believe we are having this discussion, but it needs to be had. After the Bears got off to a blistering 5-1 start, many people felt they were overachieving and thought they had a chance to keep that pace up and win 10 games this season. Since then, however, this team has come crashing down to earth, losing six straight. They have fallen to 5-7 on the season.
Their division championship hopes are over, and their postseason hopes could very well be too with one more loss. That brings me to the next question. Are the Bears better off tanking than winning the rest of their games?
I, for one, have never been a fan of tanking, at least not on purpose. It is a slap in the face to the fans, and it clearly shows that you are not trying to win. However, there are some instances where it is ok. That falls during this time of the season when you are mathematically eliminated from playoff contention. Granted, the Bears haven't been eliminated yet, but recent predictions show the Bears have a better chance at a top 10 pick than the postseason. If that is the case, is Chicago in a place where they could afford to pass on a top 10 pick?
When they started the season 5-1, the Bears had a 71% chance to make the postseason, with most projections having them finish in the 10-6 range. Even after losing five straight to fall to 5-6, the Bears still had a slim but manageable 24% chance as they would need to beat the teams ahead of them to get in. After losing to Detroit, the Bears have just a 15 % chance to make the postseason if the field is expanded and only a 12.2 % chance to get in should the seven teams hold.
Yes, there is a chance, but a very slim one means the Bears have exactly zero margins for error. Given what the world has seen from this team for the better part of nearly two months, this is too high of a mountain to climb. The margin for error is too steep. While the short-term projections do not look good for Chicago, the long-term projections could be better, which the Bears need to decide.
As things sit right now, the Bears are projected to pick 12th in next year's NFL draft, with recent simulations showing them as high as 13th. Both those spots are strong positions to be in. To make matters a bit more interesting, the Bears have a 31% chance to land in the top 10. You heard that right. The Bears chances of landing in the top 10 are double their chances to make the postseason at this point.
Let's just let that sink in a little bit. After the promising start they got off to, things have gotten so bad that they are now in a position to land a franchise-changing player in the top 10. The Bears will need a little help as the Broncos, Texans, Falcons, and Panthers need to start winning games to get into those spots. The Bears could ultimately help themselves out this weekend by losing to Houston as that would pull the Texans closer to Chicago and give them the tiebreaker.
Picking 12th or 13th is undoubtedly the right spot, but landing in the top 10 could be critical for this franchise. With the possibility of four quarterbacks being taken in the top 10, Chicago doesn't want to miss out on that opportunity as the quarterback is undoubtedly one of their needs. Both the Jets and Jaguars are projected to go QB with the first two picks, leaving two more projected QB's to go over the next eight picks. The Broncos, Panthers, 49ers, Lions, Patriots, Redskins, Cowboys, and Bears are all teams who could be targeting a QB next spring, so they need the best position possible. For the Bears to better their chances, they would essentially have to lose the rest of their games to finish 5-11. At best, that may land them in the top 6, but miles ahead of where they are now.
More than five wins, in my opinion, keeps Chicago out of the top 10, but they could land in the number 10 spot. Like mentioned briefly above, realistically tanking would be the only way this team could land themselves in the top 10. I never condone tanking on purpose by putting in backup players to field a team.
In this instance, however, I am for losing without trying to lose if that makes sense. Take the Detroit game last week. Chicago had a nice lead late only to have things slip away. It was a series of errors that started with a Mitch Trubisky fumble and ended with the Bears being stopped on fourth and short. The Bears were not trying to lose that game, but if more events like that were to happen the closing four weeks, so be it.
This team needs help in many ways, but adding a top tier QB could be a start. The Bears thought they had the answer in Trubisky, but that hasn't turned out in their favor. Maybe a guy like Kyle Trask or Zach Wilson is the future of this team. We will undoubtedly learn a lot from the remaining four weeks of the season.