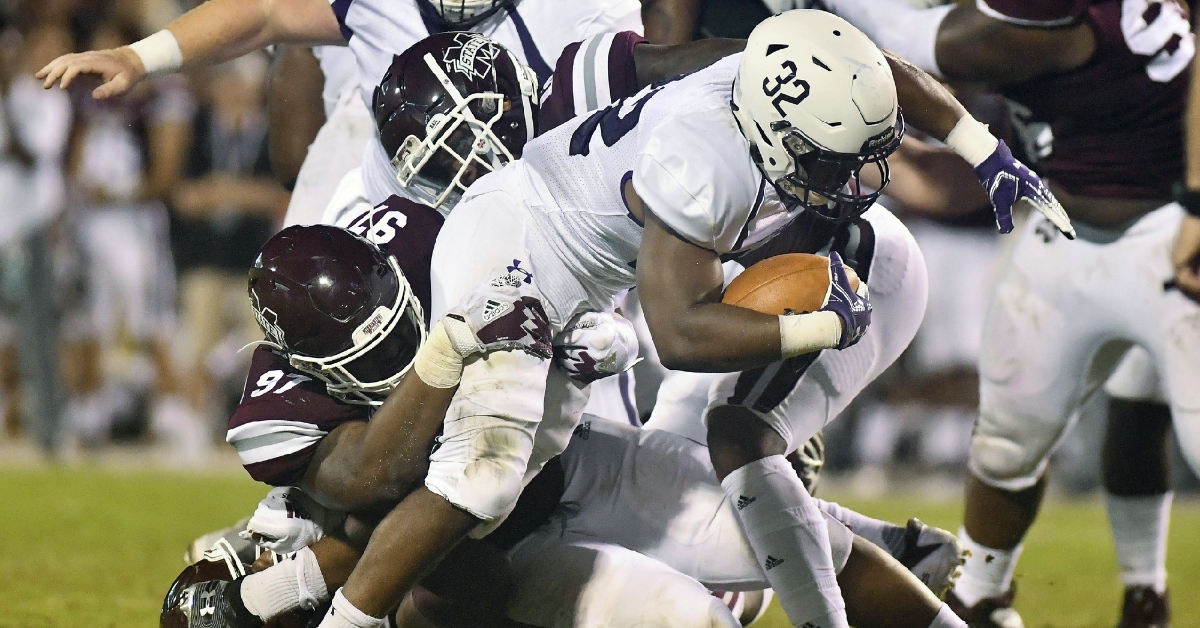 | | |
| --- | --- |
| Bears News: Getting to know: DT Lee Autry | |
---
| | | |
| --- | --- | --- |
| Wednesday, May 13, 2020, 8:39 AM | | |
While adding depth to the offensive line was supposed to be the main focus over the draft and off-season period, the Bears haven't done much to shore up that side of the ball, which has me a little concerned heading into the season.
Instead, the Bears added some skill position pieces in hopes of making the offense more explosive and then added depth to the defensive side of the ball that took some steps backwards during Chuck Pagano's first season. While the Bears didn't add a ton during the draft process, free agency was huge for them, especially the undrafted rookie wire as the Bears added six more defensive players to their roster ahead of this season.
One of those players was Mississippi State DT Lee Autry, who is going to be looked at to provide some run-stopping ability in the middle. After Akeem Hicks missed a ton of games due to injury last season, the Bears run defense was still solid, but not nearly as stout as they would have been with Hicks in the middle. Adding the 6-2 305-pound Autry as a potential bench piece on the interior of that defensive line has to be a good feeling for Chicago, especially if he pans out.
Like a lot of undrafted free agent products, Autry didn't have a ton of experience for the Bulldogs playing just two years at the FBS level. During his time with Mississippi St., Autry saw action in only 12 total games, with most of them coming in reserve or a backup role. Although limited plays on the field, Autry managed to pick up 19 tackles to go with 2.5 sacks, so he was able to put minimal production together on the field. The question is how that will translate to the NFL with limited experience.
Autry did, however, begin his college career at Itawamba JC before transferring to the Bulldogs after just one season.
In nine games there, he picked up 24 tackles to go with three sacks as he saw much more consistent playing time on the field. Perfect in size regarding a DT, Autry brings to the Bears several strengths to go with some key weaknesses in his game also.
Starting with the strength side of things and Autry was once viewed as a potential fourth-round talent in the summer of 2019 before going undrafted this year. That was mainly due to a shortened senior season, but to be viewed as a potential fourth-round pick means the talent level for him is there. Autry is a big body that will help the Bears not only stop the run game but will help control the trenches, which is ultimately where games are won and lost at the NFL level.
One of the surprising things that stands out when watching his film is that for his size, he can flat out move exceptionally well, which allows him to be extremely active on the line to make plays. Given his size and ability to make plays on the field, Autry could be someone who contributes as the season goes on should the experience factor get better, and he slightly improves his technique.
Some of his weaknesses stem from the pass-rushing side of things where he displays ball rush and pass rush ability but lacks the initial burst to get to them consistently. He has shown flashes of quickness to make things happen but doesn't show a consistent edge in his play. That is what frustrates scouts so much with him because he has the potential to be a decent player, but the consistency is just not there.
Autry is a very physical DT that will fit well into the Bears system, given the type of demeanor the Bears are looking for from their defense. His tools are raw, and he will need time to define those to reach his full potential, but Chuck Pagano shouldn't have an issue getting him to work at it. A year or so of added polish to his game and he might be someone fighting for a roster spot to contribute on the line.