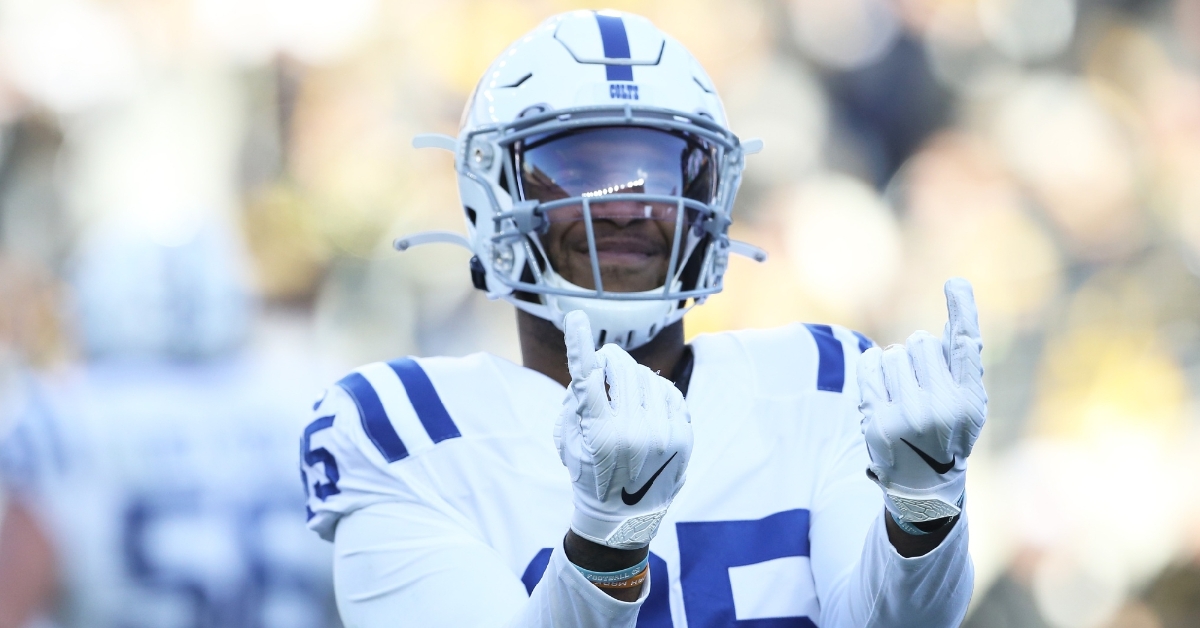 | | |
| --- | --- |
| TE Eric Ebron to Bears sounds like a possibility | |
---
| | | |
| --- | --- | --- |
| Tuesday, January 21, 2020, 11:52 AM | | |
One of the most significant issues, or should I saw flaws of the Bears offense this season, was the lack of TE production as they ranked dead last in the NFL in contributions from the tight end position. It didn't help that Zach Miller never recovered from his leg injury a few seasons ago, and last year emerging TE Trey Burton was hurt midway through the season, but the rest of the team did step up when they were called upon.
Without trying to point fingers, I do blame the front office a bit on this one as they didn't do much to help the team improve in that position. Sure, Chicago had a plethora of three or four other TE's that stepped in to fill the shoes of Burton. The only problem was that none of them produced at a level to even be trusted in a system that relies so heavily on TE play. That certainly didn't help the growth of Mitch Trubisky this season.
With teams starting to learn who will be testing the market this offseason, you can bet the Bears will be shopping around for some tight end help as they try to build the perfect offense for their QB. Perhaps the best and most sought after TE on the market this season could be Colts TE Eric Ebron, who would be the perfect fit for not only Chicago but other teams also. Judging by a recent tweet between Akiem Hicks and Ebron himself, it appears that Ebron is most definitely considering the Windy City this year.
When watching both the AFC and NFC title games, and now the Super Bowl, you will get the chance to watch two of the best TE's in the game in George Kittle and Travis Kelce. Both are massive focal points in their respective teams' offenses and have set the standard of TE play in this league. Those types of TE's don't grow on trees, but should the Bears indeed nab Ebron this offseason; they have a chance to see similar results from him in their offense.
First, I tend to avoid taking anything said from Twitter into context, but when Ebron went out of his way to comment on a post-Hicks brought up, it gets you thinking. While at the 49ers game on Sunday, Hicks tweeted how awesome it would be for the Bears to host an NFC title game, and he is right, it would be incredible. That tweet caught the attention of Ebron, who replied with a thinking emoji leading many to believe he is considering the Bears this offseason.
Not only does Ebron play a position of need (TE) for the Bears, but he would give them a legitimate receiving option at that position, which will help take Trubisky to the next level. After playing his first four seasons in Detroit, Ebron spent the last two years with the Colts, where he has 1125 yards receiving and 16 touchdowns.
After posting a career-best 750 yards and 13 touchdowns in 2018, Ebron missed five games with injuries in 2019 and finished with just 375 yards and three touchdowns. Taking his rookie season and this past season away, Ebron has averaged over 600 yards receiving and five touchdowns a year, which is excellent production from the TE position.
Even though Ebron has been in the League now six years going on seven, he is still just 26 years old, and the former first-round pick in 2014 and 2018 pro-bowler will have a chance to hit the market this spring to sign a lucrative deal with what he hopes is a contending organization. What makes this the even more shocking is that the Colts GM doesn't appear interested in resigning Ebron despite the numbers he has put up for them. Good news for Chicago, right?
Not only is the TE position one of the top needs this offseason, but the Colts will be one less team competing for his services giving the Bears a slightly better chance to nab him. If you ask me what better place to boost your career to the next level than one of the oldest and most historic franchises in the game. Not only does he have ties with his former North Carolina QB in Trubisky, but signing with Chicago would give Ebron the chance to play the team that drafted him and then gave up on him twice a year in the Lions so Ebron eyeing Chicago as a landing spot is all too sensible at this point.
Given that we have mentioned him as a player the Bears would target should he hit the market, look for his name to circle with the Bears all offseason until the day he signs his next deal. Should Ebron and Chicago indeed come to terms, look for most likely a deal in the 3-5-year range and reaching 30-35 million in possible revenue. After all, an Ebron-Burton TE combo wouldn't be the worst thing in the world, and that could be precisely what Trubisky and the Bears need to get back to postseason play.