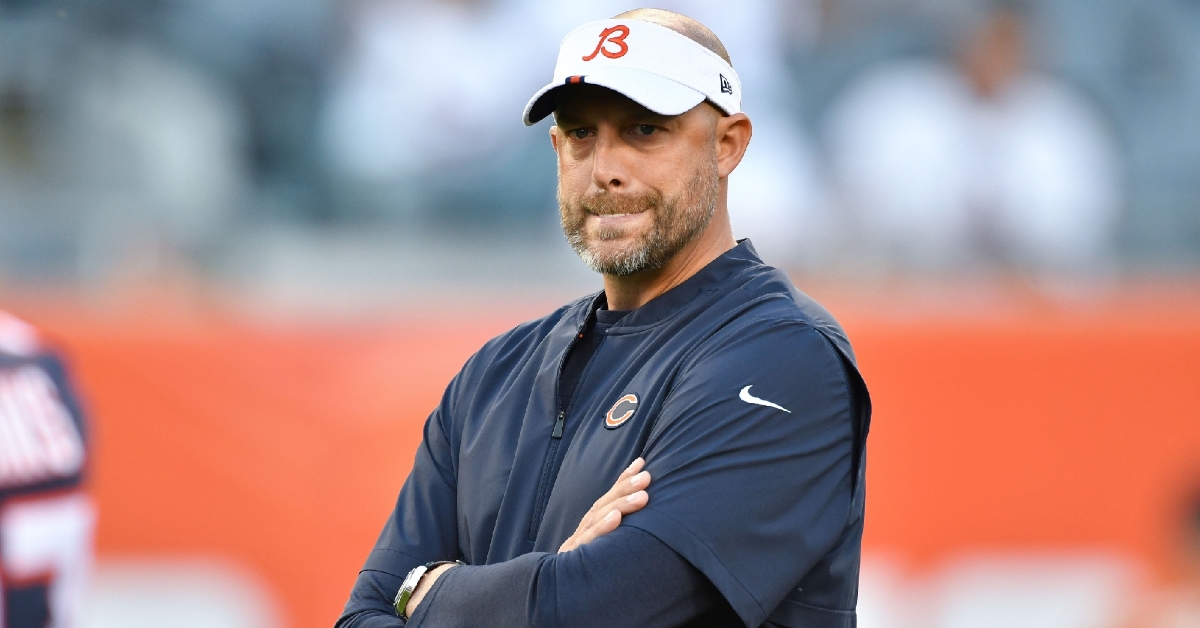 | | |
| --- | --- |
| The yellow flag could be the Bears worst enemy in 2019 | |
---
| | | |
| --- | --- | --- |
| Wednesday, September 11, 2019, 9:23 AM | | |
Going into the new season, there was plenty of optimism surrounding the Chicago Bears offense. With everyone from the offensive line to Mitchell Trubisky getting another full year to learn Matt Nagy's scheme, it seemed inevitable that an offense that was inconsistent at best last season was set to explode in 2019. However, the Bears were the beneficiary of a lot of luck offensively that may actually regress their overall improvement, rather than improve it.
The main culprit of this luck was penalties. Across 16 games, the Bears were penalized 11 times for offensive holding with two of them being dismissed. Those nine total holding penalties accounting for only 110 yards lost were both the least in the NFL last season. This is in stark contrast to 2017 where the Bears accounted for the fifth most holding penalties.
The face of this dramatic change is 2018 Pro Bowl offensive lineman Charles Leno Jr. Leno was tied for the league lead in 2017 with seven total holding penalties called against him. In 2018, he was called for zero holding penalties. As great as it would be for Leno to improve so dramatically in one offseason, old habits can come up at the worst times. His not getting called for a holding penalty streak ended in the season opener as the Bears could only score three points.
This trend was the same when looking at overall penalties per game, wherein 2018 the Bears had the sixth least penalties per game with 5.9. In 2017, the same Bears team had the seventh most penalties per game with 7.2.
The luck doesn't stop with self-inflicted penalties, as the Bears also benefited from penalties giving them first downs. Overall, the Bears offense had 37 first downs given to them by defensive penalties. While there isn't as big of a disparity between the 2017 and 2018 penalty difference, it is still notable as the 2017 team only had 22 first downs given to them via penalty. This would give them the thirteenth least first downs by a penalty.
While some of the best teams can depend on not committing a lot of penalties, just ask the New England Patriots. However, the Bears are not the type of team or even franchise to have that type of reputation. The Bears hold the record for the most years leading the league in penalties with 16 franchise seasons of having the most penalties.
Even if the Bears improve their overall ability to move the ball downfield, penalties could hold them back. The opener against the Green Bay Packers was not exactly encouraging for this trend as the Bears were called for ten penalties against them for over 100 yards. If the Bears can't overcome this deficiency, they could be in for a long season.