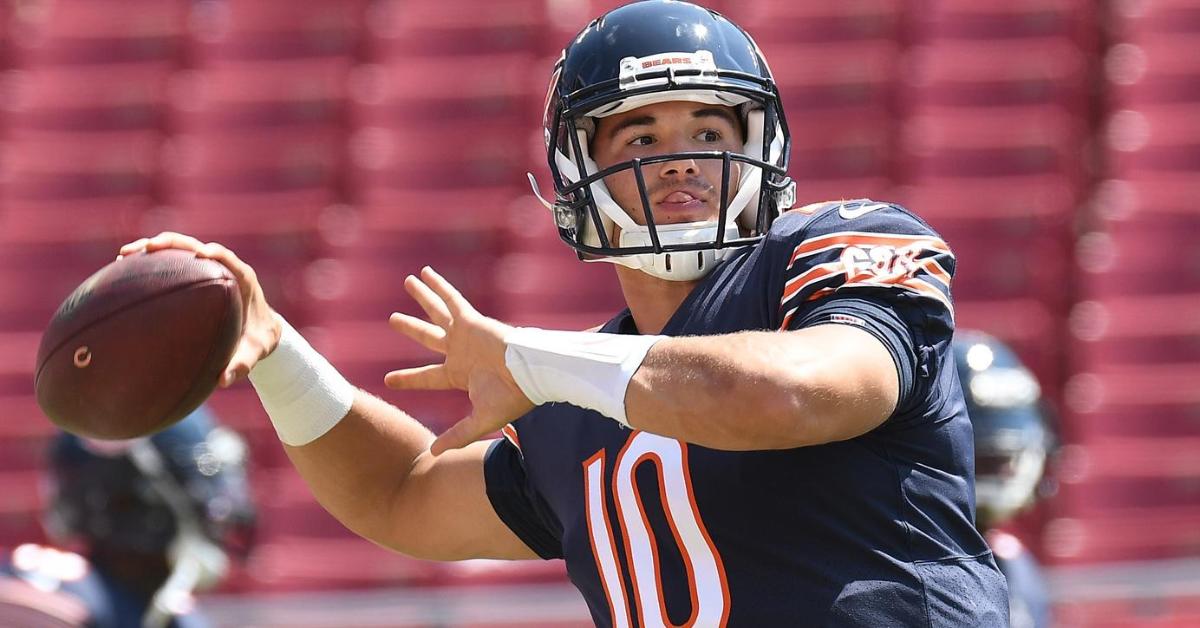 | | |
| --- | --- |
| Three things to look for Sunday's Bears-Broncos matchup | |
---
Week two is of the 2019 NFL season is officially underway as the Tampa Bay Buccaneers topped the Carolina Panthers last night. The rest of the action will take place on Sunday and Monday with the Bears looking to avenge their Week 1 loss by earning a win on Sunday.
Not only do the Bears face another tough task by going on the road in a hostile Denver environment, but they must face another elite defense anchored by the man who helped put the Bears defense on the map the previous four seasons. You can certainly bet that emotions will be at an all-time high as both the Bears and Broncos aim to avoid 0-2 starts. Here are three things too look in week two as the Bears aim for their first win of the season.
1. A new revamped game plan: Normally we wouldn't be talking about a new game plan this early in the season, but after what happened against the Packers this is a must. All offseason long, Mitch Trubisky has been under a microscope dissecting him as to whether he can take the Bears to the next level offensively. With the defense carrying the load much of last year week, one was his chance to silence the critics and show he can be a high-level QB.
Instead, the Bears offense looked slow and confused all game long as whatever game plan Matt Nagy had drawn up certainly was ineffective to put it lightly. Not only that, Nagy made no in-game adjustments which made things worse as the game went on. With another strong defense set to line up across from Chicago, I expect Nagy to put a new game plan in place in hopes of making things easier for Trubisky. Whether that means more runs, keeping him on the move, or just lining in shotgun remains to be seen but Trubisky needs to be more comfortable on the field.
Should things begin to sputter yet again, Nagy will not hesitate to make some in-game adjustments to put his team in position to win as this has suddenly become a key game. Regardless of what happens, I expect the offense to look more comfortable this week as more deception should take place.
2. Familiarity vs. Familiarity: Normally, we would talk about this unless the Bears would be facing a divisional team that knows them well. However, Denver may know them as good as anyone since former Chicago Defensive Coordinator Vic Fangio is now calling the shots in the Mile-High City.
Not only does he know the players and coaching staff well, but he went against that offense every day last season in practice so he should know a lot of the looks the present on the field. On the flip side, the Bears offense also had the privilege of going against Fangio's defense daily so they too should know what some of those looks present.
With both teams generally being familiar with each other's systems, this game will come down to who can execute their system better, or who makes the proper in-game adjustments. You can bet that both head coaches have already been changing a few things up this week in hopes of throwing one and other off at times. Look for another low scoring affair.
3. More of David Montgomery: This week has David Montgomery written all over it as I expect a big week from him. In limited touches last week, seven total touches to be exact, Montgomery showed flashes of his potential, especially during his 27-yard reception. Knowing that he needs to have the ball in his hand more expect him to receive a heavy dose of touches in this game with a majority to happen in the first half.
Even with more touches, I don't expect him to receive more than 15 as they still have Tarik Cohen as their feature back. The best part about both Montgomery and Cohen is that they can both catch the ball well out of the backfield allowing the Bears to go with two running back sets if needed. You could also flank on of them out wide in a Wing position as Cordarrelle Patterson can also line up in multiple spots on offense.
The biggest question about Montgomery receiving more touches will be taking playing time away from Cohen. Should Montgomery have the hot hand and pick up nice chunks of yardage would the Bears continue to stick with him or sit him to go with Cohen. That is an excellent problem to have offensively because it shows you just how deep the Bears could be if their weapons produce as expected.
Prediction: My prediction for this game is like Green Bay as I expect another low scoring and hard-hitting contest. Both teams will once again have strong defenses while their offenses remain a work in progress. Chicago, however, has more weapons on both sides of the ball and I look for them to pull out a 20-17 win.
Upgrade Your Account
Unlock premium boards and exclusive features (e.g. ad-free) by upgrading your account today.
Upgrade Now