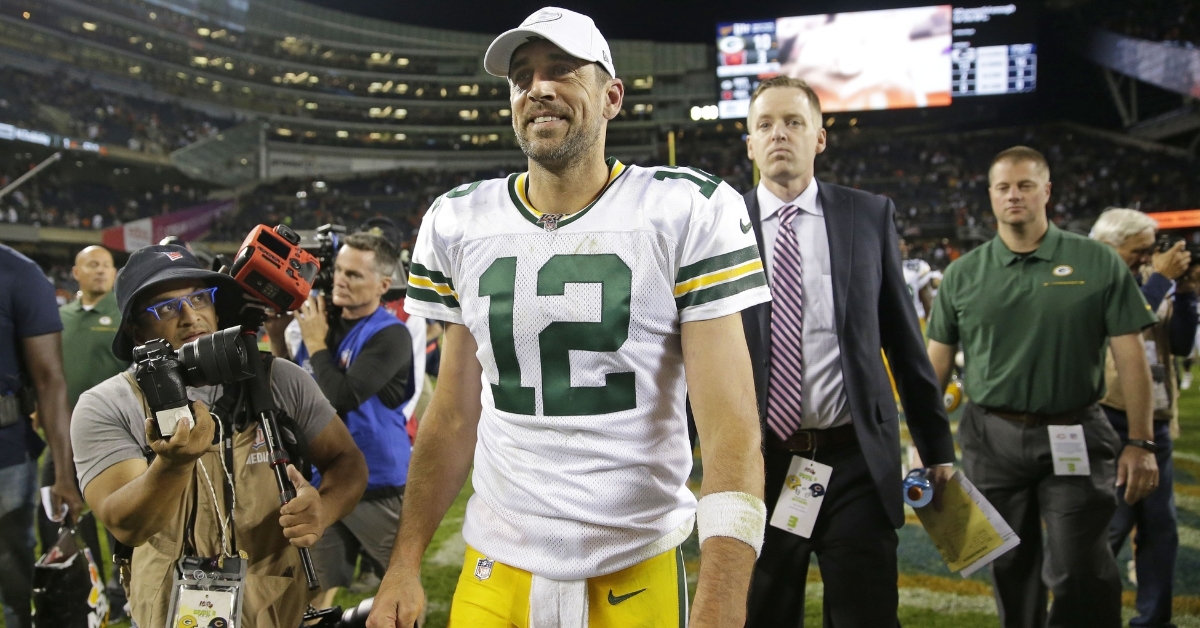 | | |
| --- | --- |
| Was the Week 1 loss what the Bears needed? | |
---
| | | |
| --- | --- | --- |
| Wednesday, September 11, 2019, 2:20 PM | | |
Coming off a 12-4 season and an NFC North title, Chicago and the NFL itself was positively buzzing about the Bears heading into 2019. How could you not be when the team returns nearly their entire roster from that division title run a season ago. With expectations as high as they have been in years, the Bears laid an egg on national TV to open the season pumping the brakes on the hype train so far. What if that loss was precisely what the Bears needed to get back on track?
It is not like the Bears lost to a bad team by any means as the Packers have improved as much as anyone in the NFC this season. We fail to remember that last season the Bears opened the season against Green bay also only to squander a 20-0 lead before falling on a late Randall Cobb touchdown. That loss seemed to light a fire under the Bears last season, and maybe this one will do just the same moving forward.
One of the biggest challenges for a young head coach is how you deal with adversity when things don't go your way. Matt Nagy has done a great job of that thus far as the culture he has put in place with his team has helped them respond to adversity much better than what people expected of him last year. Now the question is, how do the Bears respond from this performance especially offensively?
After dropping week one last season, the Bears responded with three consecutive wins before a huge let down in Miami. I am not saying their upcoming schedule is easy with matchups at Denver and against Minnesota down the road, but they have a chance to duplicate that same trajectory this season by possibly even getting off to a better start at 4-1. The Bears entire organization is determined to get back on the field and show that week one is not the team who they anticipate being this season.
The best thing the Bears have going for them this week if they look to rebound is a mini bye week as they have three extra days off than the Broncos. Although the team was not practicing every single one of those days, that extra not only allows the team to get more rest to get healthy but also allows the coaches to study film that much longer to implement a potential different game plan. After being named coach of the year last season following his 12-4 season, Nagy excelled at getting his players to put the losses behind them and focus on the next game at hand, and this will be important this upcoming week.
Most people thought it would be the defense that struggled early on as new defensive coordinator Chuck Pagano took over following the departure of Vic Fangio to Denver whom the Bears play this week. Instead, it was the offense that looked lost, and things won't get easier this week as the Bears line up against another stingy front seven in Denver before getting Minnesota in two weeks. Nagy isn't going to panic after his team's week one performance as he feels they have identified the problem and are moving forward to correct it.
Either way, win or lose Nagy tends not to reflect on a game beyond 24-hours which is something he hopes his players buy into. The longer you reflect on what didn't go right in previous games, the less time you will have to correct it going forward. That may seem surprising with the Bears having a few extra days of rest, but the best coaches learn to forget quickly, or you won't last long in this league.
Nagy and his staff know they must better on the offensive side of the ball, especially when it comes to play calling. Yes, Chicago has a great defense that for the most part can win you games, but the offense does need to do their part too if they want to take that next step as one of the NFC's elite teams. Yes, Thursday's performance was not what we were hoping for, but that was only one of 16 games as the Bears have plenty of time to bounce back and get back to Chicago style football. For that to happen, Chicago must live in the moment and learn to be resilient with the challenges at hand from one game to the next.