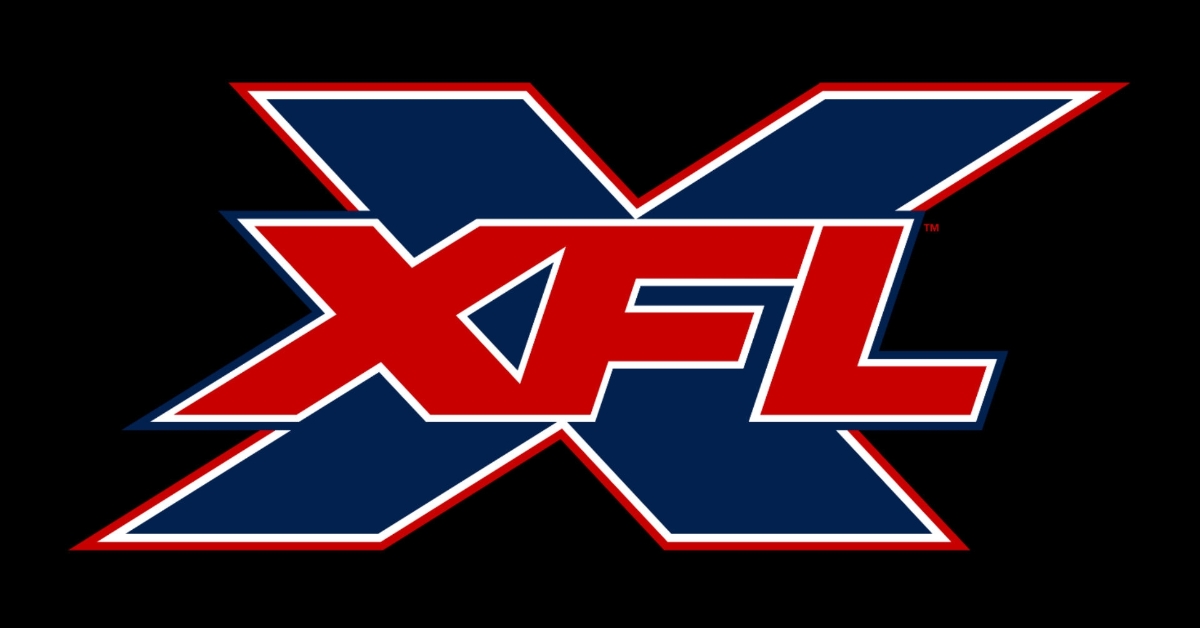 | | |
| --- | --- |
| Bears News: XFL Review: Week 3 game recaps, highlights, more | |
---
Now that we are about 33% of the way through the XFL season, we are starting to see that there are teams who are contenders and then just plain bad teams. Whether coaching, Q.B. play, or just lack of talent is the reason for some teams to be worse than others remains to be seen, but regardless we have still seen some exciting football games this year.
That was once again the case in week three as a team searching for their first win nearly upset the lone unbeaten left. While a previously winless team took down a previously unbeaten team on Sunday. Here are the recaps, along with some of the key standout players.
HOUSTON ROUGHNECKS 34- TAMPA BAY VIPERS 27: In what looked like a David vs. Goliath matchup on paper, the undefeated Roughnecks, got all they could handle from winless Tampa as they fell behind by two scores early. Despite that, Houston never panicked, and as all good teams do, they found a way to win as they prove to be the class of the XFL with their 34-27 win to remain unbeaten.
Current league MVP P.J. Walker continues to go about his business as NFL teams should start to take notice of the former Temple star. After being on the Colts practice squad for a few years, the XFL decided to give him a chance this season, and it has proven to be a good decision. Once again, Walker was on top of his game going 24-36 through the air for 306 yards and three touchdowns. He is now responsible for ten scores this season to go along with just one turnover.
You would think having players like Sammie Coats is a big reason as to why Walker has been so strong this season, but that is not the case. Instead, Cam Phillips has not only become his favorite target but has become the best receiver in the XFL. He solidified his case by hauling in all three T.D. receptions once again to go along with 194 yards receiving on eight catches.
Defensive back Demarquis Gates picked up his first INT of the season while Carl Bradford Caushaud Lyons recorded one sack each on the day. It was the second of the season for Bradford.
Things continue to be a rough go of things for the Vipers, but they continue to show great improvement from one week to the next. Taylor Cornelius was the primary Q.B. on Saturday, as he threw for 193 yards and one score. Jalen Toliver was a big reason why the Vipers offense was much more fluid this weekend as he hauled in 104 Yards receiving after recording just 53 yards through two games.
DALLAS RENEGADES 24 – SEATTLE DRAGONS 12: A slow start for Dallas once again raised concerns as the Dragons opened a 12-6 lead before the Dallas offense got rolling to close the game out on an 18-0 run to claim their second win of 2020.
Landry Jones is starting to show why the Renegades were so happy to draft him to be there signal-caller this season. Jones tossed for 274 yards and three scores but did throw two picks to put a damper on his day. The combination of Lance Dunbar and Cameron Artis-Payne in the backfield continues to be a success as they rushed for 94 yards on 21 carries. Dunbar also added 56 yards receiving to his day.
Speaking of receiving, Donald Parham had the best game of his XFL career thus far, breaking the century mark for the first time with 101 yards to go with two scores. IN total, eight different receivers hauled in a pass for Dallas as they did a great job of spreading the ball around.
For Seattle, things continue to be a work in progress, but positive signs continue to emerge. QB Brandon Silvers appears to be finding his rhythm at Q.B. as he threw for 204 yards and a pair of touchdowns in the game. Silvers also threw a pick, but that is an improvement considering how he looked at times during the first two weeks.
Austin Proehl once again led the way in receiving for the Dragons, bringing in 81 yards and one score for the one-dimensional offense as the rushing game continued to be a struggle. Defensively speaking, Godwin Igwebuke and Channing Stribling each brought in an interception on the day for their first of the season. Linebacker Steven Johnson was all over the field as he combined for 14 tackles on the afternoon.
NEW YORK GUARDIANS 9 – S.T. LOUIS BATTLEHAWKS 29: In front of the largest crowd in XFL history to date, the Battlehawks treated the home fans with another win 29-9 as they were all over the Guardians from the start. That is remarkable when you look at the stat line as the Battlehawks offense didn't need to do too much to score points in this one.
Jordan Ta'Amu had the most pedestrian game of his XFL career throwing for just 119 yards and adding in 14 yards rushing with no scores. If it weren't for Matt Jones and Christian Michael, who rushed for a combined 139 yards and two scores, this would have been a very dull game to sit and watch.
One thing we did see in this one was the Battle Hawks defense setting the tone early and often as they continue to impress for Jonathan Hayes. Kenny Robinson brought in his first interception of the season while the front seven of St. Louis picked up three more sacks to add to their league-leading sack total.
The Guardians continue to be a mess on both sides of the ball as they don't have an identity right now. Matt McGloin was much better this week but was still terrible at best with 84 yards passing and one interception. That forced New York to go with three Q.B.'s in this one as Marquise Williams led the team with 94 yards passing while former Birmingham Iron QB Luis Perez came in and tossed the only Guardians score of the day.
That score went to Austin Duke, who finished with a team-high 43 yards joining Justin Stockton (41) and Colby Pearson (41) with over 40 yards receiving. Both Tim Cook and Darius Victor finished with 50 yards on the ground to lead the way.
D.C. DEFENDERS 9 – LOS ANGELES WILDCATS 39: The biggest upset of the weekend came in front of the biggest disappointment in terms of fans as the previously unbeaten Defenders fell to previously winless Los Angeles 39 -9.
QB Josh Johnson made it perfectly clear during week two that his team is close but just needs to figure out how to finish off drives to reach their potential. Following a 278-yard three-touchdown passing day and I think it is safe to say that Johnson showed what the Wildcats could look like when they are clicking. After being inactive the first two games, Tre McBride made his presence felt in his season debut hauling in 109 yards receiving and two touchdowns. Nelson Spruce added 75 yards of his own but did not record a touchdown.
The biggest surprise of the game had to be the defense where the Wildcats forced four Defender interceptions. Two of those came from Mike Stevens as those are now his first two of the season. Arrion Springs and Jack Tocho picked up the other two in what was an overall frustrating day for D.C.
After looking like an early-season MVP through two weeks, Cardale Jones was dealt a reality check this week as he tossed for a season-low 103 yards and four interceptions as he now has five on the season. When your two best receivers Eli Rodgers and Rashad Ross combine for four catches and 32 yards, you know your in for a tough time.
For the first time all season, the Defenders looked lost not only on offense but on defense as well. If it wasn't for Nick Brossette and his 75 yards on nine carries, who knows what this offense would have looked like all game as he picked up the lone score in his XFL debut.
Upgrade Your Account
Unlock premium boards and exclusive features (e.g. ad-free) by upgrading your account today.
Upgrade Now