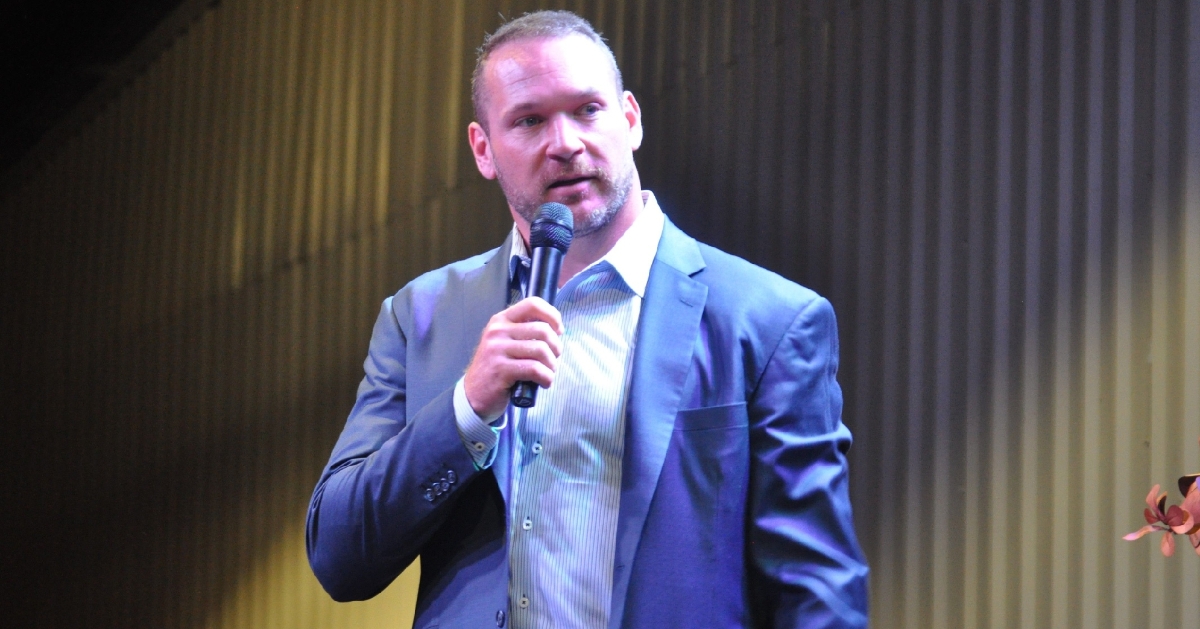 | | |
| --- | --- |
| Brian Urlacher criticizes NBA players, defends Kyle Rittenhouse on Instagram | |
---
Hall of Fame linebacker Brian Urlacher will forever be a Chicago Bears legend for what he accomplished in his 13 seasons with the team, but his reputation off the field has become entangled by a series of statements he has made in recent months that have been labeled by many as right wing. What Urlacher liked and wrote on social media concerning Kyle Rittenhouse and the NBA is no exception.
Rittenhouse is the 17-year-old from Antioch, Ill., who was arrested and charged with first-degree intentional homicide as a result of the shooting incident that occurred during the protests in Kenosha, Wis., on Tuesday night. Urlacher went viral on Thursday for indirectly defending Rittenhouse on Instagram, as he liked a post that read, "FREE KYLE RITTENHOUSE!!!! Patriot Lives Matter!!!"
Urlacher garnered additional scrutiny for a post that he made on his Instagram Story, in which he criticized NBA players' collective decision to go on strike as a form of peaceful protest by bringing up Brett Favre. Referencing the legendary Green Bay Packers quarterback and his iconic Monday Night Football performance on the day following his father's death, Urlacher implied that the NBA players have no excuse not to suit up and play.
The 42-year-old former linebacker also essentially defended the shooting of Jacob Blake and ridiculed NBA players for going on strike over it. Urlacher was lambasted far and wide on social media for his controversial Instagram behavior, which will assuredly further muddy the reputation of a gridiron great who has become a social media fire starter lately.
Read the social media posts in question below:
Brian Urlacher liked this pic.twitter.com/kP7Epfvk99

— Jerry Falwell's Marriage Counselor (@lib_crusher) August 27, 2020
August 27, 2020