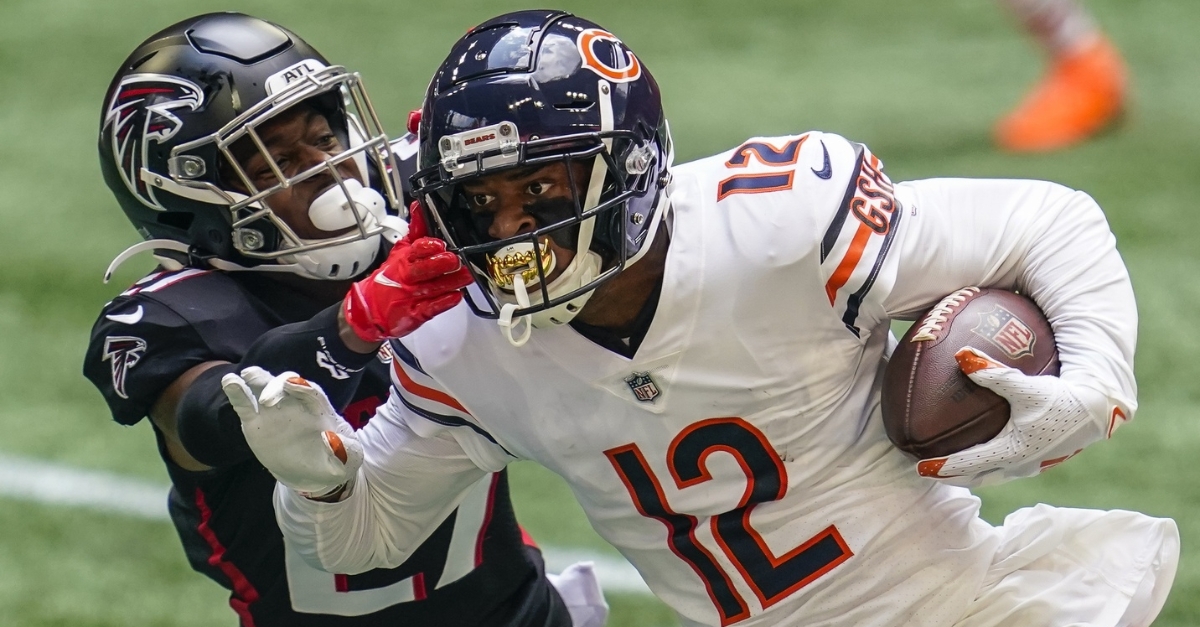 | | |
| --- | --- |
| Bears News: Report: Allen Robinson has 'zero plans' to sign franchise tag | |
---
This doesn't sound like it will end well.
Chicago Bears standout receiver Allen Robinson has been wanting a long-term deal with the Bear for over a season.
Recently, the team placed the franchise tag on his locking him in for 2021 on a one-year deal.
However, according to ESPN's Jeremy Fowler, Robinson has no plans to sign the one-year deal worth $18 million.
"Allen Robinson, I'm told, has zero plans to sign his franchise tag in the immediate future," Fowler said Sunday on SportsCenter. "So considering their contract negotiations in the fall did not go well, this could drag out a long while where Robinson doesn't show up, doesn't sign that tag. Because when they talked in the past, the Bears made clear they have no plans to give him that top dollar at wide receiver. You know, that $20 million range that the best players now get.
Robinson also wants to know what the Bears plan to do at the quarterback position.
"So not only would Robinson like to see that change, he'd like some clarity on the quarterback situation as well. He's had spotty play there the last three years in Chicago, and there's no clear-cut answer on the roster right now. And so, Robinson has that $18 million tag waiting for him whenever he does sign—if he signs."
Robinson was impressive in 2020 with 102 catches for 1,250 yards and six touchdowns.