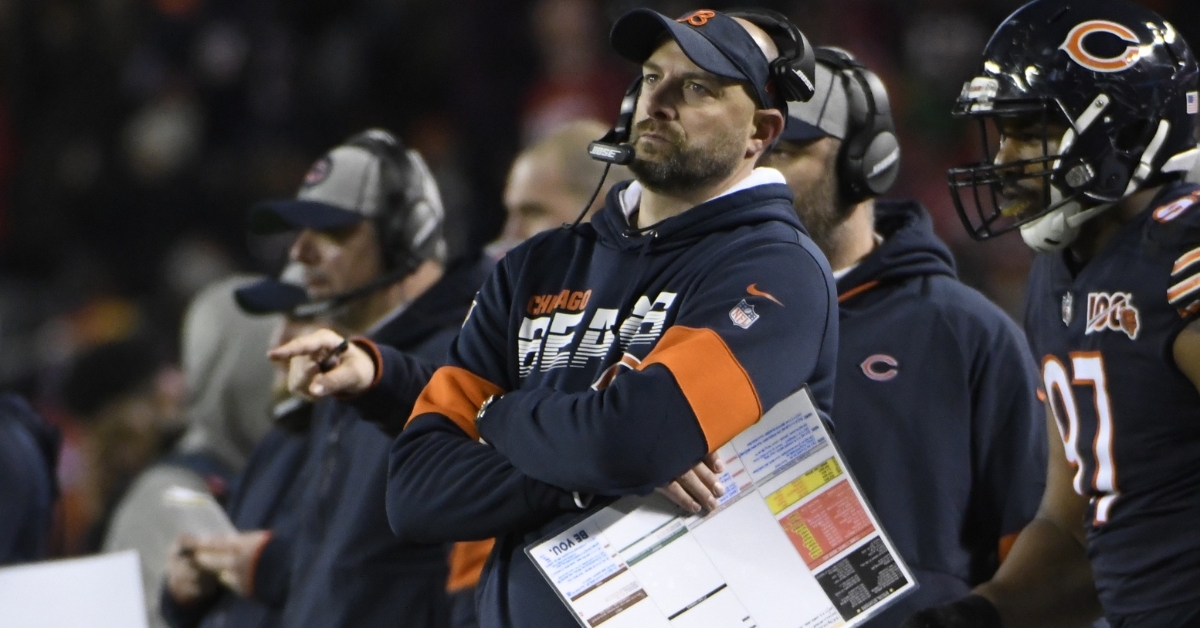 | | |
| --- | --- |
| Bears News: Matt Nagy clarifies Justin Fields' depth chart status | |
---
CHICAGO — Despite the fact that the Chicago Bears recently traded up to No. 11 overall in order to draft former Ohio State Buckeyes quarterback Justin Fields, the organization has stuck to its guns in claiming that Andy Dalton is the team's starting quarterback. Head coach Matt Nagy went so far as to claim that Fields would not start in Week 1 under any circumstances.
"There is no possible scenario [Fields] starts Week 1," Nagy told NFL commentator Cris Collinsworth on a recent podcast. "Andy Dalton is our starter, and Justin is our No. 2."
That remark raised the question of whether or not Fields would start over No. 3 quarterback Nick Foles in the event of Dalton suffering an injury. However, Nagy later clarified to the Chicago Sun-Times that Fields would indeed start over Foles.
"[Fields] would be the guy," Nagy said following Wednesday's minicamp practice.
Dalton was signed by the Bears in mid-March, approximately a month and a half before Fields was drafted, and the powers that be within the Bears organization have never wavered in acknowledging Dalton as the team's starting quarterback. Fields, 22, is expected to learn from Dalton, 33, and Foles, 32, this season in preparation for taking over the starting job down the road, something Nagy made clear that the Bears would not jump the gun on.
"There will be a process and a plan," said Nagy. "We will stick to that. That plan is not going to change tomorrow. The plan is not going to change in training camp. The plan is a plan, and it's been thought out."
For now, Dalton is running the Bears' offense, but Fields is waiting in the wings to take over for him whenever called upon. Nagy has already ruled out a training camp quarterback battle. However, that does not necessarily mean that Fields will not start under center at some point this year. Aside from staying healthy, Dalton likely has to win games in order to remain in the top spot on the depth chart. As for Foles, he might be resigned to holding a clipboard on the sideline.