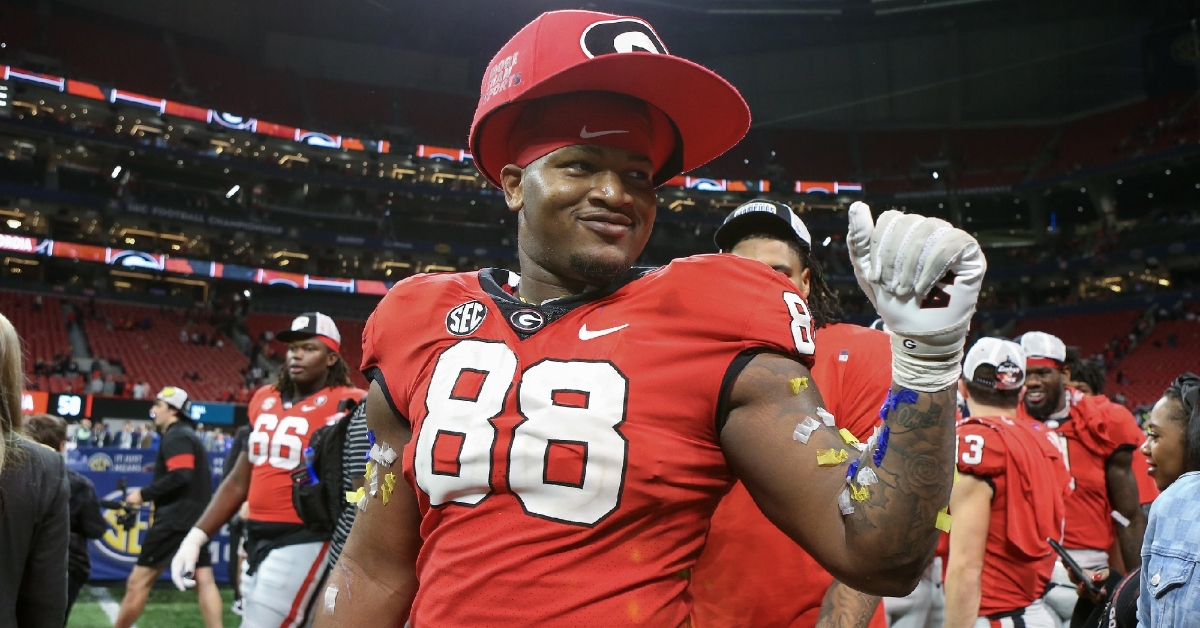 | | |
| --- | --- |
| Bears reportedly have hosted visits from ten top-30 prospects | |
---
The Chicago Bears have been busy evaluating potential draft picks for the upcoming NFL draft through their Top 30 visits.
Among the prospects the Bears have visited with are Deslin Alexandre and Jalen Carter, both defensive linemen.
Alexandre is a 6-foot-4, 265-pound lineman out of Pittsburgh and is known for his versatility, athleticism, and quickness.
Carter, on the other hand, is a 6-foot-3, 300-pound defensive tackle out of Georgia, who is known for his strength and ability to disrupt opposing offensive lines. He reportedly had a rough pro day and might be slipping down draft boards.
The Bears have also shown interest in Payne Durham, a tight end out of Purdue. Durham is known for his size and athleticism, standing at 6-foot-5 and weighing in at 255 pounds. He has shown excellent hands and has the potential to become a reliable target in the passing game.
In addition to Durham, the Bears have also visited with a number of offensive linemen, including Paris Johnson Jr, Jaelyn Duncan, and Ricky Stromberg.
Johnson is a highly touted offensive tackle out of Ohio State, while Duncan is a guard out of Maryland. Stromberg, a center out of Arkansas, has impressed scouts with his size and athleticism.
The Bears have also shown interest in a few elite wide receivers, including Jaxon Smith-Njigba, Dontayvion Wicks, and Jayden Reed. Smith-Njigba, out of Ohio State, is known for his excellent route running and ability to create separation.
Wicks, out of Virginia, is known for his speed and agility. Reed, out of Michigan State, is a versatile receiver who can line up both in the slot and on the outside.
Finally, the Bears have also shown interest in Adetomiwa Adebawore, an extremely athletic defensive lineman out of Northwestern.
He had 22 quarterback hurries and six sacks for the Wildcats last season.
With the No. 9 overall pick in the first round of the draft, the Bears will have plenty of options to choose from and will need to make strategic decisions to bolster their roster for the upcoming season.