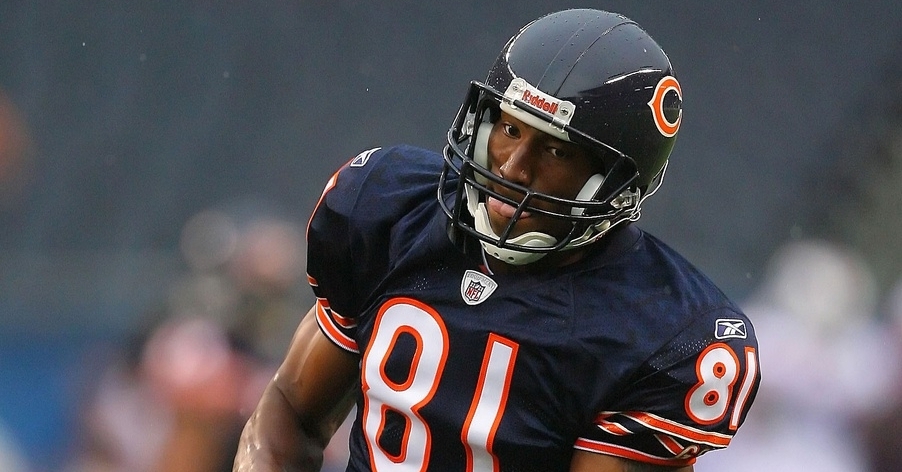 | | |
| --- | --- |
| Former Bears WR Sam Hurd released from federal prison | |
---
Former Chicago Bears receiver Sam Hurd has been released from federal prison after serving time for cocaine trafficking.
Hurd was arrested in 2011 after trying to buy 500+ grams of cocaine from an FBI agent in a sting operation. He received a 15-year sentence from Judge Jorge Solis.
In the NFL, he played five seasons with the Cowboys and signed a three-year, $5 million deal with the Bears in 2011.
He played 12 games with the Bears before getting arrested.
"Unlike some inmates after release from prison, Sam, in the future, will follow the right path and be a positive part of society, Hurd's attorney, Jay Ethington, told ABC Chicago. "Sam was one of the very good guys that was drawn into the trap of illicit drugs. The Federal Judge that reluctantly imposed the severe sentence was confident that when Sam returned home, he'd be law-abiding and successful. Sam is a smart and caring person. Keep the criminals away from tricking him, and he'll be just fine."