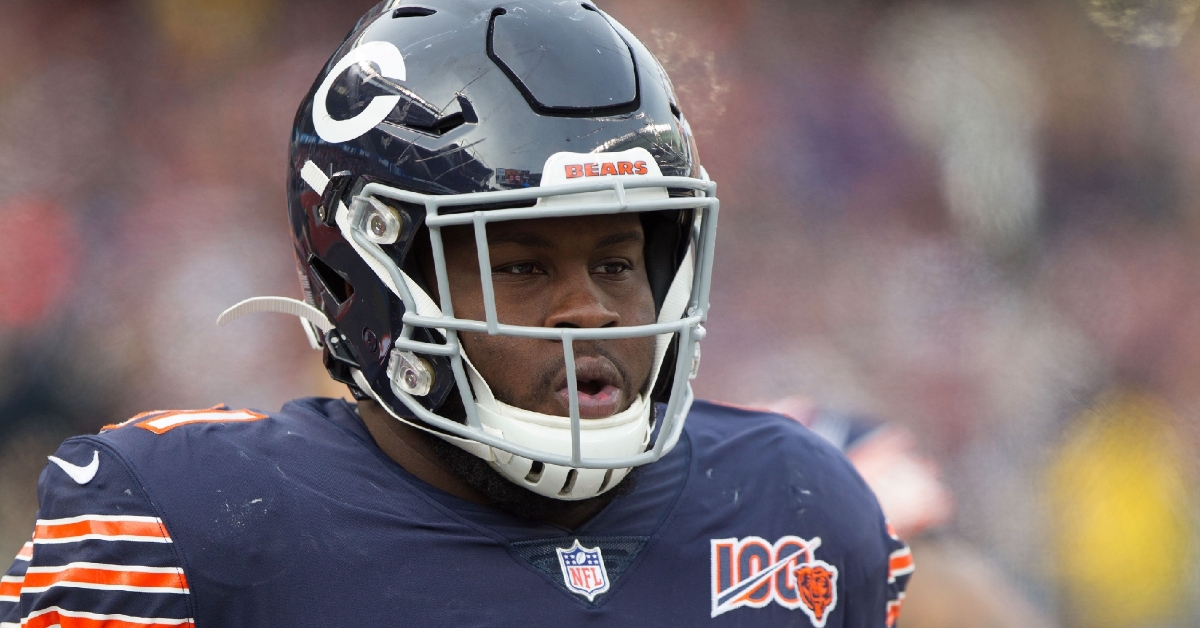 | | |
| --- | --- |
| Bears could get a big boost on defense for 2021 | |
---
The 2020 NFL season didn't go as planned for Chicago as they never lived up to their expectations. What is hard to fathom is this team was 5-1 to start the season and was looking like a Superbowl contender at that time. After a six-game losing streak put them under 500 with a month to go, Chicago ripped off a 3-1 record over their final four games. In the end, the Bears finished 8-8 but did make the postseason once again.
Now comes the hard part for this franchise as they need to figure out what type of roster to put together. Fans already know there will be some new faces as Mitch Trubisky is a free agent, and from all accounts doesn't look like he will be back. Allen Robinson is another name that ultimately may find a new team this season, but it does look like the Bears are working out a deal to keep him here. You then must look at the current cap situation for this team, and immediately it is tough to picture a scenario where some players are not cut to create more space.
In addition to players moving on, the Bears coaching staff has also gone through a big makeover, especially on the ball's defensive side. With Sean Desai now calling the shots, he has remade the coaching staff he feels will best fit his system. That will be especially important as the defensive side of the ball continues to be the Bears strength.
Along with the coaching staff's reshuffling, the Bears defense could be getting a considerable boost that would come as a (free) free agent. Despite posting a top 10 overall defense in 2020, the Bears were missing some key pieces. Robert Quinn replaced Leonard Floyd. Chicago continues to search for Adrian Amos' replacement, and Akiem Hicks missed some games after injuring his hamstring. However, no loss may have been more critical than Eddie Goldman, who opted out before the season.
Like Hicks, Goldman is one of the Bears run stoppers in the middle as he chose to sit out last season due to health issues with his family. Some of the people in his family were considered high-risk for COVID, and it didn't make sense for him to put them at risk. During Desai's introductory press conference, the question was asked about Goldman and if he would return in 2021. Desai obviously couldn't give a definitive answer, but he does expect Goldman to play, which immediately makes this defense better.
#Bears D.C. Sean Desai said he has been given no confirmation that nose tackle Eddie Goldman plans to play in 2021, but he believes that he will return after opting out last season.

— Lester A. Wiltfong Jr. (@wiltfongjr) February 15, 2021
At just 27 years old, it isn't as if Goldman would lose his ability overnight. He is a great player and was by far the most crucial opt-out on this team, and perhaps one of the more critical opt-outs all season. You could say he and Michael Pierce of Minnesota were the two biggest opt-outs in the division. Goldman chose to opt-out in July last year ahead of the August 1 deadline date, listing COVID health concerns as his reason.
Once he decides to return to this team, he will resume the contract extension he signed in 2018, and Chicago fans couldn't be happier to hear that. Given the cap space that this team has, adding Goldman probably would come at the cost of someone else, but it would allow the Bears to add to their defense without going into the free-agent market to do it.
Not only was last season supposed to be his sixth within the organization, but he is the anchor in the middle of that defense that stuffs the run. Pair him with Hicks, and you can see why the Bears have been so tough to run against in recent seasons, so his loss last year was noticeable. Yes, the Bears did a great job adjusting on the fly to plug up some holes, but Goldman's loss was evident.
Not only does he take on two blockers at a time, but he collapses offensive linemen and does a great job at plugging running lanes. His production is second to none, and even the trio of John Jenkins, Bilal Nichols, and Brent Urban couldn't match his production if you combine all their efforts. Goldman is a top-five DT and shouldn't be overlooked when you look at his importance to the defense. Getting him back not only makes the defense better, but it makes the team better and will allow Chicago to fill other holes this offseason.
Upgrade Your Account
Unlock premium boards and exclusive features (e.g. ad-free) by upgrading your account today.
Upgrade Now