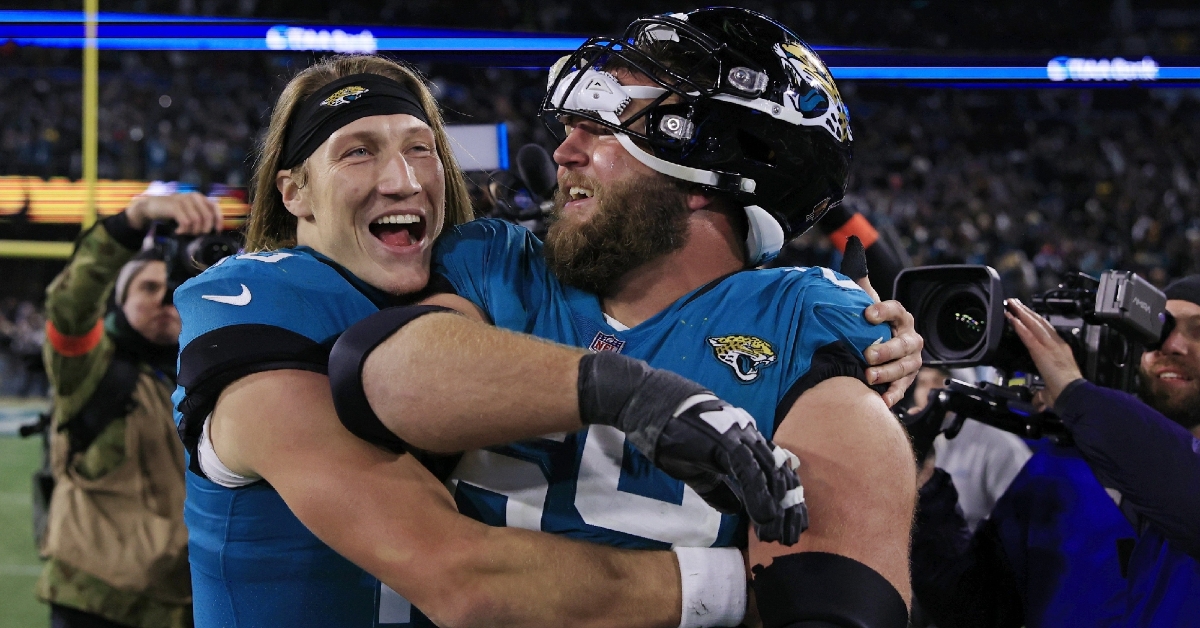 | | |
| --- | --- |
| Bears need a fix like Jaguars did for Trevor Lawrence | |
---
| | | |
| --- | --- | --- |
| 2023-01-19 07:48:25.0 | | |
Obviously, there are a lot of things that the Bears need going into next season. Luckily, one of those things is not a quarterback. While Justin Fields struggled in his rookie season, he took some positive steps in the right direction under the Bears' new head coach, Matt Eberflus, and their new general manager, Ryan Poles.
First, it's quite apparent how Fields developed in the rushing game. Not only was he the Bears' leading rusher with 1,143 rushing yards, but he also led all NFL quarterbacks in rushing. The next closest quarterback was Lamar Jackson with the Baltimore Ravens with 764 rushing yards. Fields was also incredibly efficient with his rushing attempts, leading the NFL in yards per rushing attempt with 7.1 Ironically, Fields also averaged 7.1 yards per passing attempt, a step up from last season.
Speaking of his passing game, that did improve as well in his second season. He threw for 17 touchdowns, which is 10 more than he did in his rookie year. Furthermore, he threw for 91 first downs. The interceptions went up by one (he had 11 compared to 10 in his rookie season), although he was only able to play 12 games his rookie year compared to 15 games this season, so there was an improvement in regards to interceptions. His completion percentage also went up to 60.4% this season. The one thing that did not improve at all was the sacks as he was sacked 55 times for a loss of 359 yards. He was only sacked 36 times (which is still a lot) in his rookie year. Some of these sacks were on him, but some of them were on the offensive line.
A lot has been said about what the Bears need to do to improve to help develop Justin Fields. Obviously, Chicago needs wide receivers and offensive linemen. However, it should be noted that Fields still did have a decent season statistically, even though it did not translate into wins, without the elite wide receivers.
Looking back on the first round of the 2021 NFL Draft, there were five quarterbacks drafted. Fields was the fourth, behind Trevor Lawrence going to the Jacksonville Jaguars, Zach Wilson going to the New York Jets, and Trey Lance going to the San Francisco 49ers. Mac Jones was drafted by the Patriots after Fields.
The interesting thing here is that Wilson, Lance, and Jones are all in jeopardy of losing their jobs. Lance will most likely lose his job to Brock Purdy, who is certainly no longer Mr. Irrelevant, Wilson lost his job to Mike White earlier in the season and has been described by some as a "cancer" within the organization, and Jones was benched at times by rookie Bailey Zappe. Fields and Lawrence are the only two out of the five that are a sure bet to have their starting job next season. However, Trevor Lawrence has taken great strides and is now in the playoffs. So, perhaps there is something that the Bears can learn from Lawrence and the Jaguars.
Jacksonville made an effort to go out and get wide receivers. They were not necessarily elite wide receivers, but they were consistent and helped propel the Jaguars toward having a good offense. Second, Trevor throws the ball far more than Fields. In Justin's first two seasons, he has had a total of 588 pass attempts while Trevor had 602 pass attempts his rookie season and 584 this season. In other words, he is throwing the ball twice as much as Fields is. This means that Lawrence is getting twice as many opportunities to learn from his mistakes, and while he made many, tying the all-time record for interceptions in a first season (17) with Hall-of-Famer Peyton Manning, he did grow and learn. If Fields is not getting as many opportunities to learn, then he will not learn as fast as he otherwise could.
Clearly, Justin Fields and Trevor Lawrence are not the same quarterback; Fields runs the ball a lot more and is far more efficient when he does. But, there are a number of things that the Bears and Fields could learn from watching how Jacksonville has adapted to Lawrence's style of play, as well as Trevor growing and learning from making mistakes and having talent around him so that he can be successful.