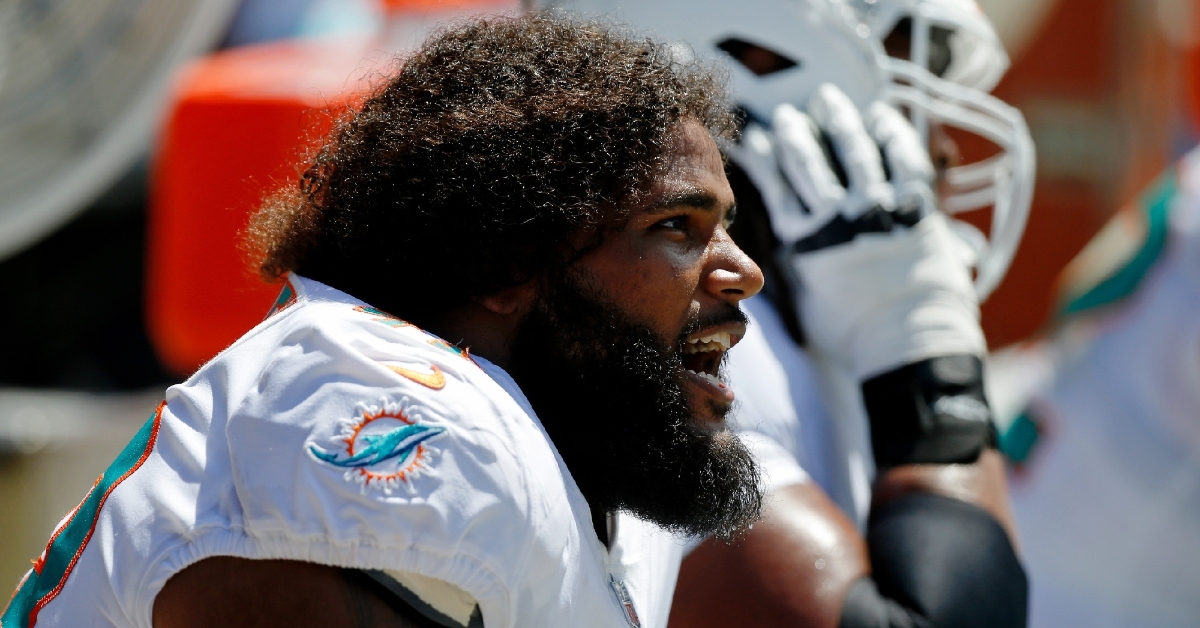 | | |
| --- | --- |
| Bears work out five tight ends for tryouts | |
---
| | | |
| --- | --- | --- |
| Wednesday, October 13, 2021, 11:40 AM | | |
The Chicago Bears continue to gain confidence with every win despite winning ugly in most cases. Their defense continues to play well, but the offense continues to struggle despite showing signs of life across the last several weeks.
A big reason for the offensive inconsistency has been the TE position, or lack of TE position as it is doing next to nothing on the field. After being one of the best red-zone threats in 2020, Jimmy Graham has found limited snaps on the field and hasn't been targeted in the red zone yet this season.
Second-year pro Cole Kmet was supposed to take giant leaps and bounds this season, but even he looks lost in the shuffle as his production has been much lower than expected. We all know how vital the TE position is to Matt Nagy and what he likes to do offensively, so he hopes something changes sooner rather than later.
With that in mind, the Bears are taking a few steps to solidify the TE position as they hosted five TEs at Halas Hall. While most of these players will not make the team, this could be used as motivation for the current TE group as they know they need to produce at a higher level than they are doing now.
Carl Tucker
The first name on this list is Carl Tucker, who split time between UNC and Alabama before making his way to the pros. Much like the rest of the names mentioned in this column, there is a reason why the Bears are bringing him in, and for him, it may be two reasons.
First, Tucker not only has experience at the TE position, but also at FB. That would give the Bears options on offense as they continue to focus on versatile players who can play multiple positions. Secondly, Tucker was with the Miami Dolphins this summer, so the Bears had an up-close look at him during summer camp.
None of these names will wow anyone, but it is hard to practice leading up to a game when you are down healthy bodies. Moves like this happen all the time, especially when you have to consider COVID-19. I am not saying any of these names will amount to anything, but fans should realize that teams need healthy bodies more often than you think.
Alex Ellis
A former Tennessee University TE, the 28-year-old Ellis is well-traveled primarily on practice squads. Although masked with minimal experience, Ellis does have 11 games under his belt, where he has hauled in three catches for 11 yards. Those numbers are not likely to go up in Chicago, but the Bears must see something in him if they want to bring him in.
Nakia Griffen-Stewart
Perhaps the most intriguing name on the list of who the Bears are bringing in is that of Stewart. The former Rutgers and Pittsburgh University TE, Stewart was never an ideal offensive threat in school, hauling in 32 catches across his four years in school. That led him to being undrafted in 2020, but that didn't mean no one wanted him.
In fact, the New York Giants not only wanted him, but rewarded him with a two-year deal worth around 1.5 million dollars. The deal was a bit risky, yes, but there was no guaranteed money attached to it, making him an easy cut when it came down to it. Now looking for a fresh start, Stewart has spent time with both the Vikings and Packers, so the worst-case scenario is that he knows a little bit about both teams.
Daniel Helm
Helm is a classic example of a prospect not panning out in the NFL. The former local high school product, Helm, was drawing comparisons to C.J. Uzomah and found himself ranked as a top 10 high school product. Despite his high ranking as a prep prospect, Helm spent time with Tennessee and Duke, but failed to live up to his expectations.
That is surprising when you look at how athletic he is on the field and his ability to catch passes. Not to mention he has shown the ability to be a great blocker, which the Bears would love. His versatility on the field, especially for special teams, may make him the most likely player signed in this tryout as the Bears will also look for roster additions.
Ben Koyack
Another local kid is that of former Notre Dame TE Koyack. Unlike most of the players on this list, Koyack was drafted in the seventh round of the 2015 NFL draft. Although he has limited experience, he has the most in-game experience among the names on this list and has produced when on the field.
Koyack has hauled in 25 passes for 208 yards and a touchdown to his name throughout his career. Koyack also has added a postseason touchdown to his name, so he has seen action in playoff games. Like Helm, Koyack was a highly regarded prospect coming out of high school as he saw time at TE, LB, QB, WR, and DE. That is impressive, but Koyack found his calling as a TE.