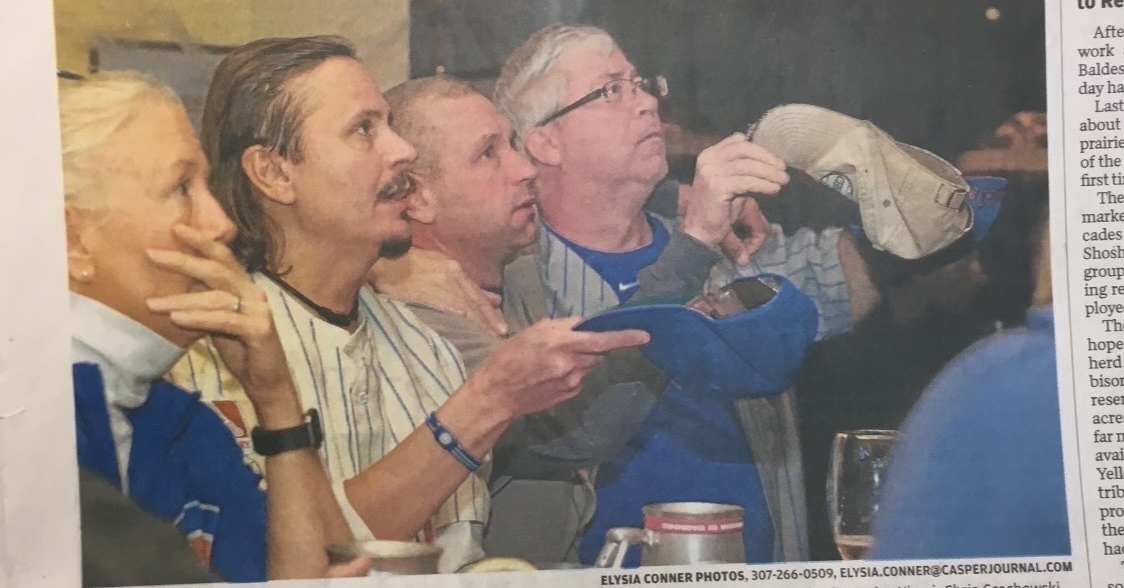 | | |
| --- | --- |
| Commentary: RIP to one of the biggest Bears fan and my friend | |
---
| | | |
| --- | --- | --- |
| Thursday, December 15, 2022, 9:00 AM | | |
I wrote in September about Bears fans sticking together no matter what, and about how Bear fans become friends and also like family.
Well, I write this article with a heavy heart as one of my friends, and one of the biggest Bears fans I know Chris Grochosky, passed away on Monday, December 12 after a battle with cancer.
Chris was a devoted husband and father of four kids who grew up outside of Chicago in Arlington Heights near the famous hill that Walter Payton used to train at in the offseason.
I first met Chris back in 2009 at a sports bar watching the Bears. He was sitting by himself, and I invited him over to sit with the rest of us Bears fans while watching the game. I told him I don't care what you look like, or where you are from. If you are a Bears fan, you have a friend in me. I got his number that day, and as I did with all Bears fans, I would call during the week to let him where the club would be meeting at to watch that week's game. Probably the highlight of the 2009 season was the Monday Night Football game vs. the Vikings, where the club met over at Captain Kevin's house and watched a great overtime win over the division rivals towards the end of the season.
As I got to know Chris, I discovered we attended one of the greatest Bears games ever together back in 2006 even though we didn't know it, the famous "The Bears were who we thought they were." Monday Night Football game vs. the Arizona Cardinals, we all knew who the Bears were after that game, a team of destiny that made it to the Super Bowl. Chris would try to attend Bears games whenever he could; one of the most fun ones he attended was the game vs. the Denver Broncos in Denver in 2019 when Eddie Pinero kicked the game-winning field goal as time expired.
Chris also loved the Cubs, as you can see from the attached picture here he is with friends back in 2016 willing the Cubs to the World Series championship. So with the holiday season being here, make sure to tell friends and family how much you love them, especially if you haven't reached out to them in while, and there is no better time to mend fences with people than around the holidays.
Give them a big "Bear Hug" and let them know that you care, and are them for them no matter what. Time is short so spend it the best you can.
RIP Chris. I love you, and always Bear Down.