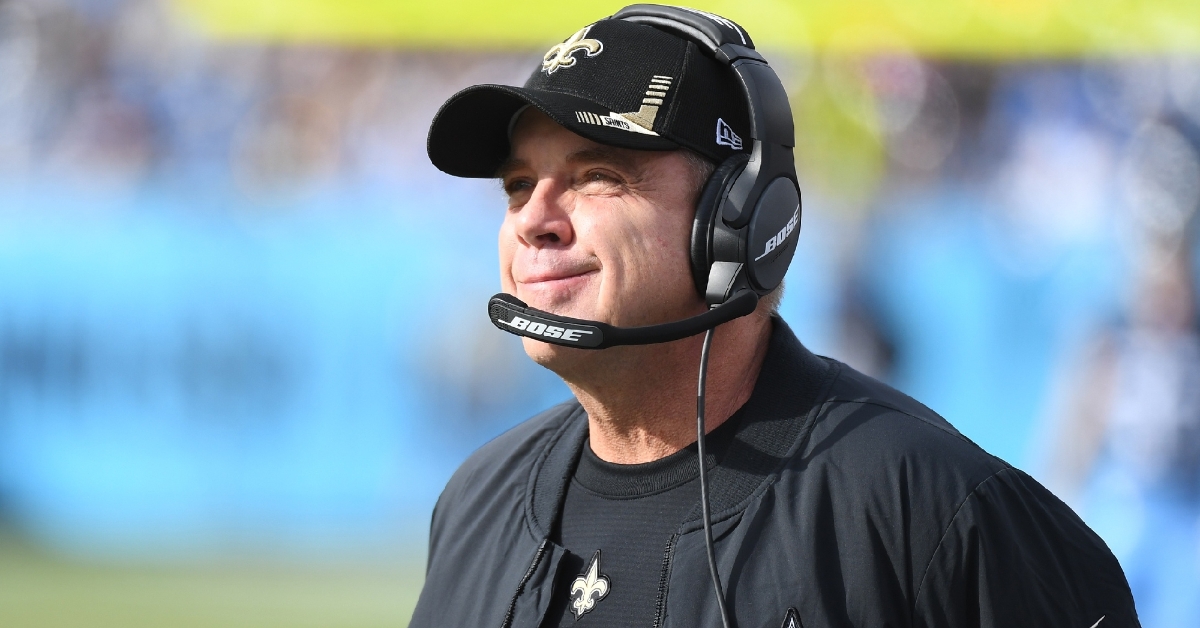 | | |
| --- | --- |
| Commentary: Sean Payton being linked to Bears is a fun idea | |
---
Despite a report coming out a few weeks ago that Matt Nagy would be let go following the Bears Thanksgiving game against the Lions, he is still the head coach and will likely remain the head coach the rest of the season. Regardless, I don't see a scenario where this isn't his last ride with Chicago so let's see how things go.
Chicago has been a franchise stuck in neutral the last few seasons, and both Ryan Pace and Nagy are to blame for that. I would argue that they are both at fault somehow, and both should be replaced after the season. The question is, will the Bears replace both men, and if not, who do they feel is the biggest issue with how this team is right now?
Nagy appears to be the one on the biggest chopping block, and it looks like the Bears will be searching for a new head coach next season. If that is the case, Pace needs to be under a microscope as he was the one that hired Nagy. There is no way the Bears organization can allow him to have complete say a second time considering what has happened with his choice in Nagy.
The offseason is still a ways away, but it is never too early to start looking at potential replacements for Nagy in case he is out of a job. Regardless of what the Bears record is at the end of the season, Chicago will be one of the most, if not the most attractive, jobs this offseason. From the history side of things to having a chance to work with Justin Fields and the young talent on offense, the Bears should have plenty of high-quality candidates interested in taking over the reins of this franchise.
Some of the early names that we have heard rumored to the Bears right now are Ohio State head coach Ryan Day and Northwestern head coach Pat Fitzgerald, who had his name attached last season. Both, I think, would fare well in the NFL job if they land in a good situation, but this may not be the situation for them. I know most people expect an up-and-coming assistant to get the job, but a new name has emerged on this list, and it is hard to ignore.
At 57 years old, Sean Payton is nearing the end of his 16th season with the New Orleans Saints organization and could be on the verge of a change this offseason. Payton has expressed his desire to work with Fields in the process and is from the Chicagoland area. Keep in mind that he worked with Pace during his time in New Orleans, so plenty of connections make sense. Payton could be the move this team needs if the Bears want to make some noise and take a huge swing.
Say what you want about Payton and his involvement during the 2009 Bounty Gate scandal that saw him get suspended for a season. He is still one of the best coaches in this league and has posted a 157-96 record as the Saints head coach to go with that Superbowl title. Along with that, he has gone 9-8 in the postseason, but just 6-8 if you take out that Championship season.
Any way you look at it, Payton knows how to win and has done so plenty of times during his tenure, with nine seasons resulting in winning seasons and another two with .500 records. A big reason for that was having the ability to work with Drew Brees for the majority of his career, as Payton was gifted with one of the greatest QBs of all time.
Now that Brees is retired, the Saints are stuck in QB purgatory with Jameis Winston (Torn ACL), Taysom Hill (shoulder) both injured, and Trevor Siemian as the starting QB right now. Payton may want a fresh start with no clear answer to the future, and the Bears could give him that opportunity.
Not only would Payton be able to return home to Chicago, but he will be inheriting a young QB in Fields who would thrive under Payton and his system. Not only that, but Payton is one of the most respected coaches in the league and would be able to bring with him some of the best assistants in the game.
Following a brief two-year playing career, Payton got involved in coaching in 1988 and has never looked back. He started at the NCAA level as an offensive assistant for San Diego St in 1988-89 before landing at Indian St as the running backs coach during the 1990-91 seasons. After returning to San Diego St again in 1992-93, Payton then went to Miami (OH) for two seasons before joining Illinois in 1996 as the Quarterback coach. That was his final year on the collegiate circuit as Payton headed to the NFL and never looked back.
Like most first-time NFL coaches, Payton had to pay his dues before having an opportunity to showcase himself. He started his journey with the Philadelphia Eagles, working as the Quarterback coach in 1997-98. One year later, he bounced east to become the New York Giants Quarterback coach for the 1999 season before getting his first big break in 2000. In that year, he was appointed an offensive coordinator position and held that position for three seasons.
2003 saw Payton remain in the NFC East, but he was headed south to the Dallas Cowboys, where final pieces to the puzzle came together. Despite being a QB coach for three years, Payton also got plenty of experience running the show as he was appointed the Assistant Head Coach in the process. That opened the door for his coaching days, and the Saints came calling as Payton never looked back.
The Bears not only need a change at the top, but they need a new voice leading this franchise. Payton not only is that voice, but he is a respectable coach with tons of success. Coming home to lead the team he grew up rooting for is a lifelong dream, and should he turn them into winners again, Payton would go down in Chicago immortality.