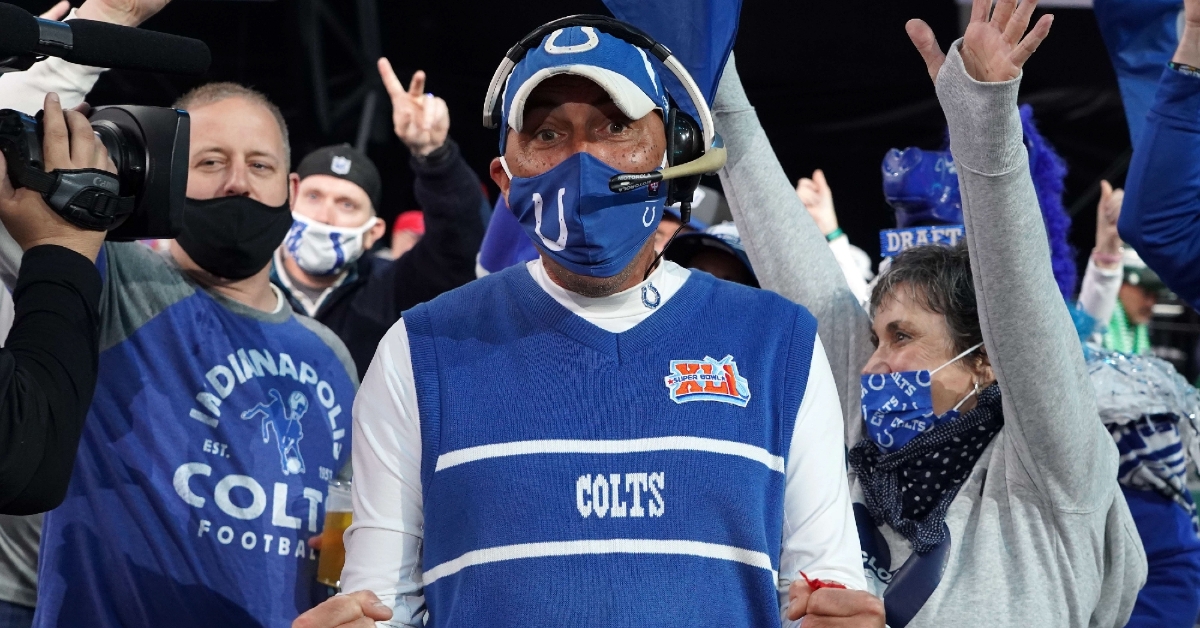 | | |
| --- | --- |
| Could Bears shock everyone with surprise GM move? | |
---
As we inch closer and closer to the Bears final regular season game this weekend, you start to ponder what life will be like next season. From all accounts, it does appear that Chicago will once again be looking for a new head coach as Matt Nagy is expected to be let go on Monday. That is refreshing news for most Bears fans, as they have felt this way for over a year.
However, what about his counterpart in Ryan Pace. If you ask most fans, they would say they want Pace to go just as much as Nagy. He was the one that hired Nagy, He was the one that signed Mike Glennon and then drafted Mitch Trubisky, and he is the one that put this team together the last several seasons. It seems like a done deal that he would be let go, but as of right now, not only have the Bears not discussed Pace, but he could be safe one more season.
That would mean he is in line to have an impact on picking the next head coach, which leaves Bears fans shaking their heads. However, let's say Chicago does move on from Pace and go with a completely different-looking regime from the top down. The Bears will have one of the most attractive GM openings in the game and should have plenty of candidates flooding their doors.
Most of those candidates should come with plenty of experience, but some are looking to take the next step in their NFL career. One thing I have learned about the NFL is always to expect the unexpected, and the Bears could shock the NFL world with an unexpected yet genius GM hire at the same time.
Brad Briggs is a reporter for the Chicago Tribune reporting a lot of Bears content, with a lot of it pointing toward offseason changes. One of the things he discussed was a conversation he had with a source close to the team that indicated the team was not looking to replace Pace or hire a new President of football operations.
Briggs doesn't seem to agree with that decision, if that is the Bears plan, and went on to list several names he thinks would do a good job. One surprising name he listed was someone that many never thought of, but one that they may consider. Former NFL Superbowl-winning Head Coach and NFL analyst Tony Dungy had his name brought up, and there is a lot to like about that as a possible GM option.
Dungy is getting up there in age at 66, so coaching is likely out of the question for him at this point. However, he loves football and may want to be involved in some capacity outside the broadcast booth. Dungy is a great human being who is one of the most respected individuals across the NFL landscape. He is a great mentor for both young and veteran players, which is something this team needs.
If the Bears want to hire not only a winning mentality but a mentor, Dungy better be at the top of your list. You won't find a better Mentor out there, and given the experience both as a coach and broadcaster, he knows a lot more about the game now than he did before. Dungy won a Superbowl as a member of the Pittsburgh Steelers, where he played safety for them.
Following his playing career, Dungy got involved with coaching, much like many former players do. He spent plenty of time working his way up the later before becoming a head coach in 1996, with the Tampa Bay Buccaneers spending six seasons with them. Following that tenure, he went to the Indianapolis Colts in 2002 and stayed there until 2008, which was the last time he was on the sidelines.
Dungy was one of the more successful coaches out there, not only putting Tampa Bay on the Map, but making the Colts competitive with Peyton Manning at the helm. Not only did he post a 139-69 regular-season record, but he made the playoffs 11 times, posting a 9-10 postseason record. That comes out to a combined 148-79 record, and although the postseason numbers are not great, he did win a Superbowl leading the Colts.
A few days after Briggs named Dungy as a possible candidate, Dungy went on record name dropping plenty of coaching options that fit other teams. Of course, the Bears were mentioned, and he had more suggestions for them than anyone else. That's fantastic timing, and this isn't even the first-time Dungy has been name-checked in connection with the Bears.
Before Thanksgiving, Dan Pompei of The Athletic declared that the Bears needed a new President of Operations, someone whose job it is to oversee the GM and the Head Coach. Pompei mentioned Dungy in that report, making it three reports now that Dungy has been connected to the Bears.
Could this all be a case of wanting someone bad enough that you just name-drop? Sure, but to hear his name come up in multiple reports stretched over a two-month time frame is worth noting. There is smoke, there tends to be fire, and seeing how many legitimate sources and reporters are throwing his name into the Bears mix, fans shouldn't rule anything out.
Upgrade Your Account
Unlock premium boards and exclusive features (e.g. ad-free) by upgrading your account today.
Upgrade Now