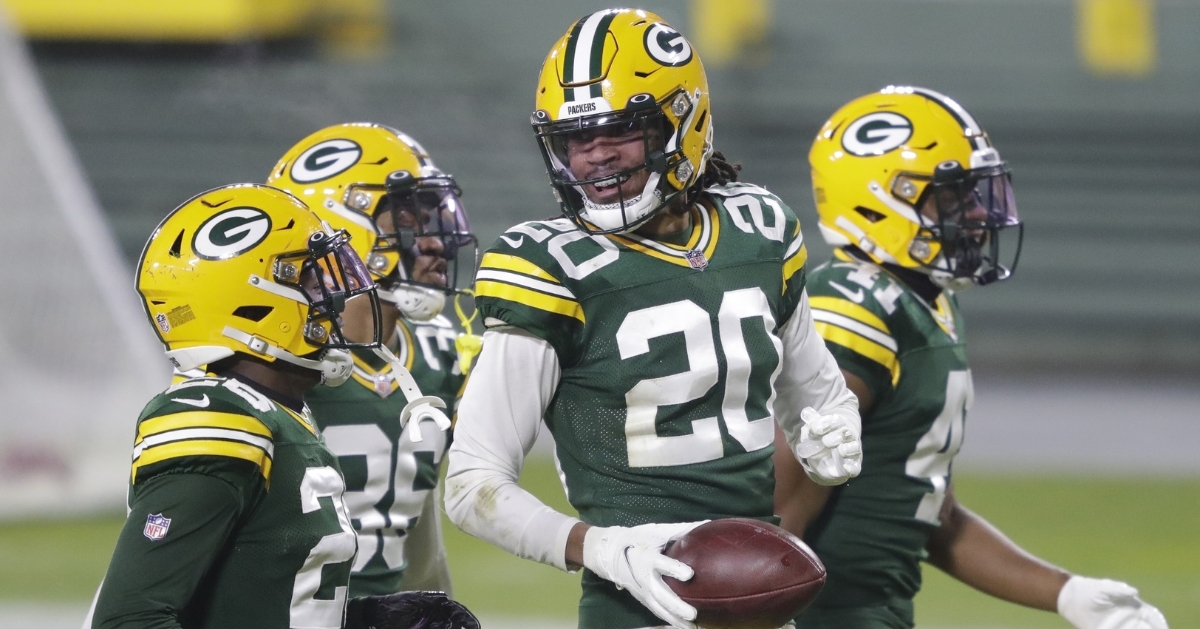 | | |
| --- | --- |
| DB free agent options for Bears | |
---
| | | |
| --- | --- | --- |
| Monday, July 4, 2022, 9:40 AM | | |
The final installment of the available free agent series continues to circle the defense. This time we move to the secondary, which was arguably the worst part of their defense last season. Ever since letting Kyle Fuller walk and not retaining him, and having Eddie Jackson struggle, this defense is not the same.
You had arguably the best defense in football just four seasons ago; now, look mediocre at best. A big reason for that has been the secondaries' inability to make the plays they once did. However, when Jaylon Johnson is your top guy with a revolving door of players around him, can you blame them?
One thing you notice about the Bears and the secondary this season is how much better it already looks. Sure, you have Jackson and Johnson back to anchor their respective positions, but throw in rookies Kyler Gordon and Jaquan Brisker, and this team is miles ahead of where they were last season.
Apart from those four, the Bears have plenty of depth, including the return of Deandre Houston-Carson.
However, getting back to the CB position, you will find that this team is top-heavy with little depth behind their top two guys. Should an injury happen to Johnson, or heaven forbid, both of their top CBs, this team will be in trouble as they may not have many options to pick from.
That is why they need to hit the free-agent market one more time to find a good depth piece at CB. When the free-agent period started, JC Jackson set the standard of where the CB market would go. Throw in Stephon Gillmore and Patrick Peterson, and you had plenty of high-profile DBS re-sign or sign with new teams.
For the Bears, there is not much left regarding reliable options, but they could have their eye on one or two men. Brashaud Breeland was always someone I felt would fit well in Chicago, but the Bears haven't even shown interest in him this offseason.
Another name I thought would have been intriguing was just a first-round pick two seasons ago in Jeff Gladney. After news broke that he died in a car accident earlier this year, his name was removed from the equation. What about another former first-round pick in Trae Waynes, who was most recently with the Cincinnati Bengals.
Known for his speed on the outside, Waynes inked a lucrative free-agent deal last offseason despite never living up to his potential. Now, you hear Waynes talking about retiring, and you have to wonder if football is even on his mind right now. If all these guys are not options, who would the Bears target?
Well, I have news for you as another first-rounder is available, and the Bears could pounce on him. That player would be former first-round pick, Kevin King, hitting free agency for the first time.
After being taken in the first round by the Green Bay Packers five years ago, King was one of the most talented CBs in his class after an outstanding career at the University of Washington. Throughout his time with Green Bay, you saw plenty of that talent, but he was never able to reach his full potential.
That is because, with every great play King made, it seemed like a bad play would follow, as you saw in the 2020 NFC Championship game against the Buccaneers. Add in the countless injuries, and the Packers had no choice, but to move on from him and made him a free agent.
Even at that, there is a lot to love about King, who landed at 92 in the top 100 free agent list. A big reason for that was his play under first-year defensive coordinator Joe Berry last season. Before getting hurt again, King played his best football in a long time and looked right at home.
Had he not gotten hurt, it would have been interesting to see the approach the Packers would have taken, especially now since they locked up Jaire Alexander. However, there is an old saying one man's trash is another man's treasure. Perhaps King and his experience with the Packers is the treasure the Bears need to stop Aaron Rodgers from beating them again.