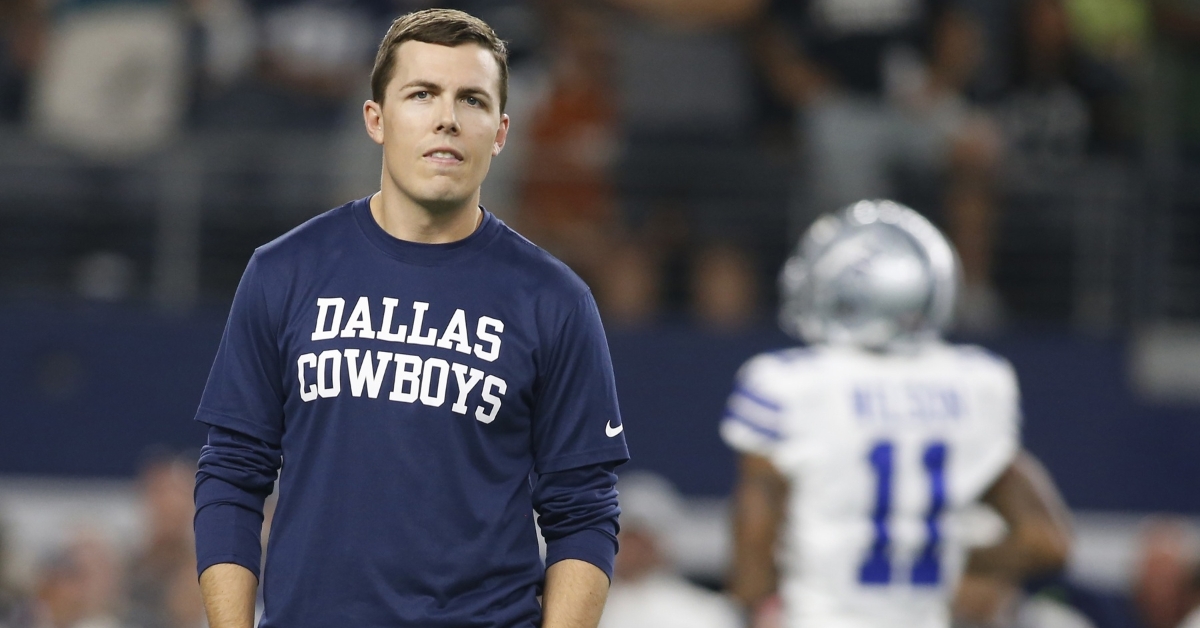 | | |
| --- | --- |
| Five coaching options if Bears continue losing | |
---
| | | |
| --- | --- | --- |
| Thursday, November 11, 2021, 6:00 PM | | |
As the Bears enter their bye week and begin to focus on some time away from the field, many concerns surround this team. With a 3-6 mark and riding a four-game losing streak, team morale is not the best, especially when you look at the way this team lost on Monday night.
Not only have you had an inconsistent offense that is starting to look better of late, but you have an aging and underperforming defense that is missing
their best player in Khalil Mack. Mix that with some terrible calls that have gone against them and a head coach that seems in over his head, and you have what you have when it comes to this team's record.
Even with that 3-6 mark, the Bears are far from out of the playoff mix as they are 1.5 games out of the final spot with plenty of games to go. Yes, things haven't gone well for the Bears over the past month, but the schedule will get a little easier, and when that happens, the Bears could go on a run. Should the team figure things out and make the postseason for the third time under Matt Nagy, many questions will be surrounding this team and his future.
The same can be said about Ryan Pace, as those two seem to be linked hand in hand when it comes to them coming back next season. Unless the Bears can run the table and finish 11-6 or at worst 10-7, I think it is safe to say that the future of Nagy lies elsewhere in a different organization, but changes may not happen until next year. Even if things continue to get worse, I don't expect the Bears to fire a coach or GM midseason.
With that being said, I think it is safe to say the Bears may already be considering future coaching options, and there is a list of intriguing names to follow. While most fans want the best person for the job, whether offensive or defensive-minded, this team has a future star in the making at QB, so they need to look for an up-and-coming offensive mind to keep this train rolling.
Kellen Moore
The former Boise State QB was nothing more than a backup at the NFL level and didn't last long. Now, at just 33 years old, not only has Moore emerged as one of the best play-callers in the game for the Dallas Cowboys, but he is now seeing his name linked to head coaching openings. Since taking over the offense in Dallas, Dak Prescott has become one of the league's most prolific passers while the Cowboys average close to 27 PPG.
Although he recently signed a new three-year extension to remain the Cowboys OC, a head coaching opportunity nullifies that, and expect him to get plenty of looks. Moore would bring a mentality to the Bears that he got from being the winningest QB in college football history. His ability to make midgame adjustments and use the run and pass equally would be tremendous for the Bears and Fields.
Byron Leftwich
Perhaps the most intriguing name on this list is former Jacksonville Jaguar and Pittsburgh Steeler QB Byron Leftwich. Now the OC under Bruce Ariens and the Tampa Bay Buccaneers, Leftwich is rapidly soaring up the head coaching candidates and is fully endorsed by Ariens himself. The Bucs currently have one of the highest-scoring offenses in the game, and Ariens has said that he has less involvement with it now and that Leftwich runs the show.
With three years under Ariens to learn and come into his own, Leftwich has learned under one of the games best across the board. He can use that experience in Chicago to help develop Fields and maximize the weapons at his disposal to hopefully turn the Bears into a lethal passing attack. He is just 41 years old, and his future as a head coach is not too far behind.
Kevin O'Connell
Not many people are familiar with the name Kevin O'Connell, but you should be. Coming from the Sean McVay coaching tree in Los Angeles, O'Connell is now his right-hand man and play-caller after taking over for Zach Taylor, who left for Cincinnati. We have seen what Taylor has done with the Bengals. Could O'Connell be next in line to transform a team?
Not only does McVay trust O'Connell, but the Rams blocked him from interviewing for other teams to become their play-caller. O'Connell isn't your traditional OC as he doesn't call the plays, but he does significantly influence how the offense operates. Seeing O'Connell land in the NFC North would be de Ja Vu as current Green Bay Packers head coach Matt LeFleur coached under McVay in 2017 before landing in Green Bay.
All LeFleur has done since is post the highest winning percentage in the league at .805. Could O'Connell follow a similar path? The 36-year-old is trusted by McVay and trusted to the point where the Rams are holding him hostage from leaving the organization. Eventually, they will have to let him go as plenty of HC opportunities are on the horizon.
Brian Daboll
Perhaps the fastest-rising and most sought out candidate on this list is Buffalo Bills offensive coordinator Brian Daboll. A bit older than the rest on this list at 46, Daboll has more experience than most of these names but has yet to be given a shot at a head coaching gig. Well, that shot may be coming as soon as this offseason, and the Bears should take note.
Look no further than the improvement of Josh Allen in Buffalo and where that team appears to be heading. Daboll is a significant reason for that team's offensive success and is single-handedly why Allen was considered an MVP candidate last season. Daboll previously worked under Nick Saban at Alabama, winning a National Title there, so success is in his DNA.
With a team like Chicago that lacks an offensive identity, Daboll would be perfect for giving them some identity. He has a young QB in Fields who has many of the same traits Allen does but needs the proper guidance to put him on the best track. Add in some more playmakers and Daboll could work wonders with this team and give them a brand new Superbowl window.
Eric Bieniemy
The million-dollar question this offseason will be if Eric Bieniemy finally gets the head coaching opportunity he deserves. After being one of the hottest commodities for years, things seemed to fall off in terms of interest in Bieniemy last season as he remains with Kansas City. He continues to work under Andy Reid in Kansas City, and his success with the offense despite their struggles this season will go a long way.
However, would the Bears be willing to bring in another Reid disciple knowing how things went with Nagy? There was a time when Reid called Nagy the smartest football mind he has ever coached with, and the Bears bought into and brought him aboard. It hasn't panned out the way they hoped, and you have to wonder if they would pass on another Reid assistant because of it.
Not only is Bieniemy a gifted offensive mind, but he is the exact opposite of Nagy and should be given a chance this offseason. He has worked with a juggernaut offense in KC and has a young QB where he could build another potent offense around. He is a well-respected coach who knows exactly what to do with the pieces at his disposal, and that is something the Bears need.