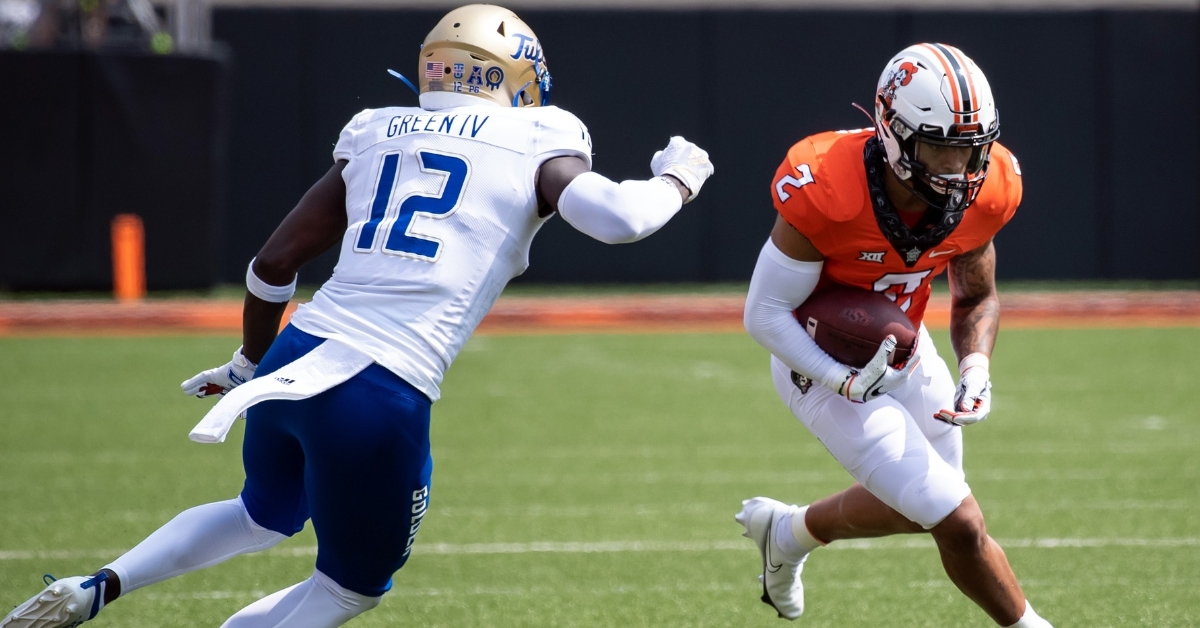 | | |
| --- | --- |
| Getting to Know: Bears DB Allie Green | |
---
| | | |
| --- | --- | --- |
| Tuesday, May 24, 2022, 1:00 PM | | |
The Bears had a clear direction of how they wanted to draft this year and made it a point to address one of their significant needs early. That need was the secondary position, where they drafted not one, but two defensive backs with their first two picks in the 2022 NFL draft.
Not only did the Bears do that, but both were seen as first-round talents that fell to the second round. Both should be contributing sooner rather than later. Even though that need was addressed during the draft portion of things, the Bears didn't think twice about adding to their defensive back room via the Undrafted free-agent market. Enter Allie Green, Cornerback from the University of Missouri.
The first thing that stands out when talking about Green is his below average 40 time, which comes in at 4.71. That is terrible for a defensive back and is a concern for when Rookie camp breaks. However, his 6-2 and 203-pound frame is something that attracted a ton of teams to him, but the Bears benefitted from him picking them over everyone else.
Originally a four-year contributor at the University of Tulsa, Green was given an extra year of eligibility and chose to enroll at Missouri for that year. Green saw action in 11 games with the Tigers this season, recording 30 tackles and breaking up four passes. Green appeared in 46 games for his career and came away with 146 tackles, 14 pass breakups, and one interception.
Those numbers are not going to jump out or wow you, but many teams, including the Bears, took notice of him and wanted an opportunity to have him. Now that Chicago does, it is up to him to prove his worth and show that he deserves a chance with this team.
What he lacks in overall playmaking ability, he makes up for with his physical style of play, as he is not afraid to crush someone going over the middle. That toughness translates to the outside, where he will be as challenging as possible to keep the timing from the opposition from hitting their strides.
Green also displays good agility and balance when shadowing his target. He is a competitive player with good instincts and anticipation and reads and reacts with discipline. Dangerous with the ball in his hands. Another thing teams love about him is that he understands zone concepts and is aware of his surroundings. Reliable tackler who reacts quickly when he sees it.
Looking at those positive traits, all of them stand out somehow, which could help him become a reliable role player. However, there are a lot of valid concerns, as you would expect with an undrafted player. Not only does he need to improve upon his footwork coverage, but he lacks the overall elite speed to keep up with the game's speedy WRs.
That forces him to be inconsistent at times and often leads to him getting beat off the line of scrimmage, making it hard for him to recover in space. He is someone who has no problem making a tackle, but will not go out of his way to make one unless that tackle opportunity is in his direction.
Green plays with adequate speed, but there are concerns about his ability to handle the truly explosive speedsters of the NFL. Should he prove that his speed won't affect his ability to contain some of the game's best WRs, then you are looking at an undrafted steal who can come in on day one and make an impact.
If his speed plays an issue, there isn't much hope for him in this league, which is never a good thing. Regardless, the Bears will get a great look at him during rookie Mini-Camp and will hopefully have a better insight on what he can bring to the table.