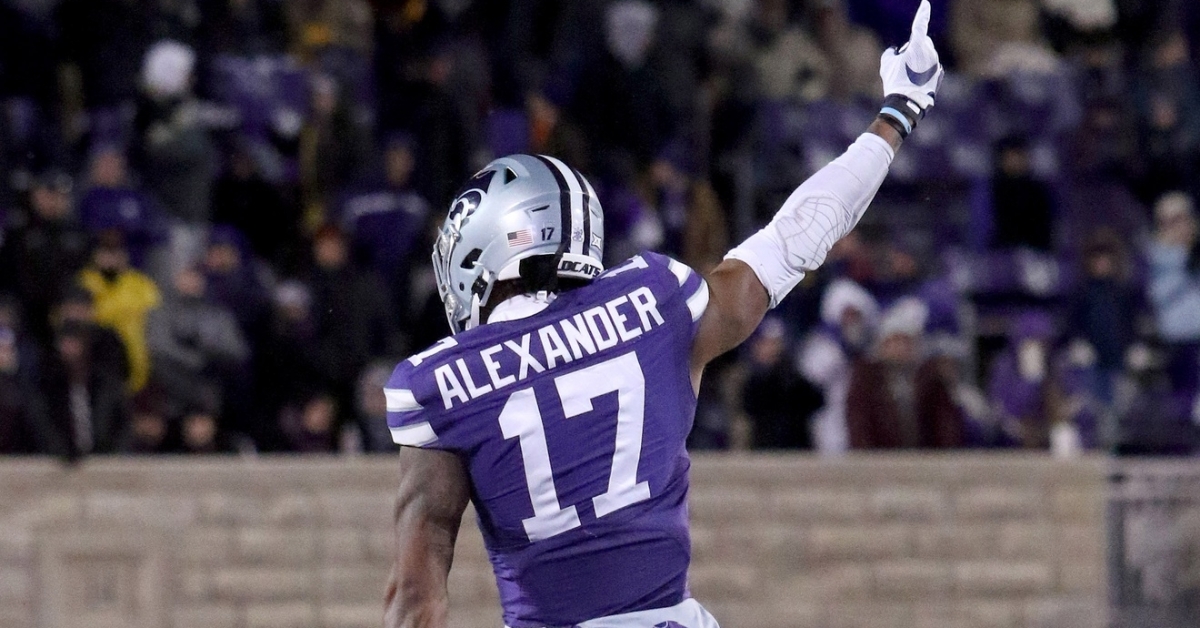 | | |
| --- | --- |
| Getting to Know: Bears DB Jonathan Alexander | |
---
| | | |
| --- | --- | --- |
| Saturday, May 28, 2022, 7:59 AM | | |
One thing the Bears did a fantastic job with post-NFL draft was giving an opportunity to very talented players on the undrafted free agent market. In fact, Chicago signed 16 players to undrafted free agent contracts, which ranks near the top of the league.
A large portion of their UDFA resources were put on the offensive side of the ball, particularly WR, but that didn't stop the Bears from filling other needs. Secondary depth was a considerable concern that the Bears addressed during the draft's second round. They continued to address that via the undrafted free agent market and brought in former Charlotte Safety Jonathan Alexander.
At 6-3 and 210 pounds, Alexander is not only a physical specimen, but an absolute monster at the safety position. Originally a Kansas St product before transferring to Charlotte to finish his career, Alexander is far less experienced than some other players, but made up for that in overall skill.
As a member of the Wildcats in 2019, Alexander recorded 25 tackles across 11 games, with four of them coming as tackles for losses. He added one sack and two pass breakups, as his playing time was limited. 2020 was a lost season for him as he opted out due to COVID, but he looked like a completely different player once he transferred to Charlotte.
Across nine games, Alexander collected 57 tackles; 32 came as solo. Two of those tackles came as tackles for a loss, while he added two interceptions for 41 yards, including one pick-six. That is the type of production that Kansas St. was hoping to have, so seeing him give that to Charlotte leaves a lot of untapped potential in his game.
Although a long shot at making this roster, Alexander has some special team experience and was successful in that role. You can never have too many special teamers, so to have a player who loves to play special teams would be huge for this team.
The one thing that Alexander has going for him is his overall size and physicality. It would help if you always had someone physical at the safety position, but have lacked that since Adrian Amos left for Green Bay. Alexander can bring that physicality back to the Bears defense, which is crucial when playing in the NFC North.
He runs a 4.5 40 time which is very good for his overall size. He has the physical tools to play in the NFL, and now he has an opportunity to show that in front of the Bears and their coaching staff. He has the range to stretch the field and can play any position in the secondary. He has been coined as the "best player in the secondary" by a teammate and must be a leader in a defensive unit with so many new faces.
While most of the production from Alexander has come in the spring-shortened season, he also saw that success carry over into the fall this year. He has shown a remarkable ability to read the QB with his eyes, and that helps him beat a lot of players to where the ball is going.
With all the good comes the bad, and an overall lack of experience immediately stands out. Yes, Alexander had some prior JUCO experience before arriving on the FBS side of things, but once he got to the FBS level, he left a lot to be desired for.
You also have to wonder if he can become a better playmaker than we have seen. Across his two seasons, when he saw the field, Alexander hauled in just one career interception while breaking up seven passes. Those are not great numbers, and you need a lot more from a safety if they want to be a constant contributor.
Alexander is also someone with very inconsistent hands, and that will not work out for him in the NFL. Regardless, this is a player with an extremely high ceiling and someone the Bears would be wise to give a fair shake to this summer.