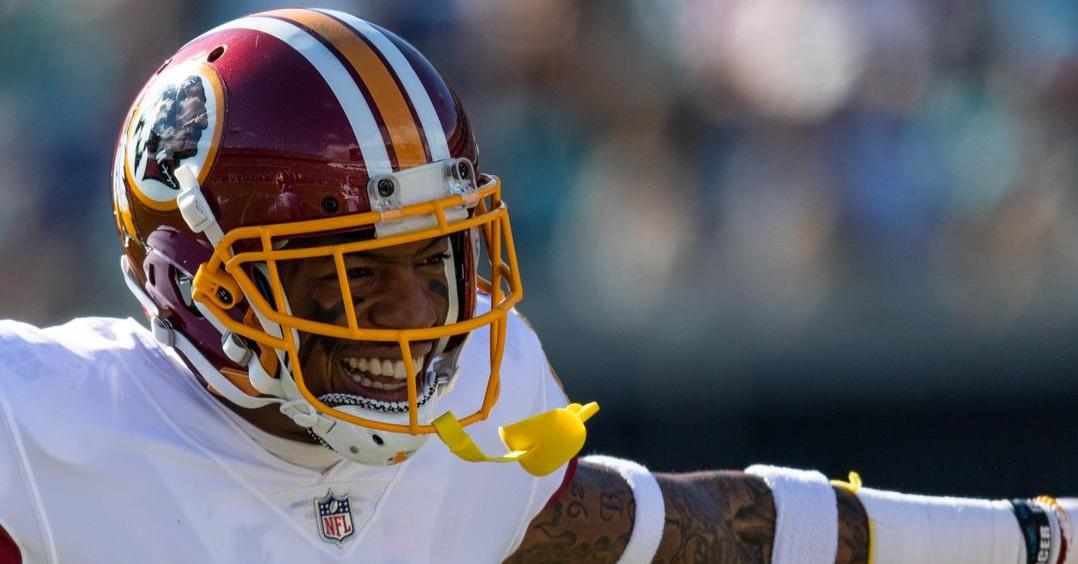 | | |
| --- | --- |
| Ha-Ha Clinton-Dix adjusting to life with the Bears | |
---
| | | |
| --- | --- | --- |
| Monday, August 12, 2019, 2:28 PM | | |
Not many players have the privilege of playing for one historic NFL franchise, let alone two rivals. For Ha-Ha Clinton-Dix, he has had a chance to play for three of the most iconic NFL franchises as he started his career with the Green Bay Packers before signing with the Washington Redskins, and now the Chicago Bears this winter.
Clinton-Dix has always been regarded as one of the top safeties in the game and rightfully so given his production on the field. In some aspects, he may not have gotten the full credit he deserved as the Packers defense was nowhere near as talented as the group the Bears have in place causing his efforts to go by the wayside. Now with a new team and a defense hungry for more Clinton-Dix finds himself in a familiar position despite having to learn on the fly.
Coming into a new team can be challenging, but for Dix, he has not only taken this challenge head-on but has quickly made up for lost time with his early training camp injury while fitting in with his new team in the process. Head Coach Matt Nagy likes what he was seen from him even stating that "Ha-Ha is having a great camp and that he loves his mentality on the field."
Since his injury limited to minimal action during the first week of camp, Clinton-Dix has picked up where he left off with the Green and Gold and has seen a smoother transition than most would have anticipated into his free safety role with the Bears. Dix credits the talent around the defensive side of the ball as the key to his transition as the Bears nearly brought back their entire roster from that unit a season ago.
With that unit nearly entirely intact and coming off an NFC North division title, the Bears are not only looked at as division favorites yet again but possible super bowl contenders as well. This is a level of expectation not seen in Chicago since their last Superbowl run but an expectation level that Clinton-Dix is familiar with.
In his rookie season, Dix was part of a Packers team that went 12-4 and advanced to the NFC title game. A few years later, Dix made his first pro-bowl by collecting a career-high five interceptions in which the Packers made another deep playoff run before falling in the NFC title game again to the Atlanta Falcons. Dix wants to do his part to make sure the Bears don't fall into the same trap the Packers did when they were looked at as Super Bowl favorites.
For that to happen, everybody on both sides of the ball needs to be on the same page from start to finish. That is sometimes hard to do when you miss early season time with an injury, but despite that, Clinton-Dix has worked extremely hard to integrate himself into the Bears locker room culture. Dix credits that to all the love the locker room has for one another which made things very comfortable for him going through this weird transition process.
Since Dix has signed with the Bears, comparisons have been thrown out left and right with some analysts comparing this defense to those of his Alabama Crimson Tide days. In his three seasons of playing for Nick Saban in Tuscaloosa, Clinton-Dix not only won two national championships but helped recruit Eddie Jackson to campus as well. Oddly enough, those two will once again be partnered on the field as they will anchor the secondary together for the first time since those days.
What makes Dix so unique to this team, is that he is a tad bit older in terms of NFL experience and is not afraid to voice his opinion to keep the younger players in line. He knows firsthand how fast a Superbowl window can close as he went from 12-4 his rookie season to 6-9-1 last season with a hall of fame QB that eventually led to a trade from Green Bay to Washington mid-season. Once he arrived in Washington, he saw a team go from 6-3 to losing six of their last seven games as Alex Smith was lost for possibly the season also to a gruesome leg injury. That is precisely why he is trying to preach short windows to let everyone realize their chances are now.
Along with the excitement of joining the best defense he has ever been a part of, Dix is also showing even more enthusiasm for the Bears week 1 contest as he will face his former team. Whether he wins bragging rights remains to be seen, but one thing is for sure, the Packers/Bears rivalry will be at an all-time high this season as both teams appear to be loaded for a deep playoff run.