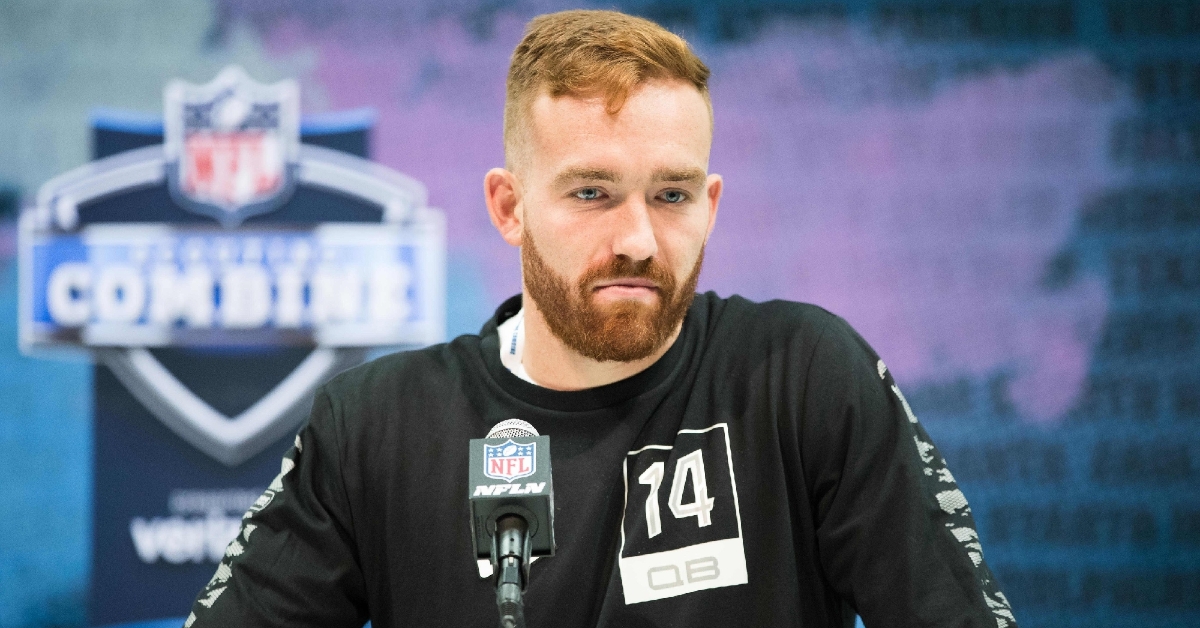 | | |
| --- | --- |
| NFL 2020 prospect profile: James Morgan | |
---
| | | |
| --- | --- | --- |
| Monday, April 20, 2020, 9:10 AM | | |
While the Bears are set at the QB position for this season, and in the short term, for that matter, they need to consider their options for the future as they haven't had the best of luck as of late. Unless they do some wheeling and dealing to move way up don't expect the future of the franchise to be walking through the doors of Halas Hall this year.
Instead, should the Bears look for QB options in this year's draft, expect them to be more of a depth signing, and one late-round prospect would be a wise choice to kick the tires on at this point. That would be Florida International QB James Morgan as he could be a solid day three pickup for Chicago.
Morgan is certainly not going to be the QB you depend on long term, but at 6-4 and 229 pounds, not only does he possess the size you are looking for, but is a late-round target that is gaining momentum with teams to be added to their respective rosters. While some draft websites don't even list Morgan in the top 10 among QB prospects, some have him sitting at eight and ninth-best, respectively, as those are the sites that see the most upside in him at this point.
Coming off a senior season that was less than appealing, Morgan saw action in all 12 games for FIU, completing 58% of his passes for 2585 yards, 14 TD's to 5 Int. His career numbers were much better as he played in 42 games during his career, throwing for 8654 yards, 65 TD's, and 34 Int. While the yardage and touchdowns are excellent, his interception total is undoubtedly cause for concern as he needs to take care of the ball much better at the NFL level.
The Green Bay native and former Ashwaubenon High School standout, Morgan has drawn some comparisons to both Aaron Rodgers and Brett Favre, especially when you talk about the zip he puts on his passes. While that may be true in some regard, he is nowhere near as accurate as those legends and certainly will not be a franchise leader long term.
Despite a lot of flaws in his game, Morgan's draft stock has been steadily rising for quite some time, and the Bears were one of the first teams to meet with him before that climb began. About a month or so later, the Bears were said to be one of the few teams most invested in Morgan as they continue to stay closely connected to the Green Bay native.
Some people may ask what the sense is in drafting Morgan even in the later rounds if the Bears already have three QB's on the active roster. Well, while Nick Foles and Mitch Trubisky are going to duke it out for the starting spot, you have an unchallenged Tyler Brey as your current No. 3. Drafting a guy like Morgan would give the Bears someone to compete with Brey for the No. 3 spot and allow both to develop properly.
There are much better fits in Jake Fromm, Jake Eason, Jalen Hurts and others in the early rounds, should the Bears use their first few selections to plug bigger holes then Morgan becomes logical on day three as a fifth-round pick. Morgan checks a lot of the boxes that GM's look for in late-round QB's, but also has flaws that need to be fixed.
He has big-time arm talent, plays a fearless brand of football, shows the toughness to compete with injuries, and plays with a certain level of swag to his game that cannot be taught. The downside on Morgan is certainly his weaknesses, which will prevent him from being taken before day 3. Not only is his accuracy a concern, but his throwing mechanics are also a major flaw, which leads to his accuracy and turnover issues. He also lacks pocket mobility and is like Kirk Cousins in the pocket, which is not good when you look at how bad the Bears offensive line was last season. However, these are the reasons why Morgan is where he is, and these are all things that can be corrected in the future.
As mentioned above, should the Bears use their early-round picks to fill other needs, then drafting Morgan in the later rounds makes a ton of sense and gives Matt Nagy a nice project to work with throughout the season. He will not start, but working with not only John DeFilippo and Bill Lazor, but also Trubisky and Foles will make him a better player long term and who knows what happens after that point.