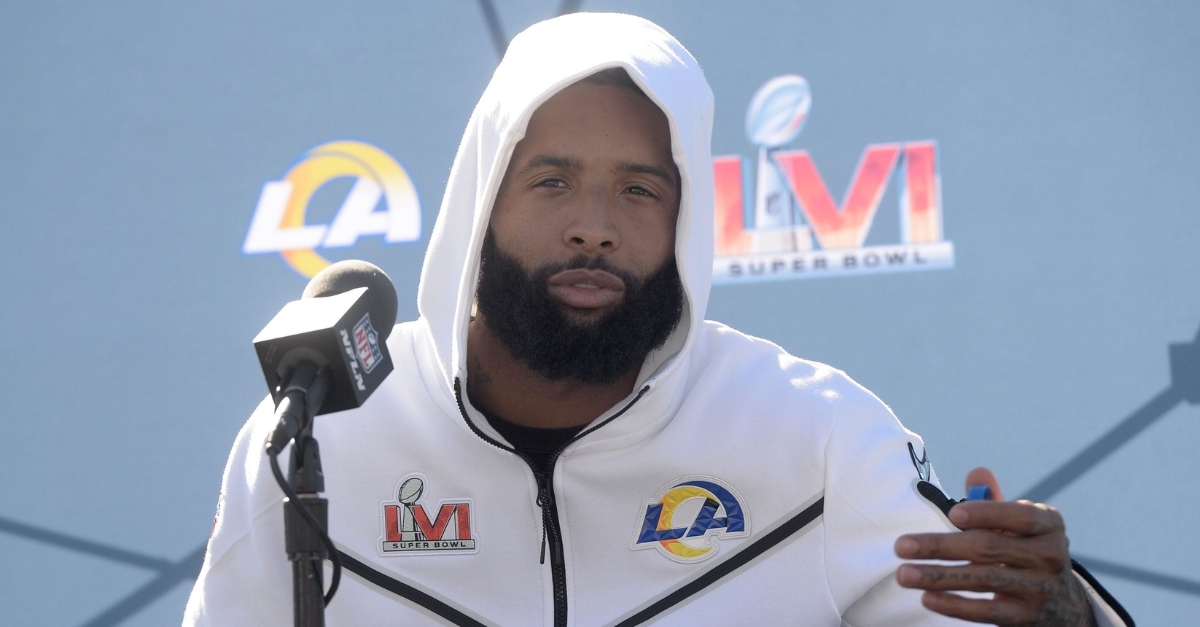 | | |
| --- | --- |
| Odell Beckham Jr. might be fit for Bears after another WR injury | |
---
With this being the first official week of the NFL preseason, some would say that the 2022 NFL season is now underway. Say what you want about the preseason and how meaningless it may be, but the bottom line is that it is very important to a lot of NFL teams.
The preseason serves as a building block for teams to iron out the kinks heading into the regular season while allowing rookies the opportunity to adjust to the NFL speed. This is also an opportunity for first-year head coaches like Matt Eberflus to show what he can do as a head coach without the pressure of the regular season on him.
While most teams like to have a certain amount of players on their roster at this point in camp, you have the Bears, who continue to add pieces. That is something Ryan Poles has done all offseason as he continues to show he isn't afraid to push the envelope to improve this team. One of the Bears main focuses this offseason was adding to the WR mix to help Justin Fields.
We saw that with the free agent moves they made along with the drafting of Velus Jones. Add in the N'Keal Harry trade, and the Bears made it a point to add as many weapons as possible for Fields. However, with Harry sidelined for what looks to be six weeks, the Bears WR room took a big hit as others will have to step up. I am sure those players are in camp right now, but that hasn't stopped Poles from looking elsewhere as reports are surfacing that Chicago is interested in acquiring Odell Beckham Jr.
The free agent WR has been one of the top free agents all season despite tearing his ACL for the second time in the Superbowl. That means should anyone sign Beckham for this season, and you are banking on a late-season/postseason return; otherwise, it would have to be a multi-year deal where he will be counted on next season as opposed to this season.
There are reports out there that Beckham wants to join the Buffalo Bills, which would be a huge get for them, but the Bears are hoping to throw their name into the mix also and perhaps make a run at Beckham.
Say what you will about the guy and his behavior at times, but the bottom line is when healthy, he is and always will be one of the better receivers in this league. That is the biggest key to all of this when healthy, as health has been a significant issue for him the last few seasons.
No one will deny Beckham's sheer athletic talent and ability, hence some of the records he set across his first few years in the league. Once those injuries started, he wasn't the same player, but he always continued to be productive if he had a capable QB giving him the ball.
Fields is not only capable, but he is young and has the big arm that Beckham loves. Considering how young and inexperienced the Bears receiving room is right now, Beckham would be a welcomed presence from both the talent and leadership side.
No one is expecting the Bears to win the division this season, but there is plenty of potential to make a run at a playoff spot. Adding Beckham could help make that easier even if you only get a month out of him this season. For the right price, you could have him for two if not three years, and that is what the Bears could be banking on should they like him enough to give him a contract.