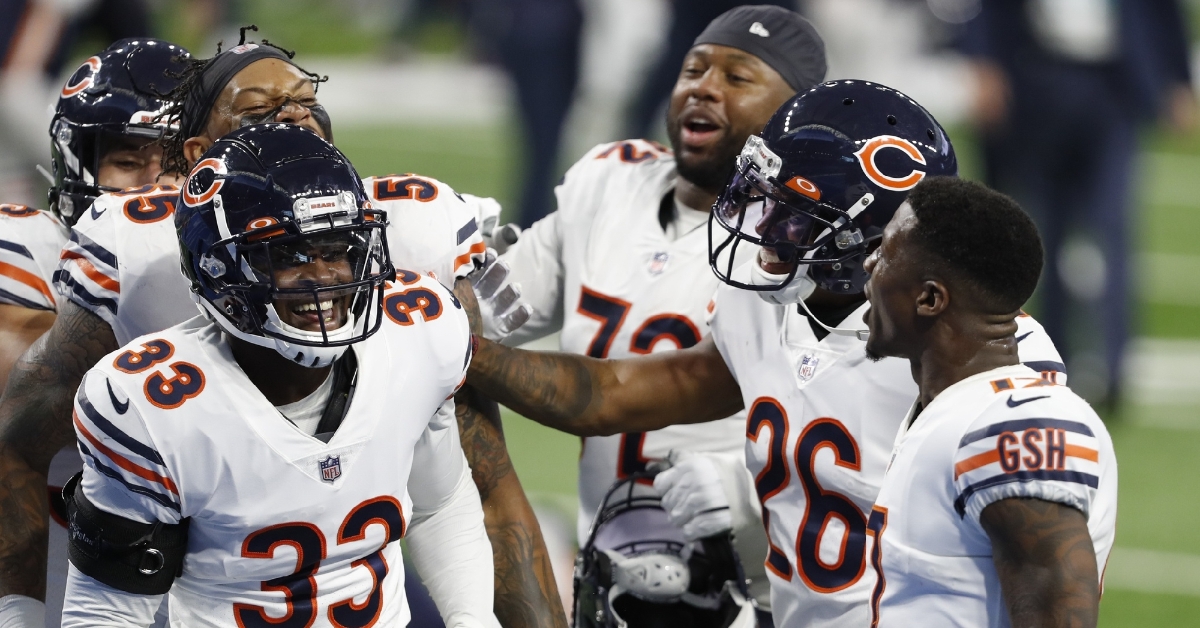 | | |
| --- | --- |
| Playoff Scenarios: Bears so close to making postseason play | |
---
| | | |
| --- | --- | --- |
| Wednesday, December 30, 2020, 11:16 AM | | |
It has, without a doubt, been a bumpy season for the Chicago Bears. However, here in week 17, the Bears find themselves with a chance to make the playoffs for the second time in Matt Nagy's three seasons in Chicago.
A 5-1 start, followed by six straight losses and then three wins in a row, leaves the Bears at 8-7 — and a win and get in a scenario, or a loss and some help.
We thought since this is the question on everybody's mind, we might as well break it down.
For the Bears, they actually could have moved all the way up to the fifth seed if the Buccaneers lost out — but since the Bucs trounced the Lions, we won't spend much time on that scenario.
The highest the Bears could move up is the 6th seed in the NFC. For that to happen, the Bears would need to beat the Packers on Sunday, AND the Cardinals would have to beat the Rams.
This would leave the Bears, Cardinals, and Rams at 9-7 — with the Bears getting the tiebreaker over all three and the Rams getting knocked out of playoff contention.
The Bears could also net the 7th seed in the NFC. That could happen in multiple ways. If the Bears beat Green Bay and the Rams beat the Cardinals, the Bears get into the playoffs as the seven seed.
For a Bears team that struggles against Green Bay — there is another way for the Bears to get in.
If the Bears lose to Green Bay, a Rams' victory over Arizona would put the Bears in the playoffs as the seven seed.
So it's relatively simple for the Bears. Win against MVP front runner Aaron Rodgers and the Packers, and you're in the playoffs either as the sixth or seventh seed.
If the Bears lose to Green Bay, root for the Rams to beat the Cardinals, and the Bears still get in.
Now I'll make it hurt… if the Bears would have beaten Detroit — who they led by ten in the fourth quarter — or won any other game against an NFC opponent, the Bears would have clinched a playoff berth already.
That stings for sure. It has clearly been an up and down year for the Bears. Covid, injuries, streaks, quarterback switches, and more as highlighted the season — and a possible playoff berth could be the icing on the cake.