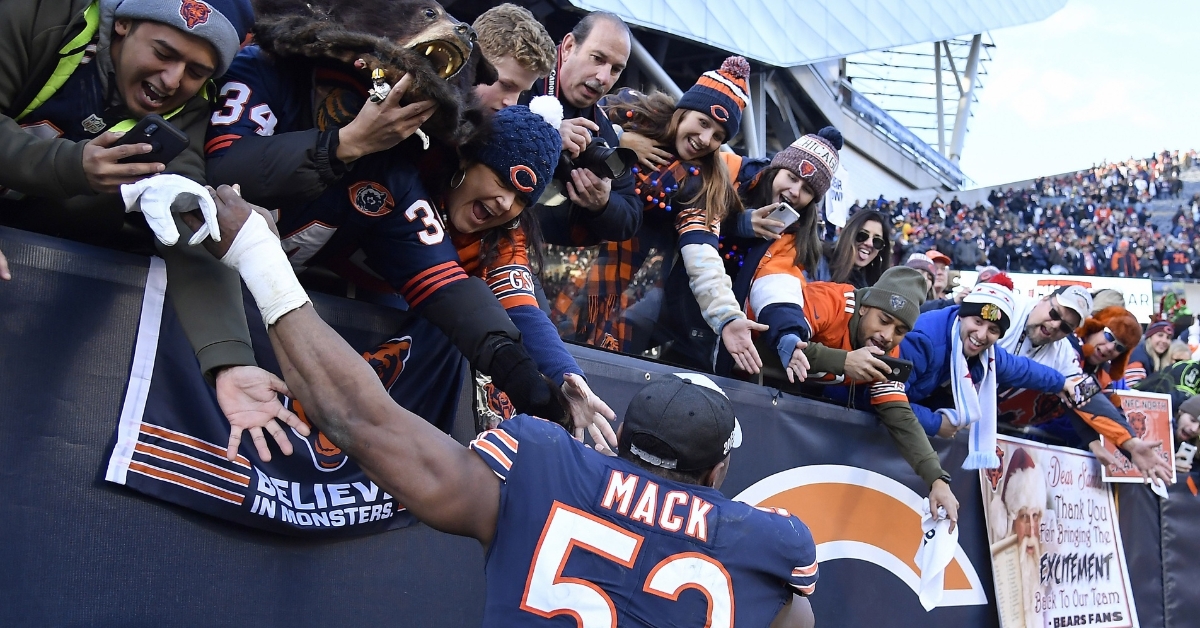 | | |
| --- | --- |
| Prediction, Three keys to Bears-Lions matchup | |
---
Ah, week 13, one of the best weeks of the season as we are greeted to three Thursday football games while spending time with friends and family for Thanksgiving. This Thanksgiving will once again have a little more to pay attention to as the Bears will visit the Detroit Lions for an NFC North clash. By now, the Lions can safely bet their season is over while the Bears are still fighting for their postseason lives. Here are three things to watch for ahead of week 13.
Battered and Bruised
To say the Lions are not hurt is an understatement as they are feeling injuries at every position. From Kerion Johnson to Matthew Stafford and now even back up QB Jeff Driskel, the Lions are way down on the food chain in terms of offensive weapons.
That doesn't bode well for a team struggling to stop teams from scoring as the Bears to do an excellent job on defense keeping teams under 21 points. With the Lions third-string QB looking like he will be making his first NFL start, the Bears certainly need to capitalize on the Lions injuries and pick up another win to strengthen their playoff chances.
Playoff football starts now
Going back on past Superbowl champs and even Conference champs for that matter, a lot of the times, the team with the best record isn't the one standing at the end. Instead, it happens to be the team playing the best football come December that carries that momentum forward to the end.
That may not have been the case that much recently, but in the AFC a season ago, it was New England taking down Kansas City who was not playing their best ball at the end. With the Bears currently sitting at 5-6, the only plausible way I see them making the postseason would be for them to win out and finish 10-6. Although that may not be easy with games against the Vikings and Packers lurking on the road, they can accomplish.
Should they indeed accomplish that to finish 10-6, the Bears will have certainly earned a postseason spot and would most definitely be playing their best ball at the right time. Should they continue that into the postseason would remain to be seen, but one thing I would be able to tell you is that no one would want to play this team come January if they can rip off several wins in a row down the stretch.
Stay healthy and use this week to your advantage
Thursday games are often tricky for teams as it does not give them a full week to get healthy. With some players already dealing with nagging injuries, the Bears know not to push them if they are not 100% despite the importance of this game.
Even with that being said, Chicago will do whatever it takes to win this game, and that could mean putting their bodies on the line to make a play. The Bears want to win this game at all costs, but ideally, they want to do that injury-free and remain healthy after this short week for the stretch run.
Another thing the Bears should focus on is using this week to their advantage as Thursday games serve as mini bye weeks for teams. With the official bye weeks now officially done for 2019, any team playing this late in the season on Thursday will have an advantage of a mini bye week as they will get three extra days rest before playing their next game.
That will not only allow Chicago to give some of their injured players more rest but would allow them to prepare for their next opponent a little bit longer, which may provide them with an advantage. Regardless of what Chicago chooses to do with this mini bye week, they need to use it to their advantage moving forward.
Prediction
Things could get ugly in a hurry for Detroit if backup quarterback Driskel is indeed not a go, which at this stage in the game doesn't appear as if he will be ready. That would leave a third-string QB to make his first NFL start against a ferocious defense that can make lives miserable for even some veterans.
Even with the Bears offense struggling to score points consistently, the Lions are too banged up now to have enough horses to match the Bears point for point. Look for Chicago to set the tone defensively early and use that as momentum keeping their playoff hopes slim, but alive with a decisive 23-9 win.