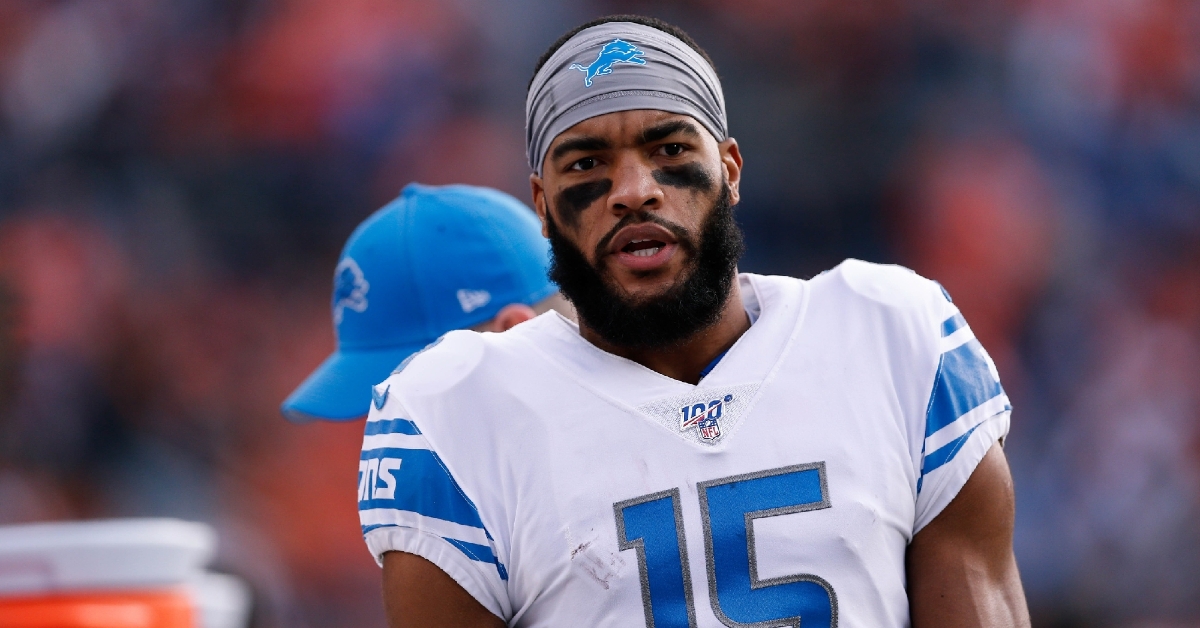 | | |
| --- | --- |
| Roster Moves: Bears add two talented players for depth | |
---
In the wake of the NFL draft, free agency, and now rookie minicamp, the Bears continue to sign players to their roster as they look to fill depth across some roster spots. The most recent signings are a pair of players who fall into the WR and LB depth category. Those players are WR Chris Lacy and LB Austin Calitro.
In the wake of waiving LB Michael Pinkney, the Bears had an open roster spot and chose to award that spot to Lacy. The 25-year-old Lacy has only been signed to rookie minicamp at this point, and there is no guarantee he makes the roster or even the practice squad. However, Lacy does have limited NFL experience, and he must have drawn some great reviews to earn the attention of the Bears.
The former Oklahoma St. WR went undrafted out of college in 2018 but then went on to sign with the Detroit Lions as an undrafted free agent. Across two seasons with Detroit, Lacy did appear in eight games providing limited production. Lacy also has had brief stints with the Patriots and was part of the Cowboys practice squad last season.
This is not a move that will turn heads, but with three capable quarterbacks throwing passes in camp, the more bodies you have, the better. Across his career, Lacy has accounted for three receptions for 60 yards showing he is a big play type of receiver. Lacy hauled in 63 passes for 920 yards and five
scorers during his NCAA career.
Even with the Lacy signing, the Bears were still down a linebacker after cutting Pinkney, and they made sure to address that immediately. In comes Calitro to fill that need. One day after the Bears cut a LB to add receiver help, they returned the favor by cutting WR Reggie Davis in favor of Calitro. Since coming into the league, the 27-year-old has spent time with the Seahawks, Jaguars, and Broncos. With those teams, he has logged 42 games of experience across the past three seasons.
Calitro also brings significant special teams experience with him and has also played in 45% of those snaps the past three seasons. Across his 42 games of experience, the former Villanova linebacker has logged 88 total tackles, with 65 of them being solo. In addition, he has seven tackles for a loss to go with three QB hits and even 1.5 sacks so far.
This is another one of those signings that won't get people overly excited but instead, it is used to fill a depth need. That is something the Bears have been doing all offseason, and for the most part, they have done well at it. Last season, the Bears saw both Nick Kwiatkowski and Kevin Pierre-Louis leave via free agency but failed to address their depth needs.
This season, Chicago has done more than enough to replace the loss of those two by adding Calitro (42 games of experience) and Christian Jones (108 games) to the linebacker core. These linebacker signings will not push Roquan Smith or anyone else out the door, but they are made to stabilize the LB unit from top to bottom.
If anything, it gives the Bears some additional options should one of their starters get hurt. This is the NFL, and teams will go through injuries at some point. Typically, the team with the most depth are the ones that can withstand injuries the best, and that is precisely what the Bears are hoping for this season as they continue to add depth to their roster.