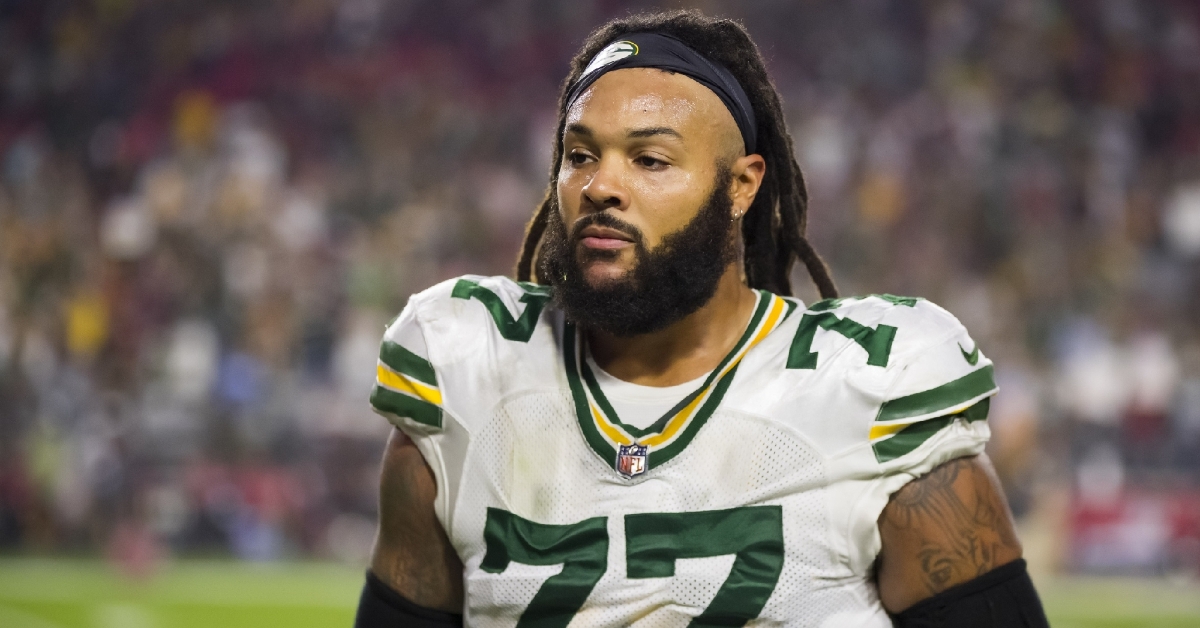 | | |
| --- | --- |
| Several options for Bears to target for rest of free agency | |
---
| | | |
| --- | --- | --- |
| Tuesday, March 22, 2022, 8:47 AM | | |
As things sit right now, we are entering what NFL fans call the second wave of free agency. That would be the point when most of the high-priced free agents come off the board, and now you enter the territory where teams search for value. A big reason for this time and its importance is that it allows teams to add depth and fill out their roster.
Chicago is in a rare position and in a spot not many felt they would be in. For starters, the Bears have an estimated 26.8 million dollars leftover in cap space, ranking them fifth-most in the league. Take off what you typically need for draft picks, and this team still has roughly 16 million dollars to play with. That is plenty of cash and enough to warrant some high-quality players in the coming weeks.
With the NFL draft roughly a month away, the Bears may be content on waiting until that period to start building for the future. While that may be a great plan, I want to urge and encourage them not to stop now. They have done a great job filling the needs on this team and have plenty of money to work with to fill even more needs.
This team is sitting much better on the offensive line, for starters, but would still like to add more bodies to that unit. Terron Armstead is the cream of the crop for offensive linemen, but his price tag wouldn't come cheap, so look for the Bears to look elsewhere. Other players available who command a lot could be Eric Fisher and Billy Turner, who occupy the offensive line.
For Fisher, the 31-year-old not only has two pro bowls under his belt, but has started 128 games across his career. Ranked as the third-best offensive linemen remaining, Fisher would be perfect for a zone blocking team and brings a ton of experience to the Bears.
Turner is coming off a strong showing with the Green Bay Packers and was cut due to cap issues. Chicago already added Lucas Patrick to their line, but why stop there when Turner is available. Although his best work has come at right tackle, which is an area of need for the Bears, Turner is one of those guys you can move anywhere on the offensive line, and that is a good thing.
Sticking with offense and the possibility of adding more playmakers around Justin Fields, why not look at Sammy Watkins and or Demarcus Robinson. Watkins spent time with the Ravens last season, but has had a hard time staying healthy. When healthy, he can make life miserable for defensive backs and would be Chicago's perfect No. 2 option.
On the other hand, Robinson hails from the Chiefs, which is where the newest Bear Byron Pringle came from. Robinson had a breakout year in 2020 where he set a career-high in catches with 45 and yards with 466. After falling on the depth chart in 2021, Robinson saw those numbers decline and may be looking for a fresh start. Should he go to Chicago, he would serve as the No.3 guy, but would get more snaps than he had last season.
While the offense is the primary focus, there are some needs on defense for this team, and one of those needs is adding secondary help. Mike Hughes (CB), Steven Nelson (CB), and Tyrann Mathieu (S) are the best available options remaining. While Mathieu would be huge for this team, his price tag will be extremely high and would be the last significant signing the Bears could make.
That is why this team should focus on adding players like Hughes and Nelson, who have been starters in the secondary before, and add much-needed depth.
Soloman Thomas is also a name to watch as the former No. 3 pick is available for DT. When he was drafted in 2013, Thomas was a popular name and looked at as a game-changer. However, after getting drafted, Thomas has never lived up to his billing and thus finds himself as a free agent once again.
Thomas is a player worth keeping an eye on this season as he could be one of the sleepers in the free-agent class. Whatever the Bears do from here, they have money to spend and plenty of options to spend that money on to make this team better in 2022.