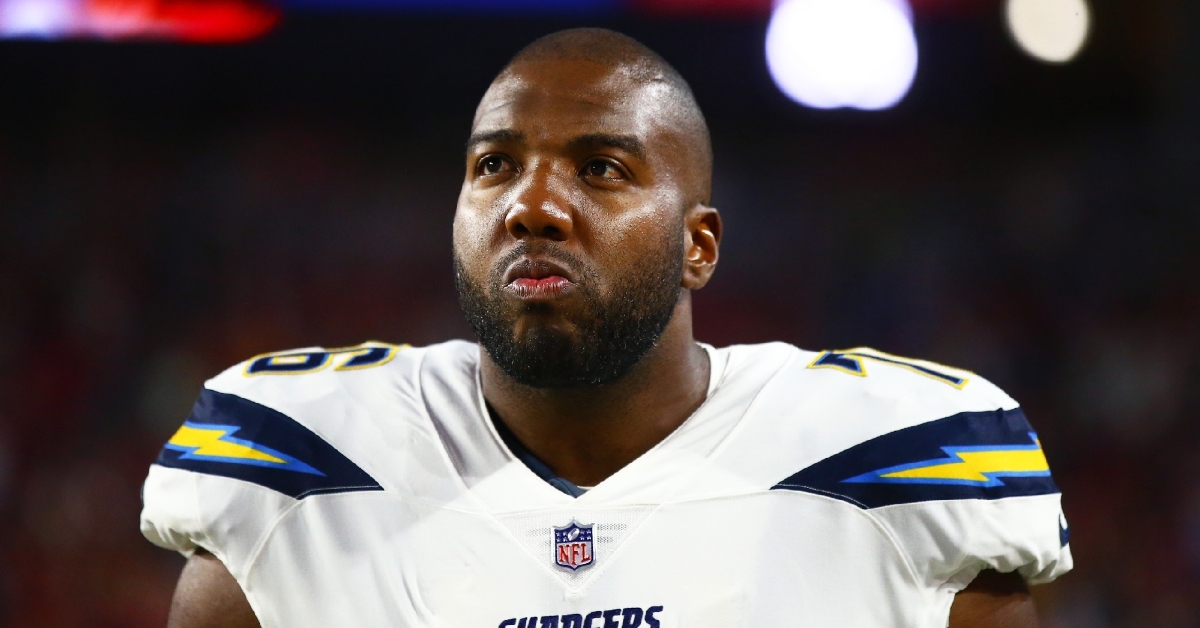 | | |
| --- | --- |
| Should Bears go after All-Pro Russell Okung? | |
---
| | | |
| --- | --- | --- |
| Wednesday, April 14, 2021, 2:29 PM | | |
The 2021 NFL offseason was surprisingly frantic, especially in the early stages of the signing period. With countless big moves being made across the league, plenty of NFL rosters will look different this season, including the Chicago Bears. Being as financially strapped as they were, the Bears did miss out on some key free agents, but they still managed to retool their roster as best they could leading up to next season.
Despite that, there are still some pressing needs that need to address, and one of those needs remains the offensive line. With the NFL draft right around the corner, nearly everyone wants and expects the Bears to fill that need overdraft weekend. That is a great strategy and something that will help this team, but without Kyle Fuller, this team also needs help in the secondary.
With so many topflight corners expected to come off the board between 15-22, Chicago may want to rethink their draft strategy and target one of those players first. If that is the case, there are plenty of offensive line options still available, and the Bears may want to think about getting one of them now before it is too late.
Guys like Eric Fisher (Kansas City), Michael Schwartz (Kansas City), and Alejandro Villanueva (Pittsburgh are just a few of the remaining free agents, but I have another one in mind. Former Carolina Panther Russell Okung is fresh off a four-year deal and is somehow still a free agent. Known for his stance on receiving Bitcoin as a form of payment, Okung is the top offensive lineman on the market, and someone, the Bears, would be foolish not to pursue him.
His best days as a player may be behind him, but his veteran presence alone will offer something that a rookie offensive lineman can't. Okung still can play at a topflight level, and for $6-7 million a season, why not make him a two-year offer to help anchor down the fort.
The 32-year-old offensive tackle stands at 6-5 and weighs 310 pounds making him the ideal size for the tackle position. The former sixth overall pick burst onto the scene with the Seattle Seahawks, where he became a pro bowl caliber player from day one. He then had stints with the Denver Broncos, Los Angeles Chargers, and most recently Carolina Panthers, where the results were basically the same.
In 11 seasons, Okung has played in 131 games and has started every single one of those games. That right there shows you that he is not only a reliable and successful tackle but one who remains healthy most of his career. The two-time pro bowler and all pro also earned a Super Bowl ring with the Seattle Seahawks and knows what it takes to be a winner.
Take away the past two seasons where he has only played in 13 total games, and you will have someone who saw action in 10 plus games all but one season. In the process, Okung was on the field, often seeing an average of 93% of his team's snaps when healthy and on the field. What is more impressive is what he does when on the field and things people don't realize unless they dig for it.
Just one time in his career has Okung committed more than 10 penalties in a season. That includes holding, false start, chop block, etc. He doesn't make the mental mistakes that kill drives, which the Bears did a lot in recent seasons. Okung also has yet to allow more than four sacks in a single season, proving to be very difficult to blitz on.
For the Bears to consider offering him a deal, they would have to make sure he is healthy, which he hasn't been in two seasons. When healthy, Okung is a key to any teams running game as they average nearly 5.0 YPC running to his side. His pass blocking is also quite good despite taking a hit in recent seasons.
For a team desperate for offensive line help, a veteran like Okung would be perfect for this team. It allows them to fill their most pressing need through experience while focusing on other needs with younger players. Ultimately both the price and draft will tell us a lot about what the Bears focus is going forward, but they shouldn't shy away from Okung if he remains on the open market.