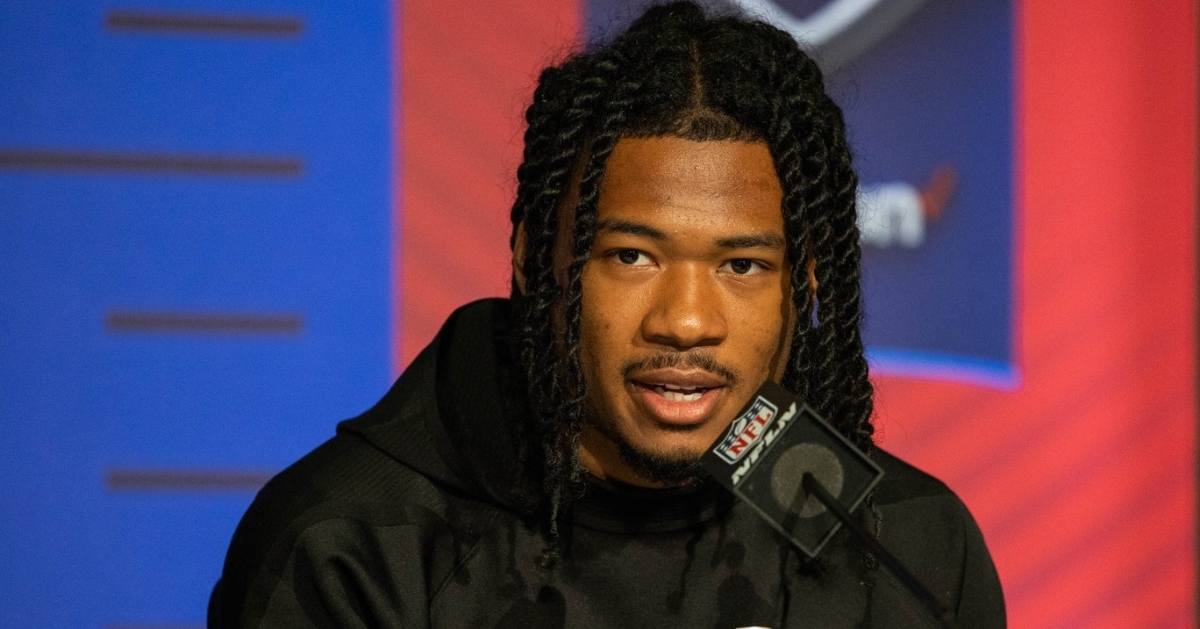 | | |
| --- | --- |
| Should Bears try to draft former Alabama receiver? | |
---
| | | |
| --- | --- | --- |
| Tuesday, April 5, 2022, 10:56 AM | | |
Now that we have reached April and free agency has slowed down, it is time to focus on the upcoming NFL Draft in four weeks. For the Bears, this will be a crucial draft as Ryan Poles and the new Regime are drafting for the first time with this franchise.
Throughout the course of this offseason, the Bears have done an excellent job adding pieces where they needed to add while opening up more salary cap in the process. Many of the moves they made didn't make fans happy, but they understood why the moves needed to be made and how it helps this team.
Another way to help a team rebuild and contend faster is by adding to it throughout the NFL draft. That is what is up next for the Bears and what Poles and his team will look to do. As things sit right now, the Bears need offensive line depth, defensive depth, and more playmakers to surround Justin Fields.
Offensive line depth is essential, but that can be found in the middle rounds this year. Look for the Bears to continue to invest around Fields, especially early as they may look to add a playmaker in the second round. If that is the case, look for that selection to be wide receiver, and John Metchie from Alabama would be a great option.
Even though Poles doesn't have a first-round pick, he has two top 50 selections where he could package to get a first-rounder. Should he not do that, the Bears are still in a position to draft some high-quality talent, and Metchie fits that mold. There is a ton of risk with him for as good of a player as he is, which we will touch on soon.
The former Alabama wide receiver isn't alone when it comes to Crimson Tide members landing on the Bears, as his teammate Josh Jobe (CB) is listed to fall to the Bears at 39, which would be huge for this team. Should Jobe go 39th and Metchie fall to 48th, both are intriguing picks that could instantly help this team.
When you look at the production side of things, no one will argue what Metchie did and what he can accomplish in the NFL. Heading into the SEC title game, Metchie hauled in 96 catches from Bryce Young for 1142 yards and eight scores. He became one of Young's favorite targets, and the production he delivered did more than indicate that.
Despite his impressive season, things came to a crashing halt as Metchie tore his ACL in the SEC title game, which kept him out the rest of the season. Fans know that Fields would love another WR to throw to, and at 5-11 and 187 pounds, Metchie has a chance to be a menace in the open field and put up gaudy numbers.
If those are numbers that Metchie can come close to putting up, then the Bears will not hesitate to pull the trigger on him. However, as I mentioned, there is some risk involved in making this pick and all surrounding his torn ACL.
A torn ACL in the NFL is nothing new these days, but the timing of it is where things get tricky. Looking at history, you can expect most players to be out a minimum of eight months, possibly missing a year plus. Tarik Cohen can attest to that first hand, as he has missed nearly 18 months since tearing his ACL in 2020.
Let's say Metchie is on the faster side of things in terms of healing, the earliest you would see him would be the preseason, and even then, the Bears would bring him along slowly. If he is on the longer side of the healing process, he could miss nearly the entire year, and then you have to consider a second-round selection on him a wasted pick.
That is something Poles will have to think about long and hard before pulling the trigger on Metchie if he is available. However, even if you have to put him on the PUP list for the first few weeks, he is a risk worth taking, especially in the second round. Fields already has a great connection with Darnell Mooney, so why not look to add another weapon he can have a relationship with.