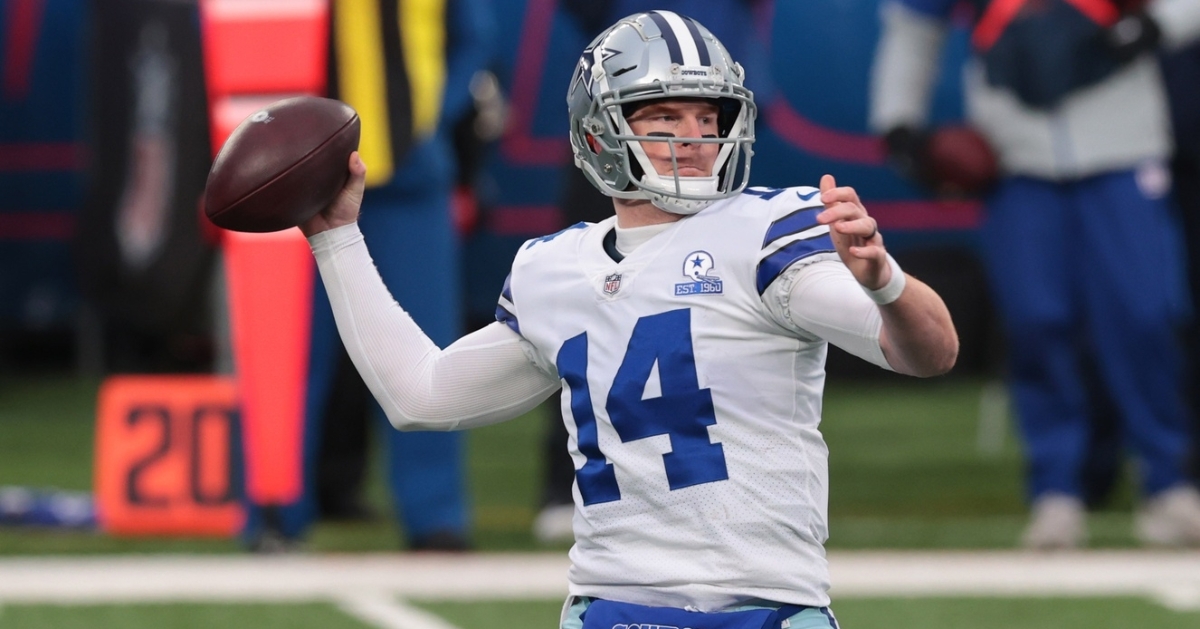 | | |
| --- | --- |
| Three takeaways from Bears landing Andy Dalton | |
---
The first few days of the NFL free agency period have been impressive as so many big stars are changing teams and inking deals. For the Bears, things were quiet the first day but indeed started picking up steam on Tuesday. With Germain Ifedi resigning, the Bears retain one of their better offensive linemen with hopes of retooling the rest of the line.
As the hours went by, Chicago finally made a significant move, although it wasn't the move people wanted or expected. All offseason long, talk has centered around the QB position and what precisely the Bears were planning on doing. First, it seemed like they were the favorites to land Carson Wentz only to see him go to the Colts.
Then, the Bears checked in on Deshaun Watson, but clearly, the asking price was too much for them to match. Once Russell Wilson voiced his displeasure with Seattle, Chicago was all in on that as they made Wilson their top priority. In fact, Chicago went all-in after Wilson yesterday only to be told that the Seahawks would not trade him.
That left the team still searching for a QB and having to resort to plan D. Well, plan D has taken shape as the Bears have come to an agreement with Andy Dalton on a one-year 10-million-dollar deal.
Let's be fair to Dalton here. It isn't his fault the Bears fans don't like him as they wanted Wilson.
At 33 years old and entering his 11th season, Dalton has been around for a while and is better than Nick Foles, who the Bears have now.
Comparing him to Mitch Trubisky, their skill set is similar even though Trubisky can run a little bit, but Dalton has been more consistent for a more extended period. After spending nine seasons with the Bengals, Dalton ended up in Dallas last season as Dak Prescott's backup. Once Prescott went down with an ankle injury, Dalton started 9 of the team's previous 10 games, going 4-5 and keeping Dallas in the playoff hunt for much of the season. His 218 touchdowns to 126 interceptions could be a little bit better as he does average 13 interceptions per season. Either way, this move makes sense for the Bears in the short-term.
In defense of the @ChicagoBears... and @andydalton14 ??? @nflnetwork @jeffrichadiha @judybattista @RhettNFL pic.twitter.com/Emrl2hLySL

— Michael Silver (@MikeSilver) March 17, 2021
Dalton is a winner
Regardless of your thoughts and feelings about this deal, the truth is Dalton is a winner. That isn't easy to comprehend when you look at his career mark 74-66-2. Keep in mind he spent nine seasons in Cincinnati, going just 20-35-1 over his final four seasons there and 24-40-1 in his last five years total.
Dalton put together an impressive run with the Bengals before that stretch, leading them to the playoffs four straight seasons with several division titles. After going 9-7 as a rookie, Dalton won 10 plus games in each of his next four seasons, leading the Bengals to the playoffs every time. Granted, they never won a playoff game; it shouldn't matter as he knows how to win.
His tenure in Cincinnati didn't end well as the team was not only decimated by injuries but was starting to get gutted from top to bottom. That didn't leave him with much help. Given the core group that Chicago has in place, this will be the most talented overall team that Dalton has had in a while and a 10 plus win season is certainly not out of the question.
Bill Lazor had something to do with this
While some may be surprised by this pickup, it shouldn't come as a surprise, considering this isn't the first time Dalton has had his name thrown around with the Bears. Going back to last offseason and parts of the regular season, there were talks of the Bears being in on Dalton and looking to bring him in. While those never came to fruition, he is here now, and it could be a good thing.
Now in his second year with the team, look for Bill Lazor to influence the offense more. Once he took over last year, the Bears offense played their best football of the season and ripped off four straight wins. Looking to bring that success back, Lazor is very familiar with Dalton, having worked with him in Cincinnati.
Their record together may not have been excellent, but Dalton was putting up some of the best numbers of his career with Lazor. That included one of his two 4000 yard passing seasons as the two of them got along well. Maybe them being reunited is an excellent thing for all parties involved, given the familiarity and chemistry, they have together.
A bridge quarterback
Unless the Bears were planning on trading up this year, they are unlikely getting a franchise QB in this year's class capable of starting week 1. That meant that Chicago was in the market for a short-term bridge-like option to hold the fort down. Foles was a good option, in my opinion, but after what the Bears saw from him last year, it is not a road they wanted to go down.
On the other hand, Dalton is much different as he is the perfect bridge QB for this team. Not only are you getting a seasoned vet for relatively cheap but getting someone who has a winning past and is no stranger to mentoring young guys. He could come in this season, start, and win some games while allowing the Bears to draft someone to mold for the future.
Not only would that pick have the privilege of watching Dalton play, but he would be getting knowledge from both Foles and Dalton, who have a combined 21 years of NFL experience under their belts. If Chicago was looking for a franchise QB this season, Dalton certainly is not that. However, his signing could lead the Bears to find their next franchise QB, which in essence makes this a decent pickup.