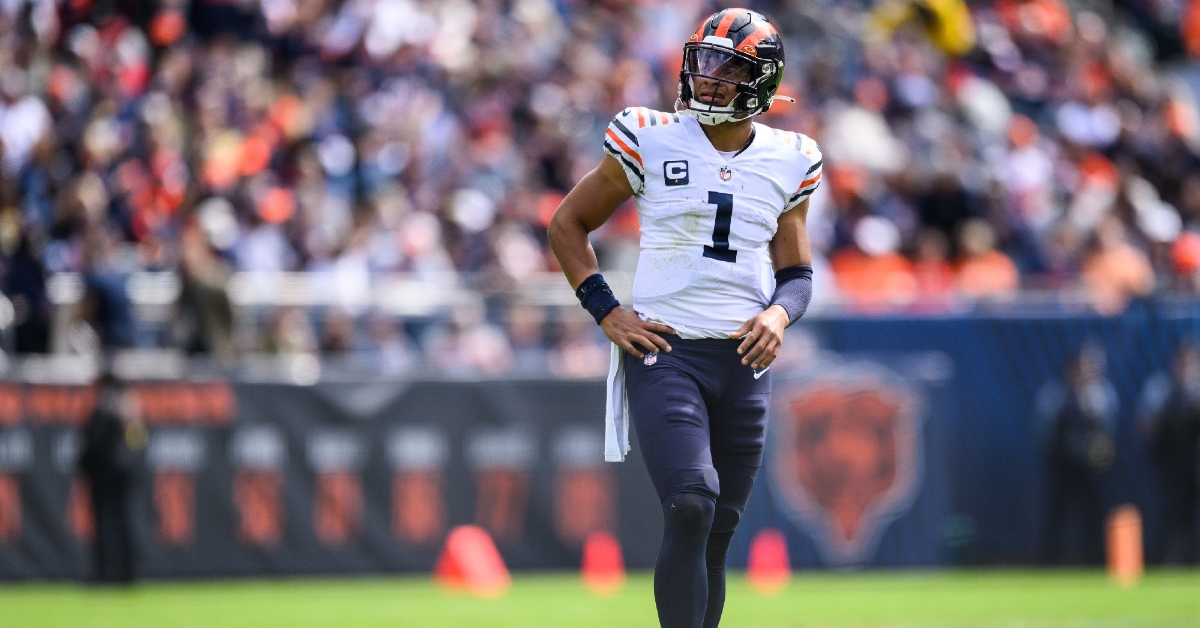 | | |
| --- | --- |
| Vegas Odds for Bears vs. Chiefs | |
---
The Bears who finished last in the NFL last season will be facing off against the reigning champions. There was a lot of hope in Chicago that things had changed with the addition of numerous players on defense, the blockbuster trade that sent receiver DJ Moore to the Bears, and with the players acquired in the draft.
So far, it appears this hope was unfounded, as the Bears are off to a worse start than they were last season. They need to win this game.
However, the odds are not in their favor. Right now, they are 12.5-point underdogs. They are the biggest underdogs of the week in the entire NFL. Even the Arizona Cardinals, after blowing a 20-point lead to the New York Giants, who got shut out in the season opener, have higher odds of beating the Dallas Cowboys than the Bears do of beating the Chiefs.
For this game, the over/under is 47.5, the highest it has been all season for a Bears game.
This is rather appropriate, given in their 12-game losing streak, they have allowed at least 25 points in all of those games. In fact, in that time period, they have given up an average of 33 points per game. It seems reasonable that with that average, and given the Packers scored 38 points in the season opener, the Chiefs will be able to score at least that amount. Further, the Bears always seem to put up some points since they usually have at least one drive that goes well for them. Therefore, it seems very likely that they will clear the over once again this week.
Regarding individual players, Fields did get in the end zone last game. Making a bet on him to score at some point in this game does seem a little risky, given the opponent. But, since Fields has vowed to play free, maybe that means more rushing plays and a potential rushing touchdown. He had eight rushing touchdowns last season, thus it seems possibly he could get another one in this matchup.
Cole Kmet is another player to place an individual bet on.
He has hit the over on receptions in six of his last seven games. Given that he has 13 targets so far this season, more than Moore (nine) or receiver Darnell Mooney (seven) have, it seems like a safe bet that he will go over on receptions in this game. This is especially true given that Fields will most likely have to get the ball out quickly and he will turn to someone he knows has been reliable in these first two games.
The Bears and the Chiefs will face off Sunday, 3:25 p.m. CT at Arrowhead Stadium in Kansas City.