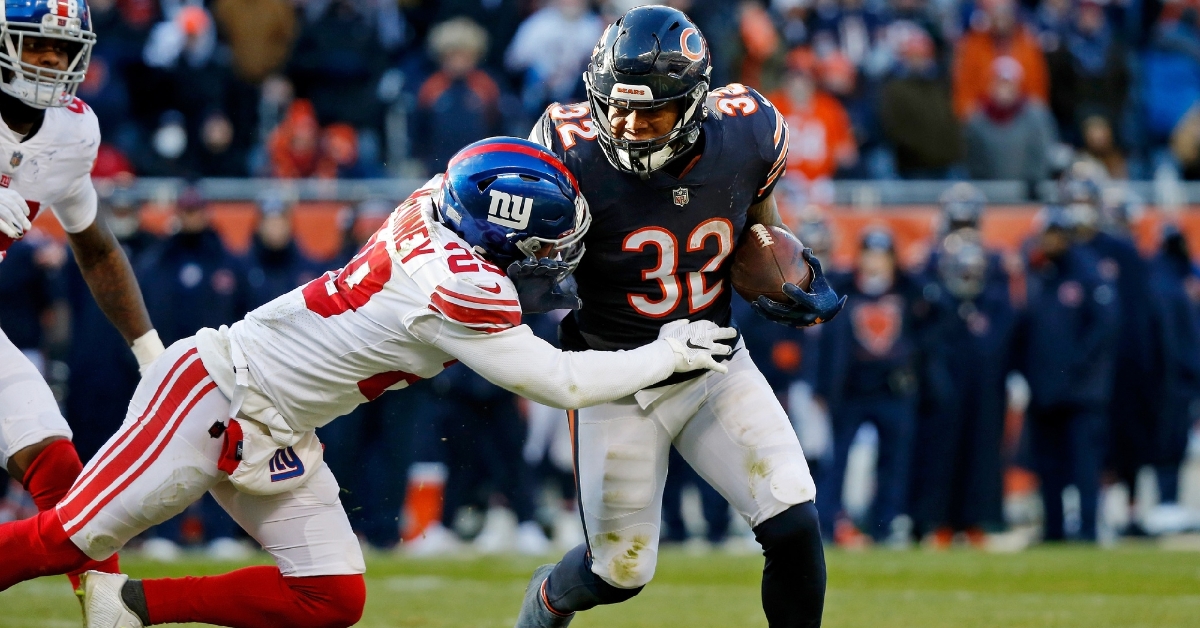 | | |
| --- | --- |
| What history tells us between Bears and Giants | |
---
| | | |
| --- | --- | --- |
| Friday, September 30, 2022, 11:35 AM | | |
Despite being some of the oldest and most successful franchises in NFL history, the Bears and Giants don't meet as often as they would like. Considering they are in different divisions, you may see these teams face off once every three to four years, but it does feel like they are meeting more frequently.
When it comes to the Bears, they are second all-time in NFL championships, only behind the Green Bay Packers. However, Chicago has only one Superbowl to their name. The Giants, meanwhile, have been to the Superbowl, a bunch and have come away with four Superbowl titles, including two against the daunting New England Patriots.
Looking to keep their success against the Giants going, the Bears will look to build on their 36-24-2 all-time mark in this series. Considering how poor the Giants organization has been since they last won the Superbowl, fans shouldn't be surprised to see the Bears riding a three-game winning streak.
A big reason for their three-game winning streak has been their home-field advantage, where the Bears have faced the Giants the last three times at Soldier Feild. After winning 19-14 in 2019 and 17-13 in 2020, Chicago finally had a blowout victory against these Giants as they topped them 29-3 at home last season.
While they have had plenty of success against this team at home, MetLife Stadium has been a house of horrors for the Bears as they have lost the last three times in East Rutherford, New Jersey. As a matter of fact, the last time the Bears were able to beat the Giants away from Soldier Field was way back in 2006.
If you ask me, Chicago is due for a win at New York and coming off another hard-fought victory, while the Giants suffered more than just a loss on Monday with leading WR Sterlin Sheppard lost for the season with a torn ACL. Although they haven't won much in New York, take away their 17-3 loss in 2010, and the rest of the games have been tight, with just nine points being the difference over the last two games.
We can expect to see a pair of rookie head coaches trying to push their team to 3-1 even if they haven't played like a 3-1 team. Considering where these teams have been for the better part of the last 5-10 years, fans have to like the starts their team has gotten off to, and now it is time for someone to take the next step forward.
As expected, most of these games tend to be low-scoring, hard-hitting football games. When you look at how Putrid the Bears offense has been this season as a whole, it wouldn't surprise anyone to see this game be another 17-13 type of game that goes down to the wire.
With two teams looking to improve to 3-1, a pair of rookie head coaches, and two contrasting styles of play, this rivalry is about to take on a different look this week.