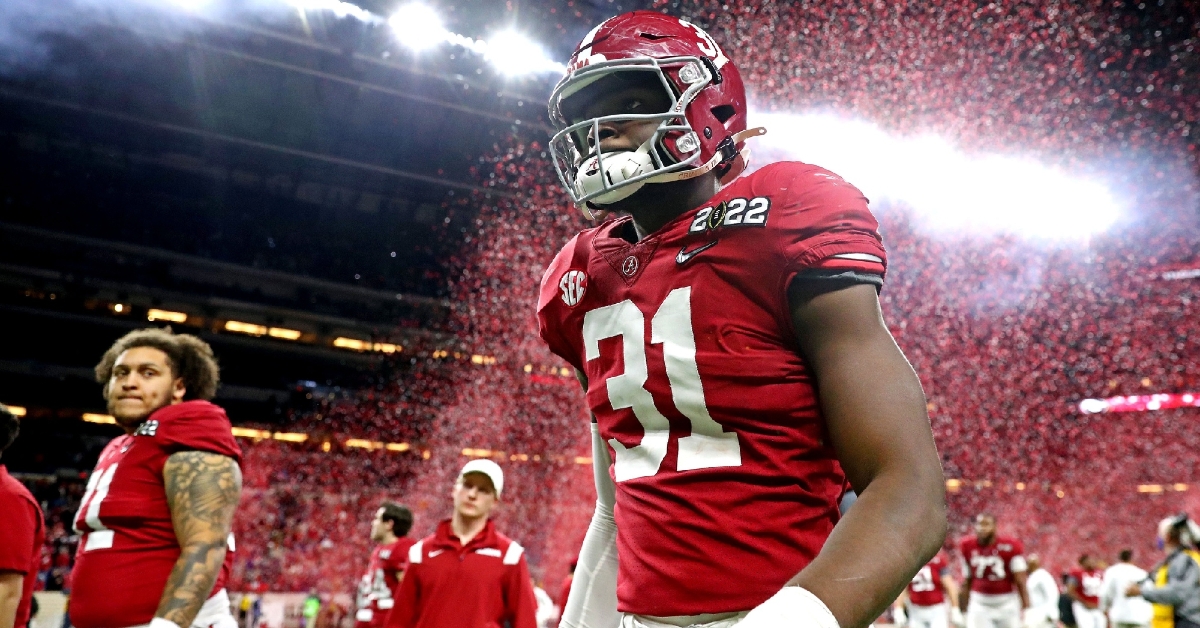 | | |
| --- | --- |
| What the Bears need to do for the offseason and NFL draft | |
---
| | | |
| --- | --- | --- |
| Wednesday, January 4, 2023, 8:58 AM | | |
If the 2022 season has shown us anything about the Chicago Bears, it is that they have a lot of needs. Primarily, the Bears are in need of defensive linemen, wide receivers, and offensive linemen. Even though Chicago has over $120,000,000 in cap space, they need to be strategic with their money in order to start to cover all of its needs.
Sign playmakers for Justin Fields
First, they need to sign wide receivers N'Keal Harry and Byron Pringle to another deal. Unless the Bears are interested in spending a huge percentage of their money on one elite wide receiver, Pringle and Harry are about as good as the Bears are not going to get a receiver that is much better than what they have. Plus, the 2023 NFL Draft is deep in receivers, so they can use perhaps a second or third-round draft pick and get a solid wide receiver. One wide receiver they could consider signing in the offseason would be Marvin Jones, who is currently with the Jacksonville Jaguars. First, the Jaguars need to release some players in order to satisfy the NFL's hard salary cap. Jones also is not a very expensive receiver as his current contract has him with an average salary of $6,250,000 a year. The biggest benefit of signing him would be to have a veteran receiver that the young players could learn a lot from.
Defensive linemen are very expensive, so they are hard to pick up in free agency without spending too much money. One interesting pickup would be to bring back Robert Quinn. Releasing Quinn was more of a move to create space in the salary cap. He is not doing a lot this season as he doesn't get as much playing time with the Philadelphia Eagles, so his value is less now. Quinn demanded a lot of attention in Chicago, though, allowing other players to get more of an opportunity. Still, this is a need that should primarily be addressed in the draft this year.
Quarterback Justin Fields has already been sacked 48 times this season, and there are still two games left. If Fields is going to be the franchise quarterback that the Bears desperately need, then they are going to need a better offensive line to protect him. Second-year offensive lineman Larry Borom has been pretty solid; he has been on the right side of the line this season. That works well in free agency since veteran left tackle Orlando Brown is going to be available. He is currently playing with Kansas City on a one-year $16,662,000 contract. Signing him to a contract worth a little more money than he currently has would still give the Bears more than $100 million in cap space.
Bears will have a high pick in 2023 NFL draft
Of course, there is always the 2023 NFL Draft to address some of these needs. Chicago is currently sitting at the No. 2 overall pick. As long as the Bears lose their last two games, this should remain the same. The only way it would change is if the Houston Texans were to win one of their last two games; this would allow the Bears to jump to the No. 1 overall pick in the draft. With all of the needs they have, having more picks would benefit them more. Chicago is also one of the only teams that would not be looking for a quarterback with such a high draft pick, and there are more first-round quarterbacks available in this draft than last year, so now is the time to fill the quarterback vacancy for most of these teams.
There are also multiple teams with two first-round picks this season. One would be the Detroit Lions, who have been making a lot of intra-division trades recently. They are currently projected to finish with the No. 7 (from the Los Angeles Rams) and No. 18 pick. While quarterback Jared Goff hasn't been horrible, he is most likely not the future of that team. Houston is most likely going to take Bryce Young out of Alabama with the first pick, barring they don't trade down for any reason. If Detroit had our pick, they could pick CJ Stroud out of Ohio State. The Seattle Seahawks also have two picks, projected at No. 3 (from the Denver Broncos) and No. 12. Their quarterback, Geno Smith, has been in the NFL nine seasons already, and it's unclear how long he will be playing. Seattle could certainly benefit from drafting a quarterback now and having him learn under Smith for a year or two.
One other alternative would be to trade with the Las Vegas Raiders. They are projected to have the No. 9 pick, and they are benching quarterback Derek Carr for the rest of the season. Since they are clearly having quarterback issues, they could benefit from picking Stroud. The Bears could acquire receiver Hunter Renfrow, who is a solid receiver, in addition to their first-round pick this season, next season, and a second-rounder with perhaps a few more lower-round picks.
In any scenario where the Bears trade down and stay in the top-10, they could miss out on Will Anderson out of Alabama. However, edge rusher Myles Murphy out of Clemson would most likely still be available for them. Murphy is a little taller, a little heavier, and about the same speed as Anderson, so it's not like the Bears would be sacrificing a lot of talent for who they could get. Getting a later pick in the draft would also allow them to potentially pick up an offensive lineman, such as Peter Skoronski out of Northwestern or Paris Johnson Jr. out of Ohio State. They are both seen as first-round worthy offensive linemen.