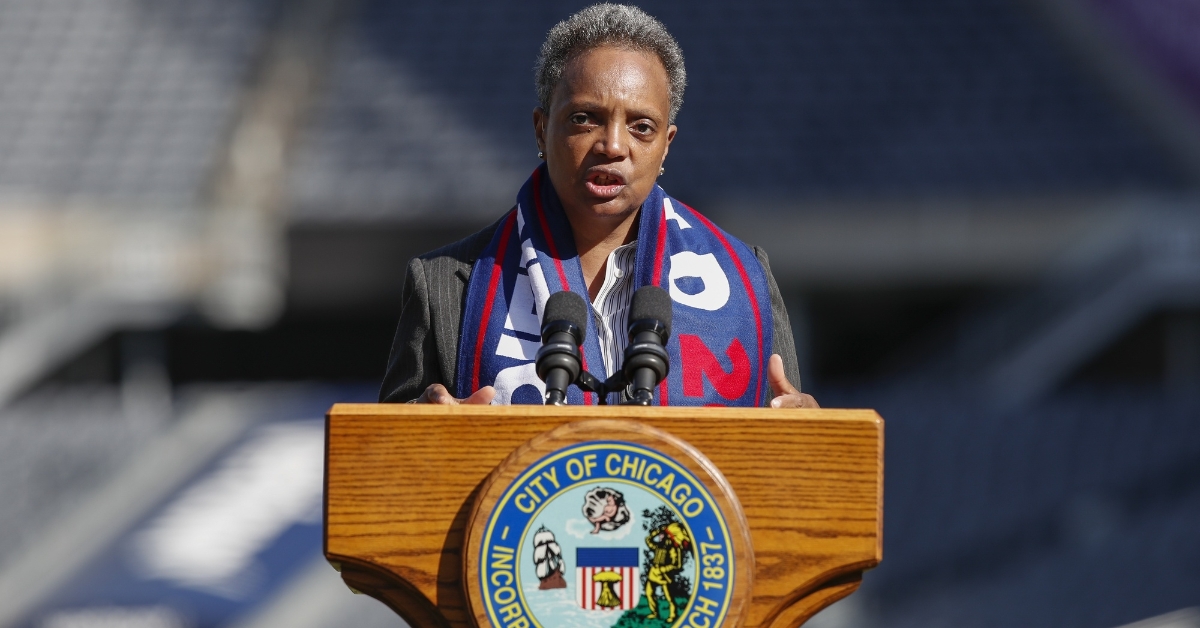 | | |
| --- | --- |
| Chicago mayor Lori Lightfoot says Bears should focus on 'being relevant past October' | |
---
| | | |
| --- | --- | --- |
| Friday, June 18, 2021, 3:12 PM | | |
CHICAGO — In the wake of the news that the Chicago Bears franchise is seeking to buy Arlington International Racecourse in the Chicago suburb of Arlington Heights, Illinois, Chicago mayor Lori Lightfoot did not pull any punches in a statement released on the matter. The racecourse is viewed as a potential destination for the Bears, should the team relocate from Soldier Field in Chicago.
"The Bears are locked into a lease at Soldier Field until 2033," Lightfoot's statement reads. "In addition, this announcement from the Bears comes in the midst of negotiations for improvements at Soldier Field. This is clearly a negotiating tactic that the Bears have used before."
On top of a potential move to the suburbs, the Bears could be under new ownership in the future, with rumors also circulating that the McCaskey family may sell the team. As for the threat to move out of Soldier Field, Lightfoot does not seem to be taking it too seriously. However, the underlying tone of her statement is that of annoyance, specifically with regard to the potshots she takes at the Bears.
"As a season ticket holder and longtime Bears fan, I am committed to keeping the 'Chicago' name in our football team," Lightfoot's statement continues. "And like most Bears fans, we want the organization to focus of putting a winning team on the field, beating the Packers finally and being relevant past October. Everything else is noise."
Ouch! While the Bears did beat the rival Green Bay Packers as recently as 2018, that clearly does not cut it for Lightfoot, who must not be too pleased with the Bears' on-field results from recent seasons. The venue-related drama is likely only just beginning for the Bears, but perhaps they can placate Lightfoot a bit by being "relevant" this November.
On the Bears bid to buy Arlington Racecourse... pic.twitter.com/FE6mBHB50U

— Mayor Lori E. Lightfoot (@chicagosmayor) June 17, 2021