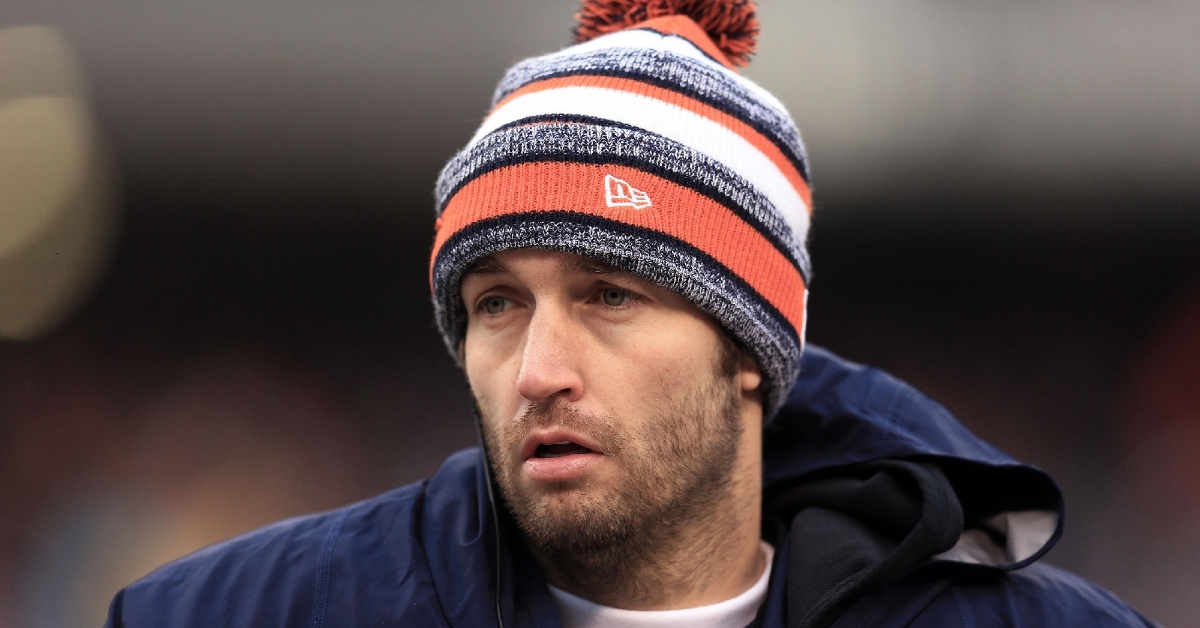 | | |
| --- | --- |
| Bears News: Jay Cutler axed from Uber Eats commercial over tweets about school mask mandates | |
---
| | | |
| --- | --- | --- |
| Monday, August 16, 2021, 10:12 PM | | |
According to Jay Cutler himself, the former Chicago Bears quarterback lost out on an opportunity to appear in an Uber Eats commercial made possible by a partnership with the NFL. Cutler tweeted that Uber Eats chose not to feature him in the advertisement, which was set to be filmed in Los Angeles, because his views do not align with the company's views.
It can be reasonably assumed that the views in question pertain to Cutler's recent tweets and retweets expressing disapproval with mask mandates in schools. Cutler is considering running for a school board position in the future, which he has tweeted about, and has criticized certain school-related COVID-19 protocols.
Lost a commercial with Uber eats partnering with the NFL. Was going to film in LA, "views aren't aligned." Guess they don't like future School board members. Frees up my weekend.

— Jay Cutler (@JayHasTweets) August 13, 2021
Doing school board research. Looks like a 2024 campaign for me. pic.twitter.com/dNg7tmaZcp

— Jay Cutler (@JayHasTweets) August 12, 2021
When reached for comment over the Cutler fallout, an Uber Eats spokesperson told the Daily Mail that the company is "only looking to work with those who are pro-vaccination" and added that the food delivery service is "proud of all the work Uber has done over the last year to help get as many people vaccinated as possible" and prefers "to partner with those who support that work."
Let's be clear. No one wants to go to a school board meeting. So this speaks volumes. https://t.co/MzeLKhdWor

— Jay Cutler (@JayHasTweets) August 11, 2021
Not this parent. Really hope I'm not put in the corner by Twitter in my first 24 hrs. pic.twitter.com/YgDMJixM5z

— Jay Cutler (@JayHasTweets) August 10, 2021