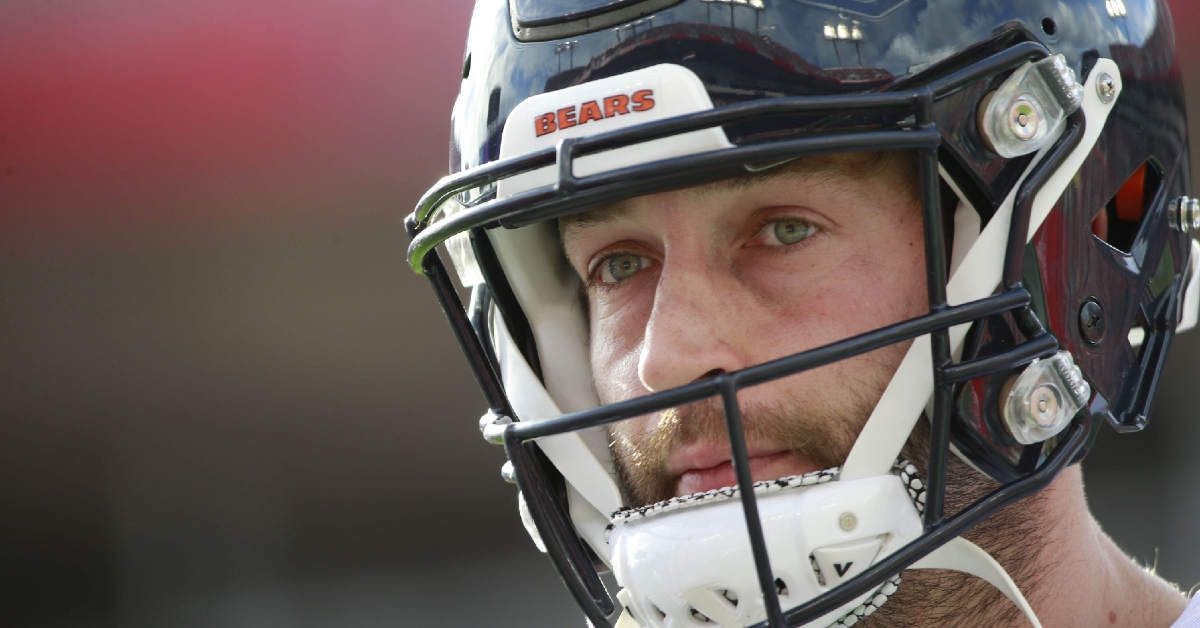 | | |
| --- | --- |
| Bears News: Jay Cutler discusses his concussions, says 'CTE is coming at some point' | |
---
| | | |
| --- | --- | --- |
| Friday, June 18, 2021, 4:17 PM | | |
Former Chicago Bears quarterback Jay Cutler appeared on the Barstool Sports podcast "Pardon My Take" this week and shared some pretty grim insight into his cognitive situation. Cutler, who retired from the NFL following the 2017 season, estimated that he had suffered 15 concussions over the course of his football career and discussed the effect they have had.
"I would say memory and stuff like that," the 38-year-old said when speaking on the toll concussions have taken on him. "CTE is coming at some point ... without a doubt."
Chronic traumatic encephalopathy (CTE) is the degenerative brain disease commonly linked with recurring head injuries suffered by football players. Therefore, Cutler's claim is certainly nothing to scoff it, and one would hope that Cutler will receive the proper medical treatment pertaining to the lingering effects of the concussions he has suffered.
"I don't know," Cutler continued. "I think if you play long enough, it's gonna happen to you."
CTE and other long-term effects of concussions have marred football's image in recent years, and Cutler's somber revelation is indicative of why that is the case. While Cutler also shared positive news on his peak physical health, his self-evaluation of his cognitive decline was eye-opening, to say the least, and yet another stark reminder that each NFL player puts his well-being on the line, game in and game out.